The Sci-Files – 11/08/2020 – Derek Lasker and Brad Behan – Predicting NHL Player Success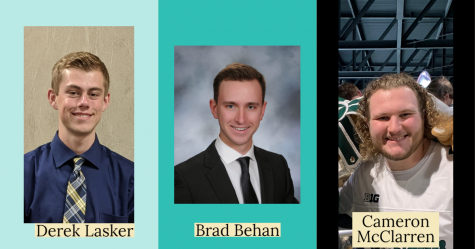 On this week's The Sci-Files, your hosts Chelsie and Danny are joined by Cameron McClarren from Impact 89FM Sports Team to interview Derek Lasker and Brad Behan. Sports analytics is a rapidly growing industry across the world, and many pro sports teams have begun to utilize them in an attempt to gain a competitive advantage above their rivals. Statistical methods can be used to evaluate players, teams, contracts, draft prospects, and trades, as well as to optimize team strategies in different situations. The area of hockey analytics that is persistently trying to evolve is player success prediction. If a team can predict how good any given player can be in the future, they can use that to build their team and acquire players that will help them succeed for years to come. Derek and Brad's research attempts to predict how well a prospective NHL player will perform once he makes the league, based on his performance in the Canadian Hockey League (CHL), a conglomerate of 3 junior leagues across Canada and the United States. The ultimate goal of the research is to develop a model that can predict how well any player can perform when he enters the NHL, based on his performance in whichever league he previously played in. You can learn more about this project on their research group's website.
If you're interested in talking about your MSU research on the radio or nominating a student, please email Chelsie and Danny at [email protected] You can ask questions about future episodes here. Check The Sci-Files out on Twitter, Facebook, Instagram, and YouTube!