The State 11/6/20
Republican Pat O'Keefe and Democrat Rema Vassar have secured the two open slots on the Michigan State University Board of Trustees — surpassing incumbent Brian Mosallam and Republican Tonya Schuitmaker.
For a large part of the counting process, the Michigan Secretary of State had O'Keefe and Schuitmaker in the lead.
However, Vassar and Mosallam consistently received the highest amount of votes in Ingham County.
After more than 700 student workers were laid off earlier this year, ASMSU approved two bills for their support. Also getting approved for the General Assembly, bills addressing Open Educational Resources, recorded lectures, and the ASMSU Code of Operations.
Bill 57-30 moves to aid furloughed students by giving each a $50 Meijer gift card, the total cost from ASMSU coming to around $35,000.
Due to the fact that most international students can't secure off-campus employment due to visa restrictions, preference would be given to them during application approval, although any furloughed undergraduate student enrolled in the Fall 2020 semester is eligible to receive funds.
Bill 57-34 moves to advocate that Residential and Hospitality Services, or RHS, add a statement in their Student Employee Contract saying that they will inform their employees of a furlough or layoff at least 14 days prior to that action. Both bills were approved.
About the Writer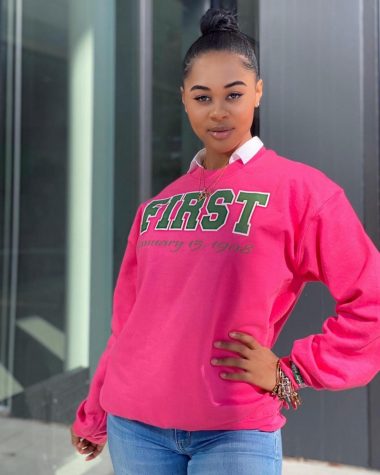 Lacie Hudson
Lacie D. Hudson is a senior majoring in Journalism with a concentration in Broadcast, her ultimate career goal is to be a transparent and authentic communicator specifically in the form of reporting. She strives to be a trusted source in her role as The News Producer and Host for The State. Lacie enjoys relaying local news to students, faculty, staff and more. Lacie appreciates the platform that The State provides her with. She takes pride in being a reliable source of information through The State's...