Madchester's Most Infectious Boot-Scraper | "Step On" by Happy Mondays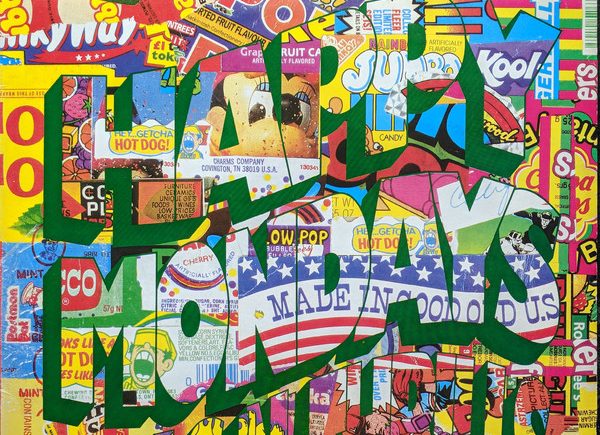 Happy Mondays are a band legendary among the madchester music scene of the 1980s. Discovered by Tony Wilson after placing last in a battle of the bands at The Hacienda, everyone thought they sounded like shit. Tony, however, knew they were on to something. Their blend of funk, alternative-dance, and the budding rave scene was something so outlandishly ahead of their time, only he could have seen them coming. Much to Tony Wilson's pleasure, he was right. Along with the Stone Roses, they dominated the madchester scene as the zeitgeist of British pop.`
Their 1991 album, Pills 'n' Thrills and Bellyaches is a chock of idiosyncratic club anthems, gem after gem. While this album would come to represent not only the peak of their career but madchester as well, "Step On" beautifully demonstrates how, for just a moment, Europe stopped in awe of Shaun Ryder and his ragtag group of 'E'-downing misfits.
Your feet become swept up by the jovial hammer of keyboards. Shaun Ryder airly sings: 
 "You're twistin' my melon man!/
y'know you talk so hip man/
You're twistin' my melon man!/
 Call the cops!" 
Right off the bat, Shaun presents his vocals with a clothespinned smile tacked in his laughter; the opening line is playfully prophetic of the improbable madchester craze that was lightning in a bottle. 
The percussion, every bit as jumpy as The Hacienda pit, explodes over the keyboard, transforming the instrumental into a club banger. The sharp pummel of the drums contrasts the river-esque drizzle of the keys with every subsequent punch. The instrumental comes full circle with Paul Ryder's psychedelic guitar birthing the groove into a viviparous disco.
Your body has been taken host by a twinkling poltergeist of New Order on ecstasy, the riff lifting both your song and body into an infinite, pulsating bliss. Ryder whispers into your ear, "Hey rainmaker, come away from that man, You know he's gonna take away your promised land," spouting the rhetorical delivery his lyrics are known for. 
The scalar base lifts the guitars perpetually in and out of a head-high groove, melting everything together in the backing reverb.  Distant floating guitars make their swan-dive into a chord structure accentuating Ryder's verse, making you suddenly wonder "When had post punk gone techno?" 
With a wailing guitar twang strewing the backdrop of his voice, Ryder sings "Gonna stamp out your fire, he can change your desire," with pot-smoked conviction. Every word spoken from his mouth fuels your endless rave with dogmatic providence; The dissonant strings weave upward as they suddenly cut out.
Like a prayer from the skies, the clouds part way and cast forward a beam of light. Rowetta furiously bellows "He's gonna step on you again – He's gonna step on you," with the cutting edge of Athena's blade. Her raspy delivery beckons those on the dancefloor to their knees in a pose of divine worship. The echoing gospel of her voice rides the trancelike jam of a drum kit and bongo, flying through the air as an eternal vagabond. Her confirming "Uh-huh" after the refrain reanimates the disco once again in a coda.
Shaun Ryder's voice tears through in an amphetamine-esque stupor. As he stares you in the eyes through the repetition of the riff, he reminds you over and over again "You're the man, you're the man, you're the man!"
Ryder's trojan horse guitarwork echoes as it is momentarily cut. You open your eyes in a brief moment of clarity, and parachute to the ground like a dosage of MDMA. Everyone around you is dancing, and you realize you've made the mistake of stopping. The keys carcaoghenously stumble into a serendipitous stagger—jaggedly contrasting the resumed riff Ryder has endlessly plucked. 
You come off of the dance floor. Your baggy clothes are soaked in sweat, you've told a good ten people you love them, and you're ready to go back in. You can't say exactly what it is that came over you—all you know is that you want it to happen again.