The State – 10/19/20
Early cancer studies have promising next steps after the biotechnology company Lodo Therapeutics acquired the cancer research company Hibiskus BioPharma which was co-founded by Michigan State University professor and associate chair for research of pediatrics André Bachmann.
The co-founders discovered selective proteasome and immunoproteasome inhibitors, which will help bring together the proteasome inhibitor portfolio and early-stage research. Proteasome inhibitors can be used to kill tumor cells in the body.
Associate director of MSU Technologies of the     MSU Innovation Center Anne Di Sante said the completion of the exclusive license by Lodo Therapeutics of the MSU and UCR co-owned intellectual property exemplifies the collaborative nature of universities.
94-year-old Twichell's Dry Cleaners and Tailors, a prominent East Lansing business, closed its doors indefinitely on Aug. 31.
Mesung Lee and her husband, Sang Won Lee, are the third owners of Twichell's after they purchased the store in 1986.
Mesung said that the youth of the East Lansing community gives her a feeling of energy and happiness.
Reflecting on her time spent at Twichell's, she said she felt a strong sense of vibrance in East Lansing, and that she feels that she had a very close relationship with her customers.
With less than a month away from the election for the 8th Congressional District, Congresswoman Elissa Slotkin and her counterpart Paul Junge faced off for the last of their three debates on Oct. 7 in Howell, Michigan.
The debate started with the issue of health care and the Affordable Care Act and went on to cover issues such as stimulus bills and racial discrimination.
Slotkin argued that Junge has not directly condemned hate groups like the Proud Boys after Trump in the presidential debate on Sept. 29 said "to stand back and stand by" when asked about the violent group.
On the issue of police reform, Junge said "It is false to say something has radically changed in national leadership that has lead to the problems in policing."
About the Writer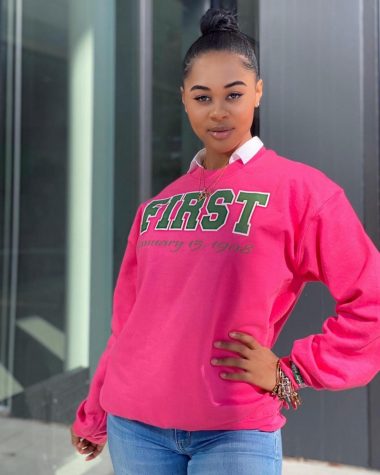 Lacie Hudson
Lacie D. Hudson is a senior majoring in Journalism with a concentration in Broadcast, her ultimate career goal is to be a transparent and authentic communicator specifically in the form of reporting. She strives to be a trusted source in her role as The News Producer and Host for The State. Lacie enjoys relaying local news to students, faculty, staff and more. Lacie appreciates the platform that The State provides her with. She takes pride in being a reliable source of information through The State's...