The State – 9/25/20
Rep. Slotkin and Paul Junge talk policies and COVID-19 relief
Rep. Elissa Slotkin and Paul Junge took the stage during their first debate Tuesday as congressional candidates for the 8th District of the U.S. House of Representatives to talk about policies, partisanship and COVID-19 relief.
During the debate, Slotkin identified her biggest strength as her integrity and how she speaks truth to power. In regard to what she thinks her biggest weakness is, she said her background in national security has given her a difficult time in adjusting to the culture of Congress.
Paul Junge identified his greatest strength as being a good listener, citing his experience as a television reporter and attorney. As for his greatest weakness, Junge said he has too much enthusiasm and wants to jump right into projects, but said he intends to really listen in an attempt to counter this.
EL City Council approves city attorney replacement
East Lansing City council members voted unanimously Tuesday to officially replace the current city attorney, Tom Yeadon, with a representative from Foster Swift Law Firm.
The firm, per its application for the city attorney position, has operated as a Michigan professional corporation since 1989 and has Michigan-based offices in Lansing, Detroit, Grand Rapids, and other major Michigan cities.
The contract states that in addition to attorney fees, the City will also be billed for the Law Firm's expenses, which are expenditures by the Law Firm on the City's behalf.
Harbor Bay Real Estate issued violation in leasing of Newman Loft apartments
Harbor Bay Real Estate has been issued two notices by the city, citing their decision to rent to tenants under the age of 55 at Newman Lofts was a violation of the City Zoning Ordinance and their Master Ground Lease.
The real estate management will have 60 days to correct this violation, in accordance with the time allotted in the Master Ground Lease to correct any defects.
About the Writer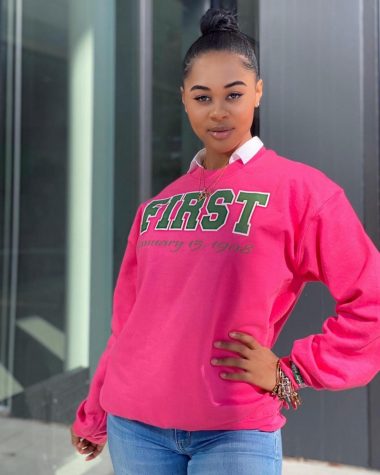 Lacie Hudson
Lacie D. Hudson is a senior majoring in Journalism with a concentration in Broadcast, her ultimate career goal is to be a transparent and authentic communicator specifically in the form of reporting. She strives to be a trusted source in her role as The News Producer and Host for The State. Lacie enjoys relaying local news to students, faculty, staff and more. Lacie appreciates the platform that The State provides her with. She takes pride in being a reliable source of information through The State's...