The State – 9/17/20
On Aug. 17, for the first time ever, a miniature human heart model was created by Michigan State University. The model was completed with all primary heart cell types and an operational structure of chambers and vascular tissue.
Human heart organoids were created in a way that mimics embryonic and fetal developmental environments. A functional mini heart can be generated after a few weeks by deploying a bioengineering process that uses stem cells donated by consenting adults.
This breakthrough allows for the study of many cardiovascular-related diseases on the developing fetal heart, and is a great sense of pride for MSU's medical community.
---
Big Ten presidents and chancellors voted in favor of restarting the college football season, with a targeted return date in late October.
Tuesday morning, Nebraska President Ted Carter was caught on a hot mic saying that the Big Ten was getting ready to announce the resumption of the season. That came into fruition Wednesday, with the presidents voting unanimously in favor of starting the season back up.
All student-athletes, coaches, trainers and anyone else on the field during competition will be required to undergo daily antigen testing.
---
Approximately 550 COVID-19 cases in Ingham County for the month of September can be attributed to Michigan State University, according to Ingham County Health Officer Linda Vail in a media briefing Tuesday.
With 2,709 COVID-19 cases in Ingham County since March, about 40% come from the first two weeks of September alone. About 700 cases or more are likely related to MSU, though more data analysis will be required to make a final determination.
Thank you for joining us for "The State", produced by The State News and Impact 89FM. You can find us online at StateNews.com and Impact 89FM.org. We'll be back tomorrow with more.
About the Writer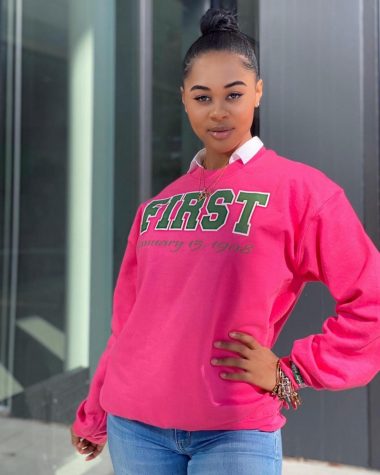 Lacie Hudson
Lacie D. Hudson is a senior majoring in Journalism with a concentration in Broadcast, her ultimate career goal is to be a transparent and authentic communicator specifically in the form of reporting. She strives to be a trusted source in her role as The News Producer and Host for The State. Lacie enjoys relaying local news to students, faculty, staff and more. Lacie appreciates the platform that The State provides her with. She takes pride in being a reliable source of information through The State's...