NCAA Men's and Women's Basketball set to resume Nov. 25
EAST LANSING – The NCAA announced Wednesday night that Nov. 25th will be the official start date of the 2020-21 College Basketball Season. The Division I Council approved the decision to move the season start date to Nov. 25 following recommendations from the NCAA D-1 Men's and Women's Basketball Oversight Committees. 
In an interview with CBS' Andy Katz, Dan Gavitt, the senior vice-president of the NCAA, said the Nov. 25 start date was selected in-part because ¾ of all Division I schools will have finished their exams or have released the general student body to finish the semester in an online setting. 
The 2020-21 season was originally scheduled to start Nov. 10, but according to Gavitt, the NCAA's medical advisors believed pushing back the start date two weeks (to Nov. 25) would be the most optimal time to start the season, as most college campuses would be much less populated with students returning to their home residences. 
College basketball programs can now begin practice starting on Oct. 14th which gives them a 42-day window before the season is scheduled to begin. 30 total practices are permitted for each team before the season begins. The council also decided to remove four games from the maximum number of contests allowed due to the two-week delay of the start of the season.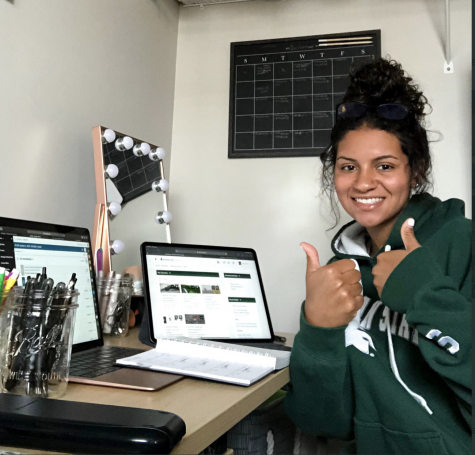 A big decision that came from the council in this announcement was the recommendation that teams schedule a minimum of four non-conference games over the course of the season. This recommendation came down from the Men's and Women's Oversight Committees as a way to encourage teams to give a baseline for comparison for the NCAA Selection Committee when it comes time to decide the NCAA Tournament field in March. 
This announcement has only added to the joy of college sports fans in recent days as the basketball announcement came on the same day that the Big Ten Conference announced plans to resume football on Oct. 23. As the school year treks on, for many in a virtual capacity, the return to normalcy is getting a bit closer as college sports are finally returning to the spotlight.