The Sci-Files – 09/06/2020 – Aalayna Green – Gender Roles in Wildlife Crime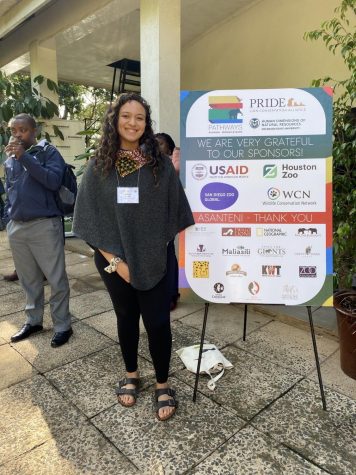 On this week's The Sci-Files, your hosts Chelsie and Danny interview Aalayna Green. Aalayna is a senior undergraduate student in the Department of Integrative Biology/Zoology studying the gendered implications of urban wildmeat trafficking in the Democratic Republic of Congo. Her work draws from conservation criminology as well as women's and gender studies. She seeks to give voice and a narrative to the womxn involved in wildlife crime so as to create more sustainable and gender-inclusive conservation initiatives. Aalayna has broad interests within the wildlife crime sector, and she is particularly interested in understanding overlap of illicit trade and intervention strategies which utilize sustainable community involvement.
If you're interested in talking about your MSU research on the radio or nominating a student, please email Chelsie and Danny at [email protected]. You can ask questions about future episodes here. Check The Sci-Files out on Twitter, Facebook, Instagram, and YouTube!