Beekman says "unknowns" forced postponement of fall season, hopeful for spring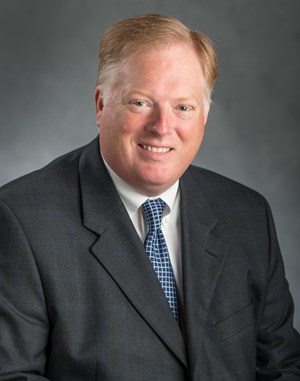 EAST LANSING —Michigan State Athletic Director Bill Beekman met with reporters over Zoom late Thursday afternoon to discuss the state of the MSU Athletic Department following Tuesday's postponement of the fall sports season, and the overarching message remained that the health and safety of student-athletes remains priority number one. Here are some takeaways from Beekman's remarks:
1. "Unknown factors" led to the demise of the fall season
A phrase Beekman used over and over again is the fact that "unknown factors" played a huge role in the Big Ten Presidents and Chancellors ultimately deciding to pull the plug on a fall football season. Although Beekman didn't mention it specifically, the heart condition myocarditis, which is inflammation of the heart as a side effect of COVID-19, has reportedly been found in 15 Big Ten athletes who have tested positive for the virus. 
"As we progress, it seems that week to week we get more information about the disease," said Beekman. "We've only had this virus since January and there are research gaps. Our leaders made the best decision they possibly could with the safety and well-being of our athletes in mind right now. We're trying to learn as we go and hopefully play in the spring."
Another factor to consider about playing in the spring is the possibility of playing two full seasons in a calendar year, a proposal that many say is just as unsafe to players as playing during the height of the pandemic. Beekman said that "a priority" in scheduling would be to separate the spring and fall seasons as much as possible. In a guest article for The Athletic on Thursday, Purdue head coach Jeff Brohm laid out a plan that would cut down on contact practices and make summer workouts completely voluntary to give players more recovery time between seasons.  
2. The possibility of a spring "bubble"
Beekman was directly asked about the possibility of creating a bubble for football and/or basketball moving forward into the spring, and he was very open to the possibility of it. Ideas have been floated around by Big Ten football coaches of possibly playing multiple games over one weekend in the cities of the midwest with domed stadiums (Indianapolis, Detroit, Minneapolis). 
Beekman also mentioned the success of the NBA's playoff "bubble," and the fact that they have not recorded a positive COVID-19 test since July. Beekman said that "some sort of environment that is 'bubble-like' could be possible, but probably not on the level of the NBA." Beekman also mentioned the problems that Major League Baseball has had with cases and testing, and attributed them to the fact that they chose not to use a bubble and are still traveling to play games. 
School being available completely online to student-athletes is also a large factor in whether or not a bubble would work, according to Beekman. 
3. Tucker has been behind the eight-ball from the very beginning
When Mel Tucker took over as head coach at Michigan State on Feb. 12, he had roughly one month of in-person time with players and recruits before the pandemic moved most interactions completely online. Spring football is crucial for a new coaching staff to get to know the players and install the new schemes, and Michigan State didn't get to practice in the spring at all. That being said, Beekman commended Tucker for his creativity in getting things done remotely during the pandemic.
"Mel had about a month to really get to know his players in person," said Beekman. "Mel has done an absolutely extraordinary job. I could not be prouder of him in the most challenging circumstances. In the most challenging of circumstances, (Tucker) grabs his lunch pail and just goes to work every day. Is it challenging? Absolutely. But every step of the way, Mel's plan is to overcome everything and make no excuses to succeed on the field."
Even though Tucker and the Spartans would obviously like to be playing this fall, from a competitive standpoint, a spring season might actually benefit Michigan State in the long run. This extra time gives Tucker and his staff more time to get acclimated with the roster, and it also gives the players the opportunity to be more familiar with the schemes once practice eventually starts again. 
4. Beekman made it clear that the Big Ten's decision was "about the student-athlete"
Beekman briefly mentioned that the Big Ten didn't really look a lot at what other leagues are doing when it comes to playing football this fall. As it stands, three of the Power-five leagues (ACC, SEC, and Big 12) are still scheduled to play this fall. Beekman said the Big Ten "tried to make the best decision in the interest of our thousands of student-athletes without much regard for what the other leagues are doing." That's an interesting statement, and it also shows how desperately college football needs one national governing body and one national leader. There has been such a disconnect this entire time between information the public has been getting from the conferences, and this fall college football season could very well turn disastrous if the other leagues attempt to play and there's an outbreak of COVID-19. Conferences should be unified in their decision-making, and this pandemic has shown the faults in the current leadership state of college football.