The Undercurrent- 5/10/20 – S3E12 – Bands in Exile
On this episode of the Undercurrent, we present the first installment of "Bands in Exile" a new segment that features bands and venues that have been affected by the Covid-19 crisis and the stay at home order. Vince DiGiorgio, Ian Ian Puzdrowski, Cam Varner are members of the band Vincie D, they join host Sophie Sagan this week.
About the Writer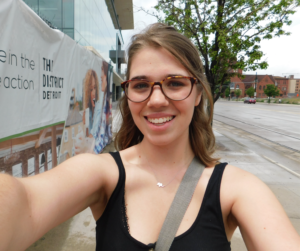 Sophie Sagan, News Director
Sophie is a senior at Michigan State majoring in social relations and policy and minoring in documentary production. She has been at The Impact in one way or another since 2016. Her current position is News Director and host of the Undercurrent, WDBM's weekly news and storytelling podcast.