Motown Rundown – 3/28/19 – Locked Up
On this week's episode of The Motown Rundown: Ryan Rabinowitz, Trent Balley, and Ryan Collins bring you up to speed on life in quarantine before covering some recent transactions made by the Lions. The crew then puts their GM caps on as everyone pitches their comprehensive draft plan for the Lions in the 2020 NFL Draft. The show then wraps up with a new edition of 'Who Am I?' 
Join the show! Submit any questions, comments, or ideas for upcoming shows @Motown_Rundown on Twitter, or on The Motown Rundown Facebook page.
Follow the Motown Rundown boys on Twitter:
Ryan Rabinowitz (@RyanRabinowitz4)

Ryan Collins (@RyanCollins524)

Trent Balley (@tbal91)
The Motown Rundown is brought to you by Impact 89FM Sports (@WDBMSports).
About the Writer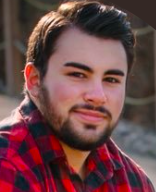 Ryan Rabinowitz, Co-host of the Green & White Report
Ryan is a senior in the Eli Broad College of Business, he co-hosts the Green & White Report and hosts the Motown Rundown podcast. He has also previously covered hockey and baseball for Impact 89FM.