The Sci-Files – 01/19/2020 – Pratap Bhanu Solanki – Underwater Robot Communication
On this week's The Sci-Files, your hosts Chelsie and Danny interview Pratap Bhanu Solanki.
Pratap is a 6th year Ph.D. student in the Electrical and Computer Engineering program at Michigan State University. His research focusses on wireless communication for underwater robots.
In the underwater domain, most of our standard wireless modes like wifi, Bluetooth, and cellphone signals do not work as they diminish more quickly in the water. Currently, standard industrial technology is acoustic communication. However, it suffers from time delay, low bandwidth, and high power consumption. LED-based visible-light communication is a promising alternative for data-heavy underwater applications. A fundamental challenge associated with the free space optical communication systems is to establish and maintain Line-Of-Sight (LOS) between two communication parties. Pratap's work involves developing underwater autonomous robotic systems and algorithms to address the challenge of alignment control for optical communication.
If you're interested in talking about your MSU research on the radio or nominating a student, please email Chelsie and Danny at scifiles@impact89fm.org. Check The Sci-Files out on Twitter @SciFiles89FM and Facebook!
About the Writers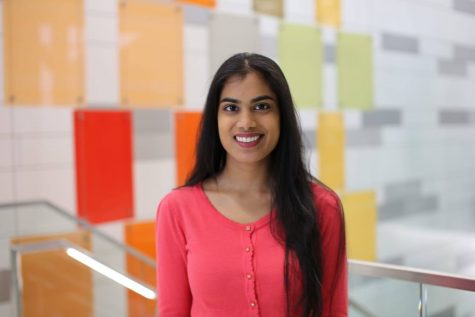 Chelsie Boodoo, The Sci-Files Host
Chelsie is a Biomedical Engineering Ph.D. student at Michigan State University. She studies what happens when the bladder is overstretched. Specifically, she is curious about what happens to the extracellular matrix and the metabolism of the cells after they are stretched. She co-hosts an Exposure Series, The Sci-Files with Daniel Puentes. Together they explore the different topics that graduate students study on The Sci-Files at WDBM.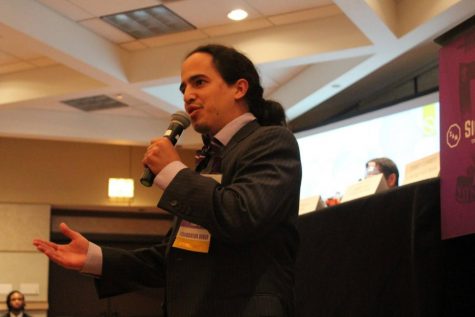 Daniel Puentes, The Sci-Files Host
Daniel is a graduate student in the Department of Physics and Astronomy, where he does research at the National Superconducting Cyclotron Laboratory. His research involves measuring the mass of radioactive nuclei, and how it can tell us how protons and neutrons are arranged inside of a nucleus. This research also helps scientists understand how the elements were created in different stellar environments! At WDBM, he and Chelsie Boodoo co-host The Sci-Files.