Motown Rundown – 1/10/20 – The Big 5-0
On this week's episode of the Motown Rundown: Ryan Rabinowitz, Trent Balley, and Ryan Collins bring you up to speed on anything and everything that happened in the world of Detroit sports over the holiday break! The crew discusses some recent signings by the Tigers, discuss the direction of the Red Wings and Pistons, and recaps the 2019 season for the Lions while also looking ahead to the 2020 NFL Draft. The boys even throw in a spirited discussion about the first episode of The Bachelor!
About the Writer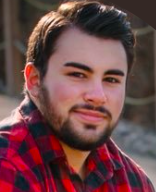 Ryan Rabinowitz, Co-host of the Green & White Report
Ryan is a senior in the Eli Broad College of Business, he co-hosts the Green & White Report and hosts the Motown Rundown podcast. He has also previously covered hockey and baseball for Impact 89FM.