Another Winston-Tillman masterpiece elevates MSU to 5-0 in Big Ten
Hang on for a minute...we're trying to find some more stories you might like.
EAST LANSING — The headline isn't surprising. And it shouldn't be.
After setting a new career-high in scoring with 32 points in a win vs. the in-state rival Michigan Wolverines earlier this week, Michigan State senior point guard Cassius Winston displayed another act of brilliance on Thursday. His 27 points and six assists led the Spartans past the Minnesota Golden Gophers in East Lansing.
But Winston wasn't doing the heavy lifting alone, and when that's the case, the Spartans often look like world beaters. Junior forward Xavier Tillman was excellent, recording a nice 19-point, 16-rebound (a new career-high) double-double. 13 of his points and 11 of his boards came in the first half alone.
When asked about the key to his career night on the glass, Tillman was simple.
"I don't really tell myself anything other than keep being aggressive and keep attacking," Tillman said. "And don't settle."
Coach Tom Izzo took it a step further.
"The stars, of course, were Cassius in the second half and Xavier did an unbelievable job," Izzo praised, later adding, "Xavier Tillman is my best defensive player."
The tandem proved Izzo's preseason analogy to be true yet again. Winston is the straw that stirs the drink, and Tillman is the ice cubes he's stirring. Add in a Breslin Center that's packed to full capacity with the Spartan faithful, the senior-junior duo is electric. Winston had nothing but high praise for his teammate when asked about their continuous chemistry on the court.
"He speaks his mind on things, I speak my mind on things. We trust each other," Winston said. "People give me credit for being a smart IQ guy, he's probably up there too."
Despite the masterpiece from Izzo's two best players, the game was no gimme. In fact, the Golden Gophers actually had a couple of leads in the first half, and the Spartans led by only four points at the break. No Big Ten contest is going to come easily this season for any squad in the upper echelon of the conference, as has been the case for a very long time.
"I'm proud of the way we came back in the second half," Izzo said. "We weren't happy at halftime and (we) responded."
Minnesota's Daniel Oturu played a solid game in the losing effort, giving 22 points and 10 rebounds. Aside from him, it was tough for the Golden Gophers to get much of anything going in the second half. 
Nonetheless, Minnesota forward Alihan Demir and guard Marcus Carr each broke double figures in the scoring column, with 10 and 11 points respectively.
Elsewhere for the Spartans, everyone who saw the floor scored, including sophomores Gabe Brown (nine points) and Aaron Henry (seven points).
The result? A 16-point win at home to remain perfect in a Big Ten conference that currently has four teams in the AP Top 25.
The Spartans have now won eight in a row, and will look to make it nine as they hit the road to take on the Purdue Boilermakers on Sunday. Tipoff is set for noon at the Mackey Complex in West Lafayette, Indiana. As for the Golden Gophers, they'll host the No. 19 Michigan Wolverines on Sunday as well.
Contact Trent Balley at balleytr@msu.edu. Follow him on Twitter at @tbal91.
About the Writer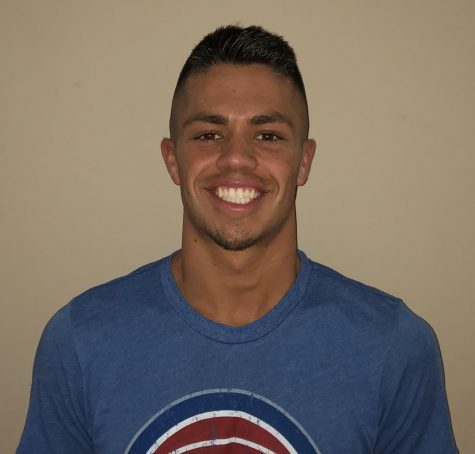 Trent Balley, Detroit Sports Columnist
Trent is a sophomore journalism student who serves as Men's Basketball Beat Reporter and Detroit Sports Columnist for Impact 89FM. He also works as Sports Editor for the station.