Motown Rundown – 11/8/2018 – Trouble in Paradise
Ryan Rabinowitz, Trent Balley, and Ryan Collins bring you another action-packed episode as they discuss the Pistons' recent losing streak, followed by discussing the Lions' loss to the Vikings on Sunday. Another very heated debate takes this episode absolutely off the rails!
Join the show! Tweet any questions, comments, or submit ideas for upcoming shows using the hashtag #MotownRundown
Follow the Motown Rundown boys on Twitter:
The Motown Rundown is brought to you by Impact 89FM Sports (@WDBMSports)
About the Writer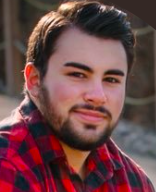 Ryan Rabinowitz, Co-host of the Green & White Report
Ryan is a senior in the Eli Broad College of Business, he co-hosts the Green & White Report and hosts the Motown Rundown podcast. He has also previously covered hockey and baseball for Impact 89FM.