The Undercurrent – 2/10/19 – S11E3 – Love Was Weird
Love Was Weird
This week on the Undercurrent, host Cole Tunningley presents the yearly Valentine's special episode.
Reporter Sophie Sagan asks people to describe their dream dates and their dream partners.
In between, you will hear short retellings of love stories from history.
About the Writer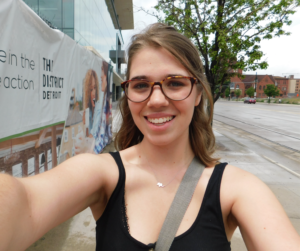 Sophie Sagan, News Director
Sophie is a senior at Michigan State majoring in social relations and policy and minoring in documentary production. She has been at The Impact in one way or another since 2016. Her current position is News Director and host of the Undercurrent, WDBM's weekly news and storytelling podcast.