Impact Izzone – 12/12/18 – Ryan's Farewell
Ryan Cole says farewell to the podcast that has been so close to him for three and a half years. He's joined by a special caller and reminisces with Julian Mitchell and Amanda Poole.
About the Writer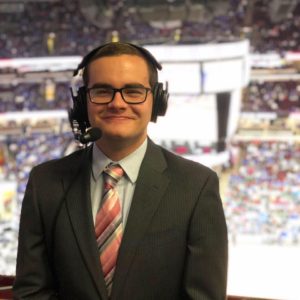 Ryan Cole, Author
Ryan Cole was the Sports Director at Impact 89FM. He was promoted from Assistant Sports Director in December 2016. He graduated with a degree in journalism from Livonia, Michigan. He covered MSU club football in Fall 2015 and was the lead men's basketball reporter for Impact. He co-hosted the MSU men's basketball podcast, Impact Izzone, with Davey Segal. Ryan also interned for Spartan Sports Network.