The Undercurrent – 11/17/18 – S10E7 – Real Life
Real Life
This week on The Undercurrent, host Cole Tunningley presents two stories about the lines between fiction and nonfiction, reality and art.
Reporter Sophie Sagan talks to the co-director of Framing Device, an immersive theater experience that took over the Broad Art Museum.
After that, there's a satirical story that tries to get both sides of the texting and driving debate. Most people would agree that it is dangerous and irresponsible. Most. The founder of a possibly ironic (but possibly sincere) Facebook group comes on the show to advocate for his cause: the freedom to text and drive for all Americans.
About the Writers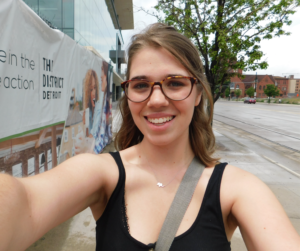 Sophie Sagan, News Director
Sophie is a senior at Michigan State majoring in social relations and policy and minoring in documentary production. She has been at The Impact in one way or another since 2016. Her current position is News Director and host of the Undercurrent, WDBM's weekly news and storytelling podcast.