S6E12: Winding Down
Podcast: Play in new window | Download
Subscribe: Apple Podcasts | RSS
The panel is back in the studio following a failed rapid reaction show after Ohio State, but who can blame them? Host Kyle Turk and panelists Andy Chmura, Ryan Collins, Joey Ellis, Aidan Hunt and Luke Sloan discuss off-field personnel changes, on-field personnel problems and where Michigan State football goes from their 26-6 loss to Ohio State.
A trip to Nebraska looms, a place MSU hasn't won in since 2013. Scott Frost's 'Huskers have turned around the ship somewhat following a 6-game winless start, but do they have enough firepower to fend off the Spartans at home?
The #SRZPickEm features a game on the Longhorn Network. Welcome to college football in 2018.
About the Writer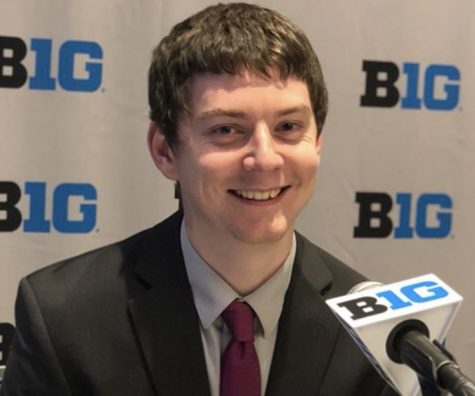 Kyle Turk, Author
Kyle is a recent graduate who last served as WDBM's Sports Editor, a position he had held since December 2017. A Lake Orion, Michigan native, he covered MSU football for the past two years as well as fill-in duty for men's basketball in that same stretch. He will also wake up on weekend mornings to watch English Premier League soccer. Hire him.