Exposure – 11/5/18 – MSU A Cappella – Part 1
In this week's Exposure, your host Stephanie Stapert talks to some of MSU's a cappella groups. Following their performances at Accapalooza, WDBM brought each group into the station to discuss their group values & upcoming events, so that you can get to know them!
Stephanie's first interaction with MSU A cappella was with the Accafellas so of course this week's episode starts with them. The Accafellas are one of the all male a cappella groups here on campus. They just performed this past weekend, but in case you missed it, they will be bringing Holiday cheer on November 30. You can also find them on all social media @msuaccafellas and their music on most streaming services.
Up next is RCAHppella, the co-ed group that began from the Residential College of Arts and Humanities. They will be bringing the 70's back with their Groovyppella on November 15 in the Snyder Phillips Auditorium. You can find them on social media @msurcahppella and their music on Youtube. 
To close this week's show, State of Fifths a co-ed a cappella group that strives to include more people in the a cappella community since their origins in 2008. They will be at the Great Lakes A cappella Showcase on December 1. You can find them on social media @StateOfFifths and their music on most streaming services.
Love a cappella? Stay tuned next week, Sunday 9 am on 88.9fm to learn more about some of MSU's other a cappella groups!
About the Writer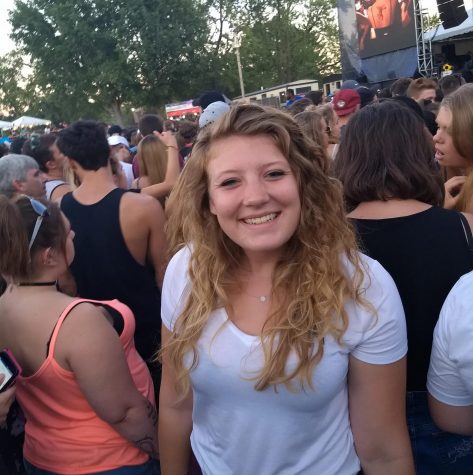 Stephanie Stapert, Website Manager
Stephanie is a senior majoring in Creative Advertising and Public Relations at Michigan State. At WDBM she is the website manager and the host of "The Final Rose". You can find her singing along to any song, running around doing too much work, commenting on every play at any sporting event or encouraging her friends to do something adventurous. Check out what else she can do on her website!