Impact Izzone – 11/2/18 – Prediction Time!
In what always turns out to be a fun show, the team puts together their best predictions for the season! Ryan, Julian and Amanda put their thoughts out there before the season tips off for MSU basketball. They look at the news from the exhibition season, including from the secret scrimmage with Gonzaga, before previewing the season opener against No. 1 Kansas.

About the Writer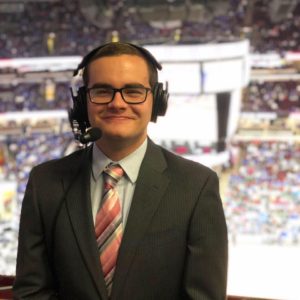 Ryan Cole, Author
Ryan Cole was the Sports Director at Impact 89FM. He was promoted from Assistant Sports Director in December 2016. He graduated with a degree in journalism from Livonia, Michigan. He covered MSU club football in Fall 2015 and was the lead men's basketball reporter for Impact. He co-hosted the MSU men's basketball podcast, Impact Izzone, with Davey Segal. Ryan also interned for Spartan Sports Network.