Impact Izzone – 10/26/18 – Exhibition Game On Deck
FINALLY we will have some real basketball to talk about next week! But in the meantime, tune into Ryan Cole, Amanda Poole and Julian Mitchell breaking down the biggest storylines coming out of MSU Basketball Media Day. Hear from the hopeful Spartans as they look to avenge a disappointing early season exit last year.
About the Writer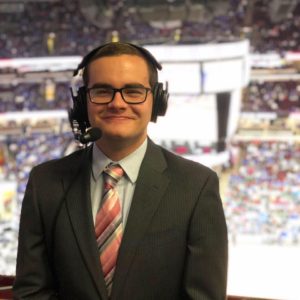 Ryan Cole, Author
Ryan Cole was the Sports Director at Impact 89FM. He was promoted from Assistant Sports Director in December 2016. He graduated with a degree in journalism from Livonia, Michigan. He covered MSU club football in Fall 2015 and was the lead men's basketball reporter for Impact. He co-hosted the MSU men's basketball podcast, Impact Izzone, with Davey Segal. Ryan also interned for Spartan Sports Network.