Impact Izzone – 10/18/18 – New Beginnings
Basketball season is here! To get you caught up with all the latest in Michigan State men's basketball, Ryan Cole welcomes in two new co-hosts to the show: Julian Mitchell and Amanda Poole. The three dive into their expectations for the Spartans, discuss the captains and some preseason events, and look at some of the biggest names that will have to take a step forward for this year's team.
About the Writer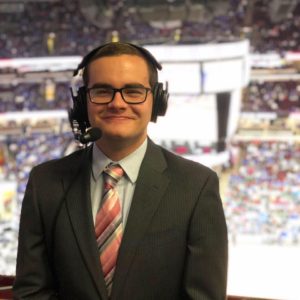 Ryan Cole, Author
Ryan Cole was the Sports Director at Impact 89FM. He was promoted from Assistant Sports Director in December 2016. He graduated with a degree in journalism from Livonia, Michigan. He covered MSU club football in Fall 2015 and was the lead men's basketball reporter for Impact. He co-hosted the MSU men's basketball podcast, Impact Izzone, with Davey Segal. Ryan also interned for Spartan Sports Network.