In the past two years we've seen Tom Delonge in the news for just about everything except Angels & Airwaves music. Since 2015, the mystery man equally known as Poet Anderson relinquished himself from Blink-182 to focus on his own multimedia projects, dealing with aliens and UFOs, wrote and released two novels, …Of Nightmares and Chasing Shadows, both of which were accompanied by EP releases and dealt with aliens and UFOs, and announced in February he was co-writing/directing Strange Times, a sci-fi movie about a group of teenagers who look into paranormal activity in their hometown of San Diego (so, basically aliens and UFOs). Delonge will also be arranging the music for the film.
Now I get I'm probably beating a dead horse by now, so hopefully you get the point — despite past promises, Angels & Airwaves hasn't been Delonge's primary priority as of late. Luckily for fans of the extraterrestrial pop-punk band, Delonge's priorities seem to have realigned. On Monday afternoon Delonge took to Instagram to share some exciting news for Angels & Airwaves fans across the globe, stating a new album is "in the works."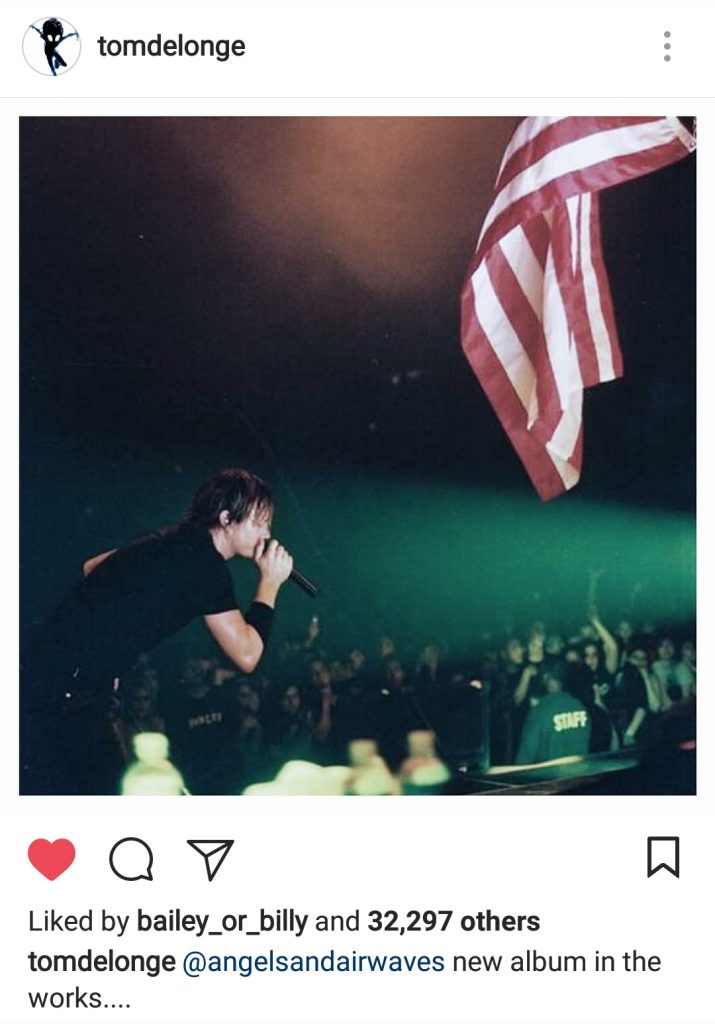 Delonge, as cryptic as he can be, may even have hinted at a new Angels & Airwaves album on his Instagram a week earlier. On July 29 Delonge wrote, "At this moment… I am sitting here and awaiting to tell you all about what is coming… Date is coming soon," with many of his followers commenting either in complete anger (mostly for assumably "working with the government") or anticipation for the announcement to come.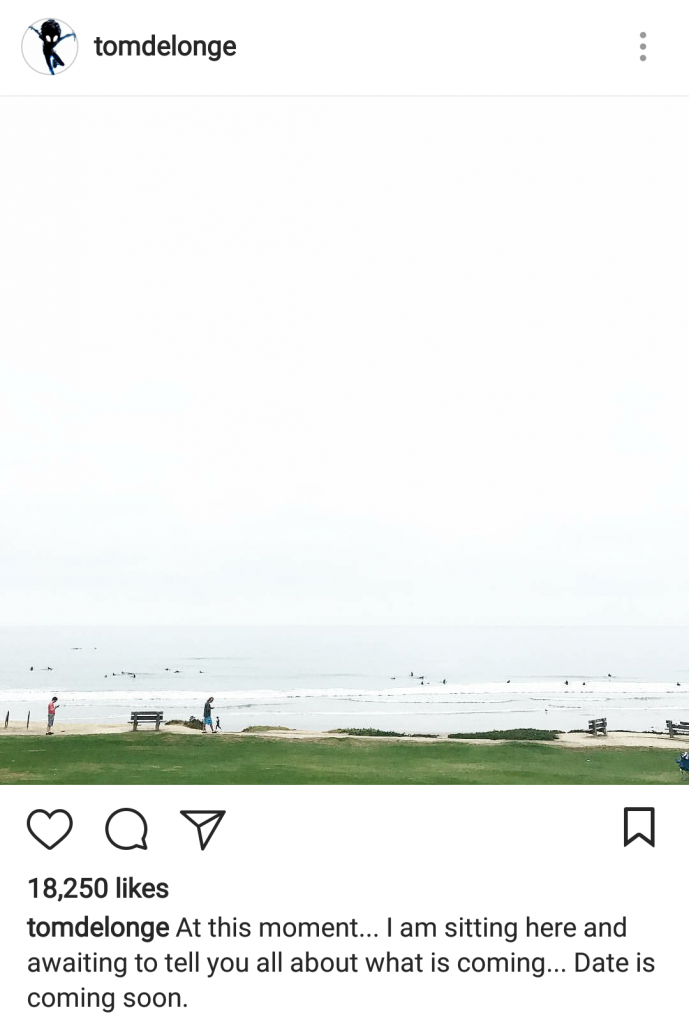 With everything on Delonge's plate right now, his latest news comes off as sincere and exciting to some fans but overly optimistic to other followers. After all, Delonge doesn't have the best reputation of upholding commitments and promises in his musical endeavors, instead usually opting to work on his personal passion projects or focus on his family. For longtime Angels & Airwaves fans, like myself, who haven't been gifted with a new album since The Dream Walker in 2014, we certainly hope we hear more about this new album in the near future. However, without an official album title, a release date, or any singles yet, seeing this album come to fruition is all up in the air for now. In the meantime, put on your astronaut helmet and fall back into the spatial void that coalesces in Angels & Airwaves past works with this all encompassing playlist.