The Impact Presents | Twin Peaks
Twin Peaks is coming to Lansing, so don't miss your chance to dive into their world. Here's why. 
When an artist can nail down exactly who they are, they can create music that's in its own realm. With Twin Peaks, you enter into a time-warped 60s/2010s underground show, and the atmosphere bleeds psychedelic punk. There's essences of The Velvet Underground and The Strokes, swirling around into something completely original. It's a new nostalgia—a memory that never happened.
Their casually heavy lyrics can especially dig into the young-adult mind and find something to latch onto perfectly. This sort of humorous, yet problem-laced, stream of consciousness is prevalent in their song, "Making Breakfast."It's a song about food that quietly reminds us that nothing lasts forever.
For a live-acoustic taste of the Chicago natives' sound, listen to the whistle-sprinkled, melancholy "Heavenly Showers."
Pinning their modern poetry to a vintage sound, "Butterfly" is a powerful tune that is representative of their song-writing prowess.
Lastly, here's "Sloop Jay D" to wrap up their youthful take on garage rock with lyrics that we all want to scream at the top of our lungs, yeah?
So, come and scream and groove and be transported—February 16th at Mac's Bar with Post Animal and Michigander.
About the Writer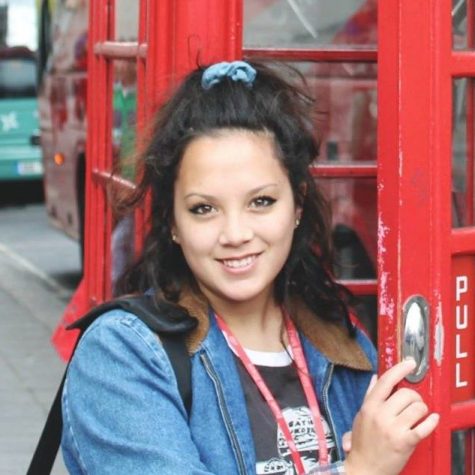 Sarah Beltran
Sarah is a senior majoring in Music Education at MSU. She works as Entertainment Editor for the Impact's Entertainment Team, writing and editing music and art content for the website. In her spare time, she likes to sit and stare at trees and think about how many little bugs have made a life for themselves there.