If You're Reading This It's Too Late | Drake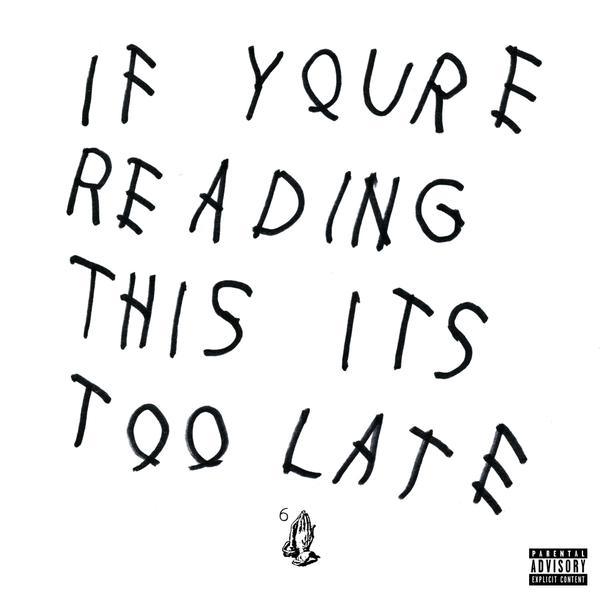 As someone who was a big fan of Degrassi and watched Drake play the role of Jimmy, the wheelchair bound basketball star, the release of Jungle had nothing but great expectations. On the morning of Thursday, February 12, when the actor-turned-rapper released the short film, it brought upon major speculation that Drake was going to release new music very soon. The 14-minute long video showed Drake in his element in his hometown of Toronto. It indicated that no matter where life takes him, Toronto will always hold a special place in his heart.
If You're Reading This It's Too Late dropped 15 hours later, causing all sorts of buzz on social media outlets. I, too, was really pumped to see what the mixtape consisted of. Seventeen songs later, I was in awe. Drake had done it again. After listening to IYRTITL over and over again and analyzing the lyrics, I gained a new appreciation for Drake's artistry. Not many musicians tell their story in their songs. Only the best artists can take their own life experiences and expose them in the musical sense, and Drake accomplished that.
The 6 a.k.a Toronto was mentioned in pretty much every single track. God was another recurring subject; in fact there was even a point in the song "6 God" that Drake referred to himself as "the 6 God." His hometown pride followed by his love and appreciation for God obviously plays a major part in the type of artist Drake has become.
Of the 17 tracks, the one that caught my attention the most was "Energy." The beat is such a chill beat, nothing too obnoxious, and nothing really catchy, just something I would like to listen to even if there were no lyrics to go along with it. On top of that, the lyrics felt relatable: "I got enemies got a lot of enemies. Got a lot of people trying to drain me of my energy." This line is repeated five times within the three minute and two second track.
The first verse talks about all the negative aspects in Drake's life, the second about the things Drake has done for women, and the third about how there are only a few people that really matter and the rest are irrelevant. Everyone has those haters that are jealous of where they are in life that will do anything to bring them down; I know I do at least. The message of this song is pretty obvious and although some people may not agree, this is an important message to give. Haters gonna hate, not much can be done except proving to them that their hatred is not going to have a negative effect on you.
Basically, my point is that if you have yet to listen to IYRTITL, go listen to it right now. It cannot disappoint, I can guarantee that much. Otherwise, why would it have set records on Spotify?
If You're Reading This It's Too Late was released Feb. 12 by OVO Sound