This Week In Music History | January 30-February 4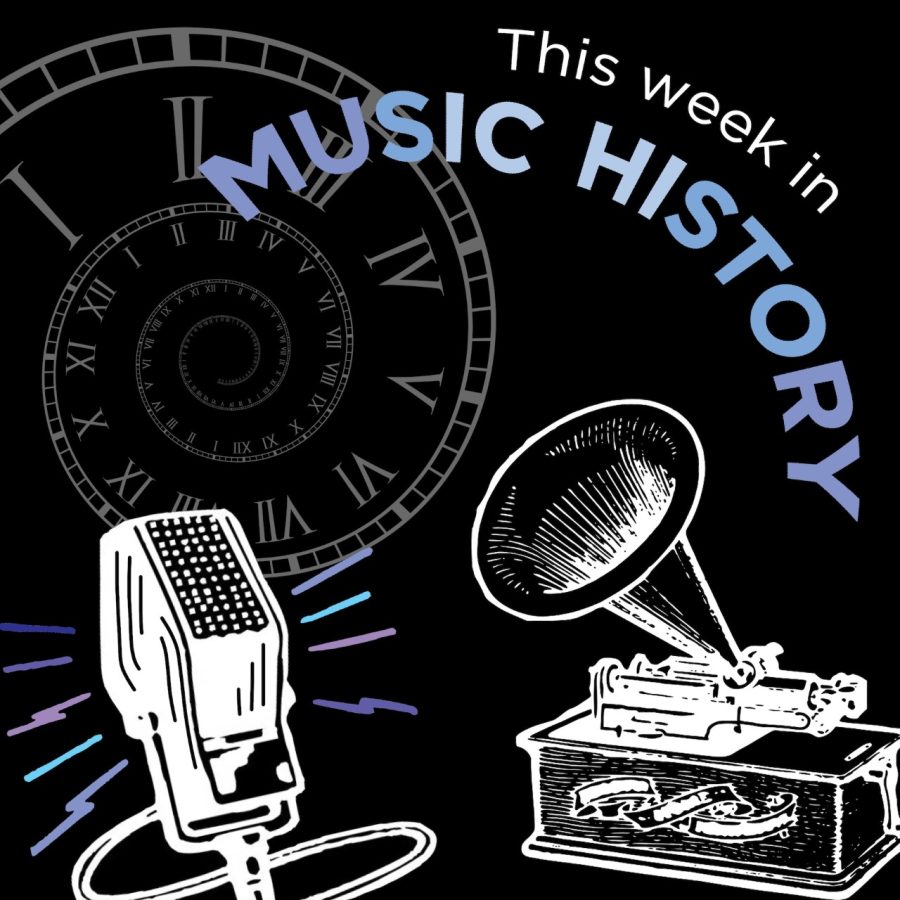 This week in music history needs no introduction. Feb. 3, 1959, is a day that lives in infamy in pop culture, known as "The Day The Music Died." On this day, Buddy Holly, Ritchie Valens, J.P. Richardson AKA "The Big Bopper" and pilot Roger Peterson were killed in a plane crash near Clear Lake, Iowa.
Frustrated with road conditions at the time, Holly decided to charter a plane to reach the next part of his band's "Winter Dance Party" tour in Minnesota. The plane allegedly crashed shortly after takeoff, and wreckage was found less than six miles from the airport, according to the FAA report of the crash. The day was later memorialized in 1971 in Don McLean's classic "American Pie." Various songs were written to honor the crash, but McLean's song is credited with the name "The Day The Music Died." Songs such as Tommy Dee's "Three Stars," Mike Berry's "Tribute to Buddy Holly" and Waylon Jennings' "A Long Time Ago" commemorate the crash.
This tragedy went on to change accident reporting in the United States. According to TIME, Holly's wife, Maria Elena Holly, learned about his death on TV with the rest of the world. Unfortunately, she suffered a miscarriage the day after learning of her husband's death due to the severe psychological trauma. After this event, policies were passed that now prevent the release of victims' names in accidents before families are notified.
Music history was never the same after this day 64 years ago this week.
~Norene Bassin
I don't want to be dramatic, but one album that was released 46 years ago this week changed the course of music history. Rumours has literally everything. Break-ups. Divorce. Adultery. Rage. Cocaine. Rage again. Some sick guitar tracks. Stevie Nicks witchcraft. Some more rage. Where to begin?
Some of the band's most iconic songs come off this album. Classics include "Dreams," the only song of theirs to reach No. 1 in America according to Rolling Stone, the upbeat "Don't Stop" and "You Make Loving Fun," and timeless heartbreak songs "The Chain," "Go Your Own Way" and the secret stealth operative "Silver Springs." "Silver Springs," written by Stevie Nicks, is a grueling song about her breakup with band member Linsday Buckingham. It is absolutely criminal that this song was left off of the original album. The reasoning was that at almost five minutes, it was too long to fit on the vinyl. It's now included in greatest hits compilations and the deluxe version of the album. It was also the B-side of "Go Your Own Way," a song written by Buckingham about the end of the relationship according to Genius Lyrics. The band tried to appease Nicks by including her song "I Don't Want to Know" on the album, which she hated to perform, writes Rolling Stone. Twenty years after the album's release, the band performed the song and during the last chorus and emotional climax of the song, Nicks turns to Buckingham and screams the lyrics at him, really hitting the point of the song: 
"I follow you down /
Til the sound of my voice will haunt you /
You'll never get away from the sound /
Of the woman that loved you."
This album was built from multiple other crises: including the divorce of Christine and John McVie, an affair between Stevie Nicks and Mick Fleetwood, creative differences and copious amounts of drugs. Rumours is easily one of the best albums of all time, the genius of so many flawed and angry yet insanely talented people coming together to make something beautiful, glamorous, heartbreaking and forever historic. 
~Madison Reinhold
On Feb. 2, 1977, one of the biggest pop stars of the 2000s and early 2010s was born in the city of Barranquilla, Colombia. Shakira began her illustrious career in 1991 after being signed to Sony Music Colombia at the age of 13 to record three albums. Her first two albums were commercial failures, but her third, Pies Descalzos, managed to have the success that eluded her in her two previous album releases. This album launched her to fame across Latin America, which was corroborated with her next album, Dónde Están los Ladrones? 
Thanks to some pressuring from singer Gloria Estefan, Shakira began to work on her first English crossover album, Laundry Service. Laundry Service spawned a pair of smash hits in "Whenever, Wherever" and "Underneath Your Clothes." In the following decade, Shakira would hold the American consciousness captive, as releases like "Hips Don't Lie," "She Wolf," "Waka Waka" and "Can't Remember to Forget You" were seemingly inescapable. 
In the current decade, Shakira was one of the headliners of the Super Bowl LIV Halftime Show alongside Jennifer Lopez, and her recent collaboration with producer Bzrp that takes jabs at her former partner, Spanish footballer Gerard Piqué, has gone viral. She will celebrate her 46th birthday this week.
~Ashe Burr