Same Old Wants | Champagne Problems by ENNY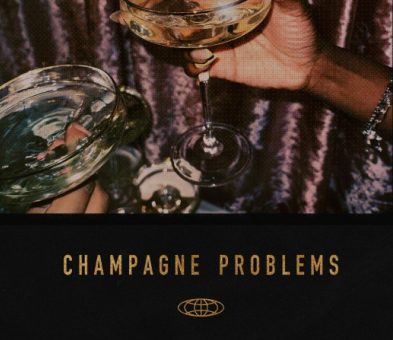 In May 2020, we were greeted by the electrifying debut of Enitan Adepitan, better known as ENNY. Her debut had been put in motion by her performance on a freestyle 2 years prior, but the song failed to make much traction outside of London. But as the year came to a close, a remix of her second single was featured at her debut COLORS SHOW. ENNY, who was joined by fellow English singer Jorja Smith on the show, went viral. The song ended up creating a year that helped ENNY begin her natural takeover of the airwaves, with her singles that tackled a different issue plaguing Black Londoners. Same Old touched on the gentrification that has grown to plague London, and I Want, which ended up featuring on the FIFA 22 videogame soundtrack, makes mention of the issues of split identities caused by her upbringing as an English-Nigerian woman. The aforementioned songs were all featured on her debut EP, Under Twenty Five. The EP left her fans salivating for the next songs that she would release. And this song did not disappoint. 
While 2021 gave ENNY a year that would make many of her contemporaries salivate, all that glitters isn't always gold. Especially for an artist that got her big break during a pandemic, time can create a tumultuous spiral that can wreck anyone's mental health. In Champagne Problems, ENNY raps about issues varying from mental health, to retail therapy, to misogyny and code switching and beyond. Even if the song doesn't feature the singular focus that her prior songs had, the important messages that were present in her prior songs are still found here. 
"I ain't got a potion, I ain't gotta code switch /
White folk love me like they love my culture."
Referred to as South London's answer to Lauryn Hill due to her combination of singing and rapping on her tracks, ENNY has all of the tools necessary to take over the airwaves in the United States, like Hill did in the '90s. Even if the music scene of the Western world is slowly opening up to female rappers, there really hasn't been an artist like Hill that has left a lasting impact on their respective music scenes in the new millennium. With how popular rappers like Kendrick Lamar and Nipsey Hussle have become, with their lyrics that focus on societal ills, it is only a matter of time before ENNY becomes the next big name in that musical sphere.