Remain in Tranquility | "All You Do" by Magdalena Bay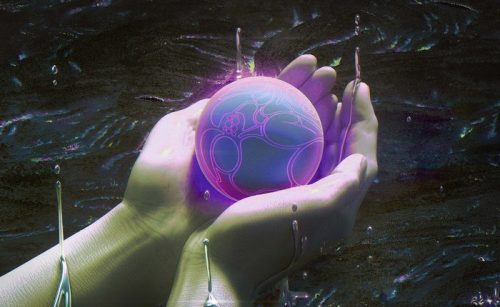 When I stumbled upon Magdalena Bay's debut record "Mercurial World" over the summer, I was instantly hooked. While I am a fan of most synthpop, something about their glitchy, yet serene production and attention to detail left me leaving the album on loop. "You Lose!" gets stuck in my head so often that I would defend it as the song of the decade thus far.
After the album release and touring, the electropop duo returns with "All You Do," the lead single for the upcoming deluxe edition of their debut. While this track might be slightly less layered and grandiose than some songs on "Mercurial World," it is just as addicting to listen to.
Magdalena Bay have a unique ability to create an illustration through music, and this is a perfect example of that talent. The elegant strings and Mica Tenenbaum's breathy vocals make this the perfect song to listen to while cloud watching. 
While Tenenbaum has stated that the lyrics are up to interpretation and don't have a clear meaning, the song speaks out to me as a deep-dive into the highs and lows of infatuation. When you love someone, being with them is a feeling like no other; however, if you build a dependency on their company, it can be disastrous for your well-being. I'll let Magdalena Bay themselves describe it to you:
"All you do /
Is good /
I live for the moment /
I die when it's over /
So hold me like you should."