Outfielder Zaid Walker announces he's entered the tranfer portal
East Lansing – The conclusion of the 2022 season for the Michigan State baseball program brings a major loss for the team. 
Junior outfielder and Spartan standout Zaid Walker announced Tuesday that he will be entering the transfer portal to explore another school for his final year of eligibility. 
Have recently entered the transfer portal. Extremely thankful and blessed for my time at MSU. Looking for grad-transfer opportunities and have one more year of eligibility left. 4 year starter in the OF. 2019 BigTen Freshmen Team & 2021 All Big Ten Third Team. Dm for contact info

— Zaid Walker (@zwalk3) May 31, 2022
Walker had an incredible 2021 season where he earned All-Big Ten Third Team. He recorded 52 hits and 31 RBIs to go along with a .308 batting average. This past season, Walker had 34 hits and 23 RBIs for MSU while tying his career-high with 3 home runs. 
With the transfer of Walker, the Spartans are losing a four-year starter in the outfield and the team will have an opening in right field for the spring of 2023. 
A myriad of accolades are held by Walker throughout his time in a green and white uniform. In 2021, the Homewood, Illinois native earned Academic All-Big Ten, and was selected as the John Kobs Most Valuable Player and named the Kirk Gibson Offensive Player of the Year. He was also named to the All-Big Ten Freshman Team back in 2019.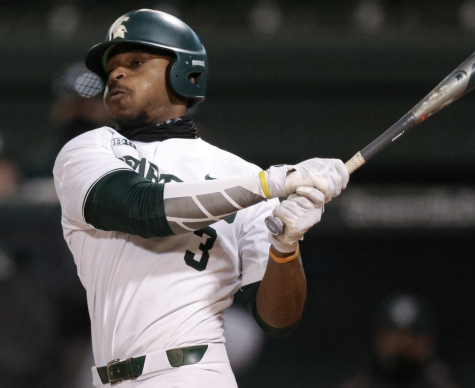 MSU finished with a 24-30 record last season,  the program's most wins since 2017. The Spartans missed the conference tournament by just a few games, winning eight conference bouts and tying their total from 2019. Walker's offensive power and outstanding outfield athleticism will be greatly missed. 
Head coach Jake Boss and the Spartans will look to bounce back in 2023 without Walker and make it back to the Big Ten Tournament for the first time since 2012.