This Week in Music History | April 18-22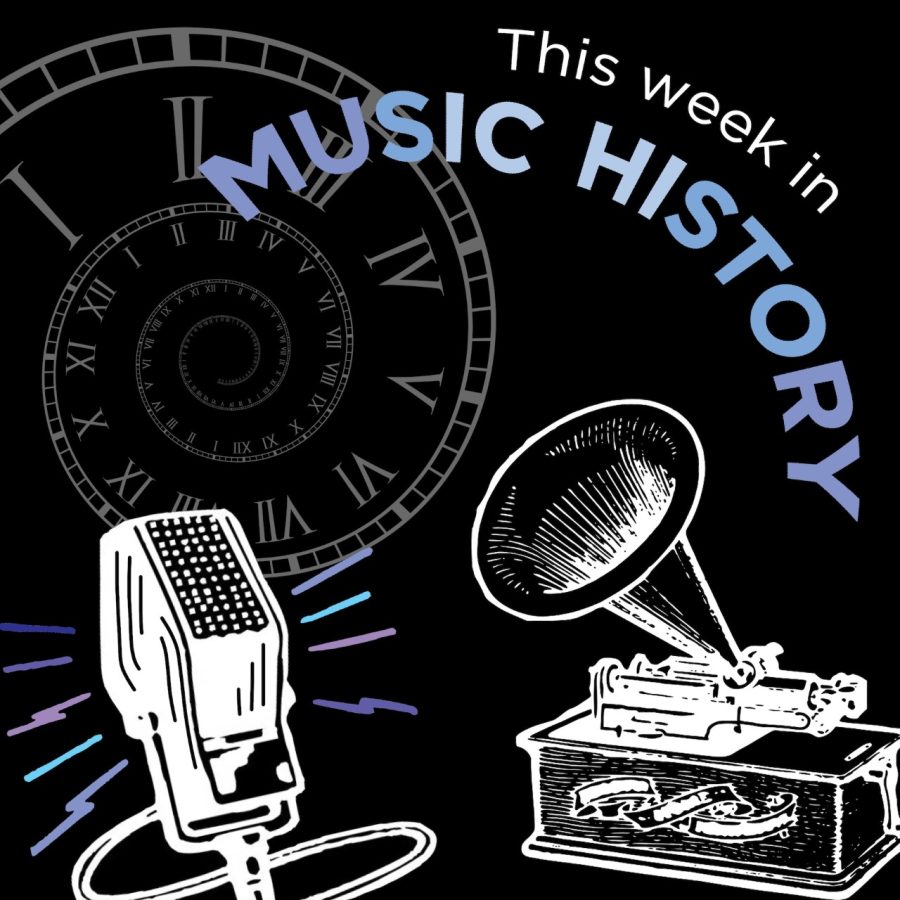 This week in music history, Michael Jackson catches fire. Literally. Like his head caught on fire. 38 years ago this week, the singer went into surgery after his hair was set ablaze while filming a commercial for Pepsi. The incident, shown in the video below, left Jackson in pain, without hair and stricken with migraines, explained an LA Times article. The accident started with a premature pyrotechnic stunt, according to Songfact's calendar. Underneath the sound of "Billie Jean" and an entire audience in awe of being in the same stadium as one of the biggest musicians ever, no one really noticed that he was. Literally. On. Fire. Once people noticed he was tackled to the ground, the flames got put out then he was taken to the hospital. At the time, PepsiCo was trying to appeal to a younger audience, and thought they had secured the bag by getting Michael Jackson. Instead, they lost $1.5 million in a settlement, in addition to the millions they had already shelled out to book him. He donated Pepsi's settlement to the hospital where he received treatment following the accident. Jackson continued to collaborate with Pepsi to fund his tour as commercial endorsement of musicians was growing in popularity. So, no matter how bad a Pepsi commercial is (take that Kendall Jenner) at least they're 38 years fire-free. 
In the wise words of my father, every song you've ever heard was written by either Willie Nelson or Prince. So that's probably why, 36 years ago this week, Prince went number one on the charts with his "Kiss" and number two with The Bangles' "Manic Monday." Prince was an incredible songwriter and producer, one who wrote all of his music himself, and recorded all of the instrumentals himself, according to his IMDb. "Manic Monday" and others he wrote under a pseudonym blew up, in addition to The Bangles his songs have been performed by the likes of Madonna and Stevie Nicks. Prince wrote "Manic Monday" and then took notice of the up-and-coming band The Bangles who had just released their debut album. The band was shocked to hear that the artist they were fans of had sought them out and wanted to perform with them. He then gave them a cassette tape with an original version of "Manic Monday." The band put their own spin on it and recorded it, according to an NPR interview with Bangles' member Susanna Hoffs. Prince's version of the song that he presented to The Bangles was released posthumously by his estate in 2019.
"Kiss" and "Manic Monday" were followed by hit after hit sung and written by him, but 30 years later, his career would tragically and suddenly end. Prince died on April 21, 2016, six years ago this week. He died at the age of 57 at Paisley Park, his home and studio in Minnesota. Two years later, police released details of his death. The singer thought he was taking Vicodin for pain but instead took counterfeit pills laced with opioids. He died of an accidental fentanyl overdose. No one knew that Prince was being given something that was fatal, and no one ended up being charged with a crime. Prince's untimely death was mourned worldwide. He was born in Minneapolis in 1958. He started producing and creating demos as a teenager. He started making waves in mainstream pop with the release of "1999." The soundtrack album and semi-autobiographical  movie Purple Rain released in 1984, which in addition to the iconic title track includes "Let's Go Crazy" and "When Doves Cry." For a while in the '90s he changed his name to an unpronounceable symbol to push back against his contract and was called "The Artist Formerly Known as Prince." 2004 brought his induction to the Rock n' Roll Hall of Fame. Prince performed days before died. He was insanely talented, versatile, vibrant and influential. Six years ago this week, music history lost a legend.