Outrageous, Wicked, Radical '80s Reboot | "Purple Zone" by Pet Shop Boys and Soft Cell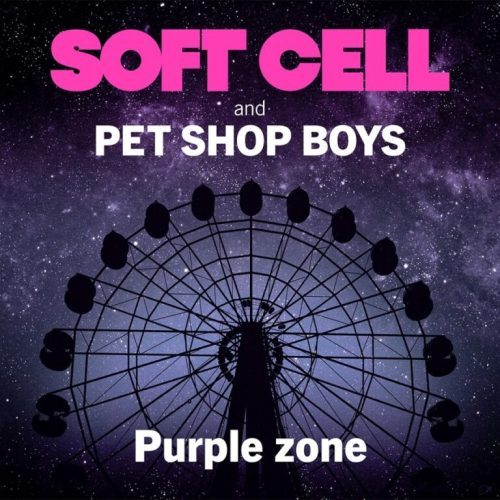 I'm not going to say this wasn't on my 2022 bingo, there's honestly nothing that surprises me anymore. But Pet Shop Boys? Soft Cell? 
On the heels of other artists' renaissance like ABBA or Elton John's 2021 albums, the British synth-pop duos of respective "West End Girls" and "Tainted Love" fame, Pet Shop Boys and Soft Cell have collaborated on the new single: "Purple Zone." 
The groups jumped right back into their heyday, the 2022 track could easily fit to the synth-pop of four decades earlier. The song will be part of Soft Cell's May 6 release, *Happiness Not Included, their first new album since 2005. 
As much as I love the '80s, I still wonder why old artists are coming back recently. Off the new album, Soft Cell has already released some singles, but none of them contain two synth-pop resurgences like this one. They've also been touring — which as reported by Pitchfork is how Pet Shop Boys first heard "Purple Zone" and wanted to collaborate — but this is a whole new album that is totally surprising. 
Maybe it means that we shouldn't think of artists as past their prime or a fun throwback when they've been around this long, that we shouldn't underestimate what they're still capable of or the passion they have for making music and sharing it with the world.
It is admirable that they have found what works for them and won't let the 21st century change that. "Purple Zone" has the heavy beat and the synthesizer backing and the indescribable quality that just screams neon lights, it's totally radical '80s.