Impact Mixtape | "The Sounds That Shaped Me" by Kale Guenther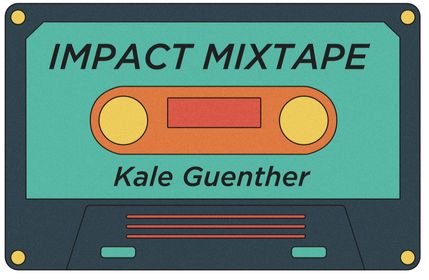 I can distinctly remember begging my mom to not turn the radio off in the garage after coming back from preschool because "our song" was on. That was "So What" by P!nk. And I can remember my dad showing me "Rise Above This" by Seether and explaining the tragic backstory behind it.
Memories like that stick with me because of the music that was playing. This mixtape is just a snapshot into the many tracks and albums that shaped my adolescence up to now. From one hit wonders like Gotye to classics like Marvin Gaye, there isn't one specific sound that describes my life. These songs aren't in chronological order by release, but just a general idea of when each song came into my life and affected me.
It was really hard for me to pick out songs from the many, many memories I have, but in the end I had to keep it as concise as I could without making a 100 song playlist. I hope you enjoy listening to my life!