Marching Into the Sea | "Sea Within A Sea" by The Horrors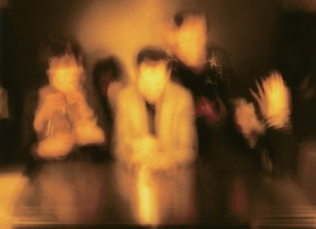 Up until "Sea Within a Sea" came out in 2009, The Horrors were seen as a  derivative goth rock band trying to be five different bands. This single showed the Myspace-sphere the group's coming sophomore album, Primary Colours, would be more than a hodgepodge of all the big names of post-punk from 20 years prior. 
This song is a smooth eight minutes of brooding poetry over a unique clash of goth and shoegaze that sounds an awful lot like krautrock. It's everything I want in a song as we enter October: it's long, gothy, atmospheric and oddly a little psychedelic. The lyrics have no real chorus and its ambiguous if they are about death or a breakup.
The music video is directed by Douglas Hart, former bassist of The Jesus and Mary Chain. The video borrows a lot of visual cues from The Velvet Underground, but that's ok every indie band in 2009 did in some way or another.