Concert Review | TLC with a Chance of Waterfalls
On Tuesday, Sept.14 TLC and Bone Thugs-n-Harmony performed at the Michigan Lottery Amphitheatre at Freedom Hill in Sterling Heights. There were a lot of '90s music fans that attended the concert that night. In fact, before the performances started the DJ played a variety of songs from "That's The Way Love Goes" by Janet Jackson, to "Poison" by Bell Biv DeVoe. 
Bone Thugs-n-Harmony opened the show. There were a lot of fans excited to see all of the members performing live. There were a ton of people on their feet dancing along to the music. The group put on a great show.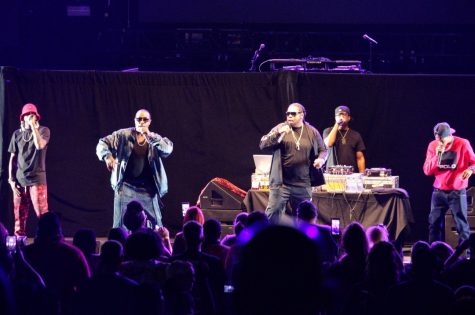 However, the fun came to an abrupt halt due to a thunderstorm warning. People were told to take shelter and that the concert would be put on pause until further notice. During that time, Impact's visual media team had the chance to speak with a photographer from GettyImages. 
"I've photographed Bob Seger, Megan Thee Stallion, Miley Cyrus, Pitbull, Billie Eillish, so many," said Scott Legato, a Detroit based music photographer who has taken over 50,000 photos for GettyImages. Legato has had an impressive career so far in music photography and is not done yet. 
Eventually, the thunderstorm died down, which meant that most of the people in their cars were waiting to hear if the concert would continue. TLC did not let their fans down and made the call to do the show. After all, the show must go on!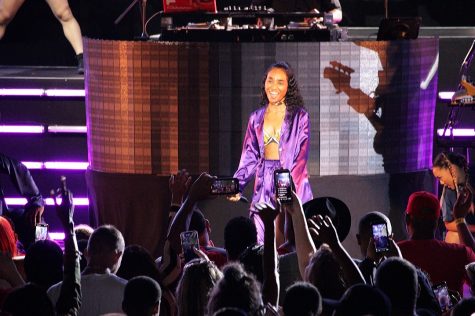 TLC is still the best selling American girl group with 65 million albums sold. They have also won five Grammys, five Soul Train awards and three Billboard Music awards according to BlackPast.org. They opened with one of their greatest hits "Creep'' and performed it in the same silk pajamas as their music video. The ladies looked stunning and made sure to include costume changes throughout the show too. They also performed "What About Your Friends," "Kick Your Game," "Baby-Baby-Baby," "Unpretty," "Red Light Special," "No Scrubs" and more. 
T-Boz and Chilli may not have their third member, Left Eye, performing with them anymore, but the ladies still play her rap along with them in honor of her memory. The girl group has not replaced her since she passed away.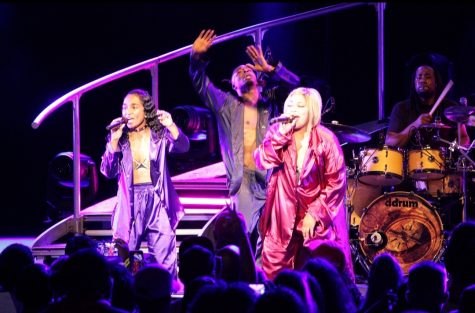 The show had many highlights including Chilli's break dancing and the beautiful song T-Boz wrote, "American Gold," in honor of the hard times most of us have experienced lately.  
"I wrote this song before the pandemic hit, before the death of George Floyd and I want to dedicate this to everyone that has gone through a lot this past year. It feels so good for all of us to be able to work, to perform and to see everyone's faces again," T-Boz said.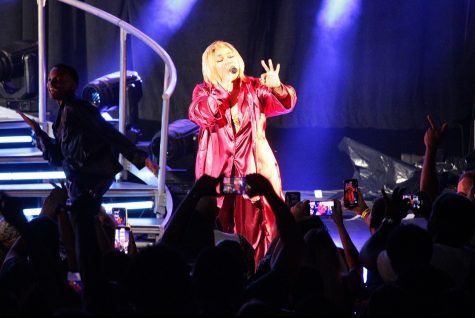 "Listen, the love that you guys have shown us over all the years, through all the stuff we've been through and we have got through it all by the grace of God. We would not be here still to this day almost 30 years later if it were not for people like you: our fans. We love you!" Chilli told the audience. 
TLC proved that they are still the same CrazySexyCool girl group that they were back in the '90s and are not going anywhere. Their music has given their fans so much love and will continue to spread throughout the next generations.