"Wait, this charted 10 years ago?" | "Grenade" by Bruno Mars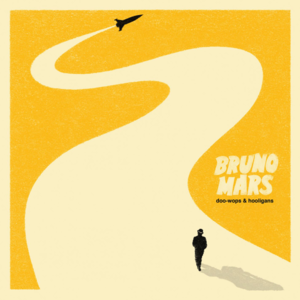 Bruno Mars is a superstar today, but when his first album, Doo-Wops & Hooligans, came out on Oct. 4, 2010, he was a relatively unknown artist. Luckily for him —and all of us — it was a major success. Living at the top of the Billboard charts for three weeks at the beginning of 2011 was "Grenade," arguably the most popular single off of the album.
"Grenade" is about Mars' struggle with a romantic partner, and how he put more effort into the relationship than the other person did. Mars sings
"Oh, oh, I would go through all this pain/
Take a bullet straight through my brain/
Yes, I would die for ya, baby/
But you won't do the same."
This is something that is still relevant today because toxic relationships haven't gone away in the 11 years since the release of the song. "Grenade" portrays Mars as stuck in his relationship, but still loving the person even through all of the pain they have put him through. 
Even though I'm only 19, it still feels weird to know that "Grenade" is over 10 years old at this point. It feels like it was just a few days ago that I was sharing a pair of earbuds with my friend to listen to the song on my green iPod Nano on the bus ride to school. I listened to Bruno Mars a lot as a kid, even lip syncing to "When I Was Your Man" at a middle school dance and he has definitely made an impact on me. 
If you haven't listened to Doo-Wops & Hooligans in a while, go check it out. I would bet that you're going to find a song that brings you back to an elementary school bus ride or a middle school dance, watching Pitch Perfect for the first time and hearing them sing "Just the Way You Are" or even to last week on Tik Tok binging "Talking to the Moon" sounds. Those memories are the ones that stick with us because it was a much simpler time in 2010 when these songs came out.