We're excited to have such an outstanding staff for 2020-2021.
Read on to see who does what at Impact 89FM!
Station Management and Operations
Amber Kienutske | Station Manager | [email protected]
Media and Information & Advertising
As Station Manager, Amber helps guide day-to-day operations at the station, while managing staff members and projects of all sizes. Before taking on this role, Amber DJ'd on the Airstaff Team, and held the role of the Impact's Program Director for two years. Outside of the Impact, Amber is a senior at MSU that spends her time attending local shows or sharing a bucket at Crunchy's.
"Before you find a place to be, you're gonna lose the plot." – BMTH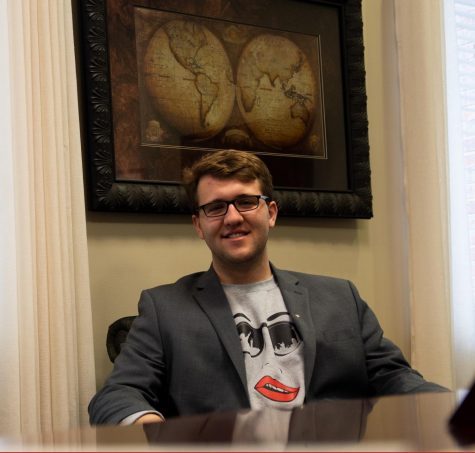 George McNeill | Operations Manager | [email protected]
M.A. in Communication
George works as the Operations Manager at the Impact! His duties involve human resources, payroll, budgets, logistics, goal-oriented deliverables, and other business buzzwords that make him sound competent! George also DJs from time-to-time, and is a frequent guest on several podcasts. He is earning a Masters in Communication at MSU and researches organizational culture and media psychology. When not working at the station, George works as a TV Production Intern for WKAR and volunteers for MSU Telecasters.
"Home is where I want to be / But I guess I'm already there" – Talking Heads
Danny Puentes | Diversity, Equity, and Inclusion Coordinator
Physics Ph.D.
Daniel serves as the Diversity, Equity and Inclusion (DEI) coordinator for the station. His role involves leading and working with the DEI committee to regularly evaluate the culture of the station and identify what changes can be made to make the station and the larger community an inclusive space. Daniel also works with his fiance, Chelsie Boodoo, hosting The Sci-Files, a show focused on sharing the work that student researchers are conducting at MSU.
"When there's loving in the air, don't fight it, just keep breathing" – Saint Motel
Annie Lively | Office Assistant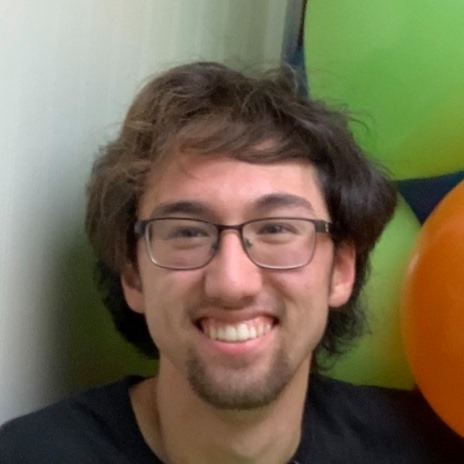 Donald Pinner | Media Librarian 
Statistics
Donnie is a senior studying Statistics at MSU. He organizes and adds music to the media library to be played on-air. In his free time he blows minds as the guitarist of Willard Sound Express.
"We've got more songs than a song convention" -Mclusky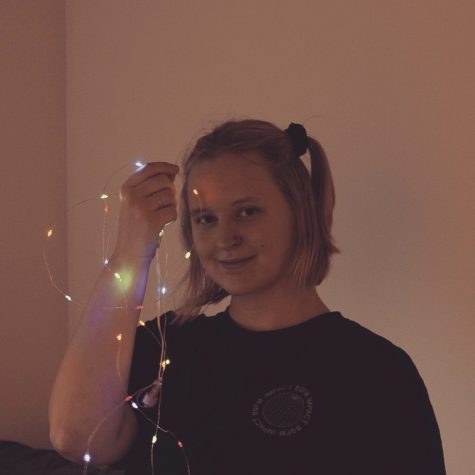 Rebekah Dobski | Senior Media Librarian | [email protected]
Anthropology
Rebekah is a senior in the department of Anthropology with a minor in Peace and Justice Studies. As senior media librarian, she spends a lot of time cataloging music that we receive at the station. This is sort of important if we want to hear any great music on the radio. She also spends time at the front desk as an office assistant printing out whatever the directors need, or trying to transfer calls without dropping them. In her spare time she likes to craft things or play the Wii.
"I'm blue da ba dee da ba daa / Da ba dee da ba daa, da ba dee da ba daa, da ba dee da ba daa" – Eiffel 65
Ethan Richert | Technology Specialist
Creative and Support Staff

Maddi Farrell | Marketing Director | [email protected] 
Communications
Maddi is studying communication here at Michigan State. As Marketing Director, Maddi is in charge of all the events in and out of the station as well as marketing/promoting the station. She also keeps busy around the station by DJing specialty show "Movie Night," hosting the "Movie Chat" podcast and hosting "The Final Rose" podcast.  
"It's the only life you got, so you gotta live it big time" – Big Time Rush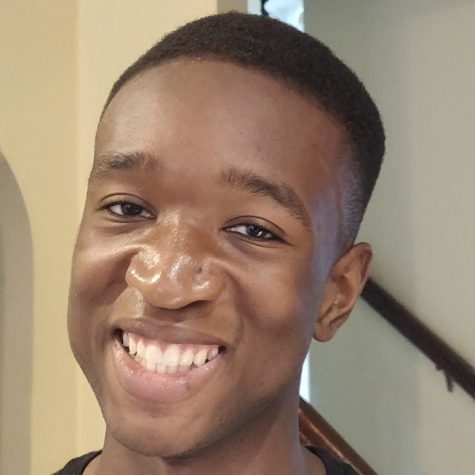 Ethan Youngblood | Promotions Coordinator | [email protected]
Advertising Management
Ethan is a junior studying advertisement management with a focus in psychology. As Promotions Coordinator he stays in touch with promoters and gets concert tickets to give away as prizes on the air, or for members to promote the station at these concerts. His hobbies include video games, quoting popular movies and TV shows, and putting on imaginary concerts when he's alone in the car.
"Climb the mountain (what mountain?), swim the sea (what sea?), see what I mean? No!"- Portrait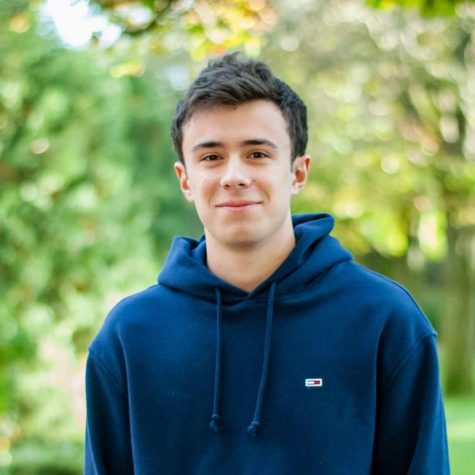 Michael Thistlethwaite | Website Director | [email protected]
Creative Advertising
Michael is a sophomore studying creative advertising, who joined the Impact as a volunteer on the Entertainment team in the fall of 2019. He now serves as the Website Director, designing new elements to the website, and troubleshooting any issues that arise. He still enjoys writing about his favorite artists for the E-Team, and voicing his opinions on music during "Hear Me Outs".
"Get more cheese than Doritos, Cheetos, or Fritos" – MF DOOM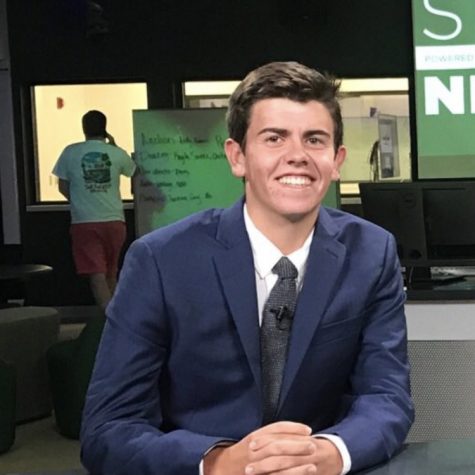 Ryan Collins | Podcast Coordinator 
Sports Journalism
Ryan is a senior at MSU studying Sports Journalism, spending is 2nd year on the Impact staff. As Podcast Coordinator, Ryan schedules, edits, and archives all of the Impact Podcast Network. He is a member of the sports team who has previously covered MSU Football and MSU hockey and is the producer for the Green and White Report.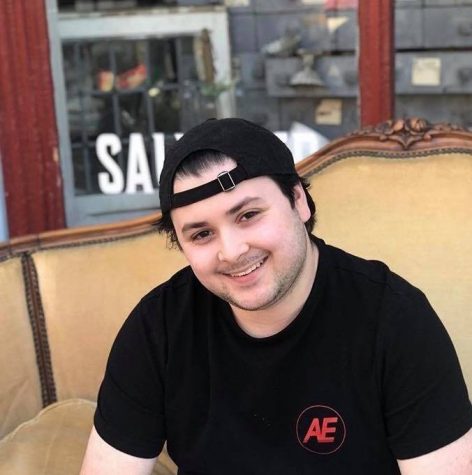 Devon Bosom | Traffic Director | [email protected]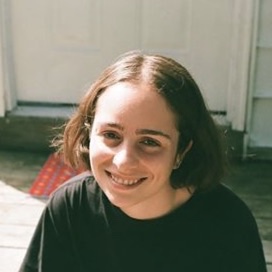 Ally Beshouri | Art Director | [email protected]
Graphic Design and Comparative Cultures & Politics
Ally is a senior studying Graphic Design and Comparative Cultures and Politics, with a focus in the Middle East. Her preferred pronouns are she / her / hers. She has been with the Impact for the last 4 years, and has been working with the graphics team for the past 2 years. As Art Director she works with the other designers on the Graphics team to create content for the Impact; from advertisements of upcoming events to concert posters, podcast art to magazines, they do it all!
"Rah, rah, ah ah ah" -Lady Gaga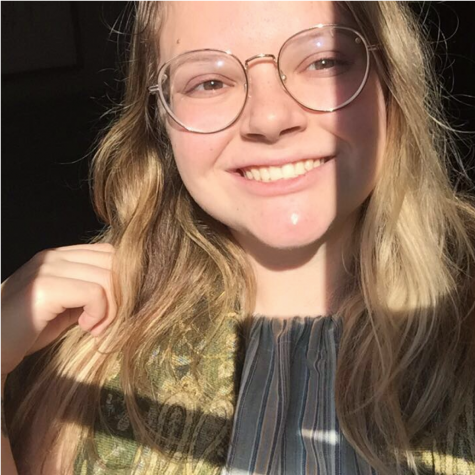 Sophie Elrick | Graphic Designer 
Studio Art
Sophie Elrick is a junior at MSU majoring in Studio Art. She is a Graphic Designer at Impact 89FM, and she specializes in designing layouts and illustration. As a member of the Graphics Team, she works directly with the Art Director to create content such as promo posters, podcast art, magazines, and much more! When she isn't working as an artist, she's writing stand up material for her future comedy special.
"This is the beginning of the rest of your life" -RuPaul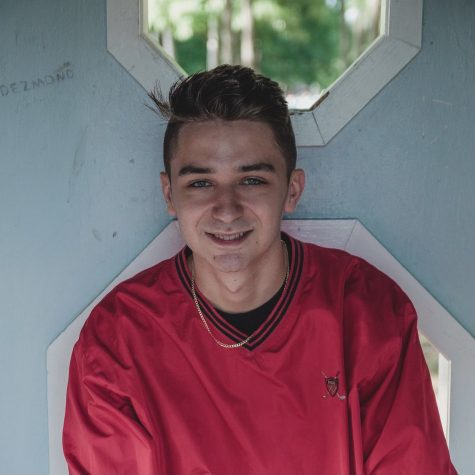 Dylan Grey | Graphic Designer 
Creative Advertising
Dylan is a junior studying Creative Advertising. His pronouns are he/him/his and this is his first year at the Impact. As a graphic designer, he works with other designers and the art directors to create media and content for the Impact. He is also the proud fish dad to George the goldfish.

George Pham | Visual Media Director | [email protected]
Media & Information and English
George is a plucky boy from Grand Rapids that loves filming people doing things and reading about people doing things. George loves literature from the 19th century and past because it is, as he puts it, "very detailed yet succinct, like a freshly baked apple pie sprinkled with a little bit of stardust." Storytelling has been a part of his life since he was a child, he just didn't fully understand that until he grew up. He also DJ's on the side. Upon graduation he hopes to work in the film industry as a cinematographer.
"I have fallen in love with the sky" -Acid Bath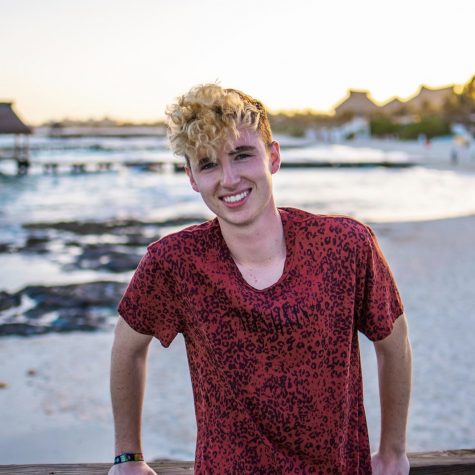 Andrew Herner | Photo Coordinator
Media & Information
Andrew is a senior Media and Information major in the college of Communications Arts and Sciences. As photo coordinator Andrew works with all things visual. Whether it be covering local and touring concerts or assisting with the video team,  Andrew always enjoys bringing new and exciting visual content to the station. Outside of the Impact and the music world, you can find Andrew losing his mind over his beloved Cleveland sports teams.
"I'm just growin' up in stages, livin' life in phases" – Kevin Parker, Tame Impala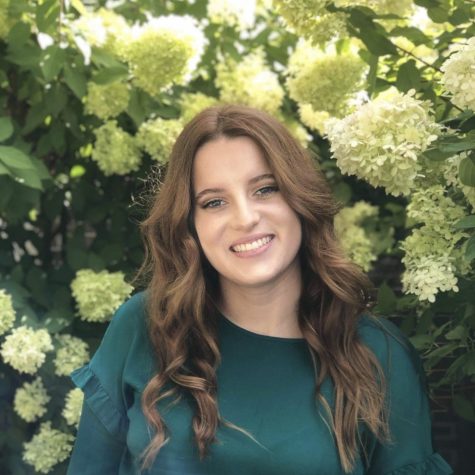 Sarah Kutchinski | Video Coordinator
Media & Information
Sarah Kutchinski (she/her/hers) is a junior this year, majoring in Media & Information and Film Studies. Sarah first joined the Impact her sophomore year as a volunteer for both the Video and Audio Team. As Video Coordinator, Sarah plans and creates the Impact's visual content. In her time outside of the Impact, Sarah is a producer for MSU Telecasters and frequently rewatches the show Fleabag.
"I wanna be in my own movie" -Weyes Blood

Evan Surace | Audio Production Director | [email protected]
Media & Information
As Assistant Production Director, Evan works with the other directors on the audio team making promos, PSAs, bumpers and more! He's just a boy who likes to make noise. In his free time, Evan enjoys listening to music, mainly hardcore and metal, and also frequents shows, supporting the hardcore scene in Michigan.
"God forgives, N.E.G. don't" – Never Ending Game
Henry Menigoz | Chief Audio Engineer | [email protected]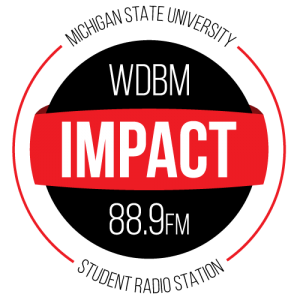 Electrical Engineering 
Henry is a sophomore at MSU studying Electrical Engineering, and is in his second year working at the Impact. As Chief Audio Engineer, Henry oversees all live music at the station – live tracking and mixing for bands in and out of the studio. He is also the producer for the Green and White Report and a contributor for the Entertainment Team. Aside from working in the live music industry, Henry aspires to one day become a beach bum. 
"I can't complain but sometimes I still do" – Joe Walsh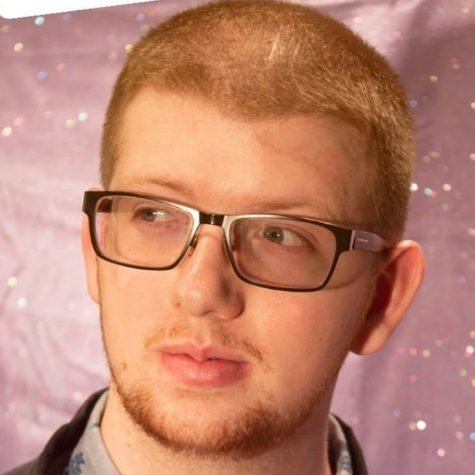 Ellison Winterstein | Audio Engineer | [email protected]
Media and Information
Ellison is a senior Media and Information major and Film Studies minor. As an audio engineer at the Impact he… you know, engineers the audio? Yeah, engineers the audio. Mics and boards and stuff. Those kinda things. In his spare time he practices how to ramble vaguely about what constitutes his job.
"Odds are we're gonna be alright, odds are we're gonna be alright tonight" – The Barenaked Ladies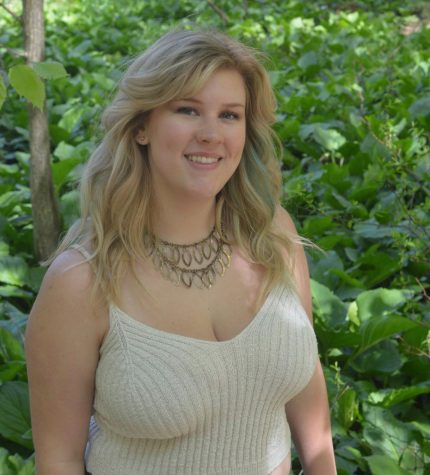 Abbi Wynsma | Engineer
Media and Information
Abbi Wynsma (she/her/hers) is a junior at MSU studying Media and Information. As an audio engineer, it's her responsibility to help set up and mix musicians that perform for the station, along with other general audio tasks. In her free time you can find her hanging with her cat Lily.
"don't you know that only fools are satisfied?"- Billy Joel
Music and Entertainment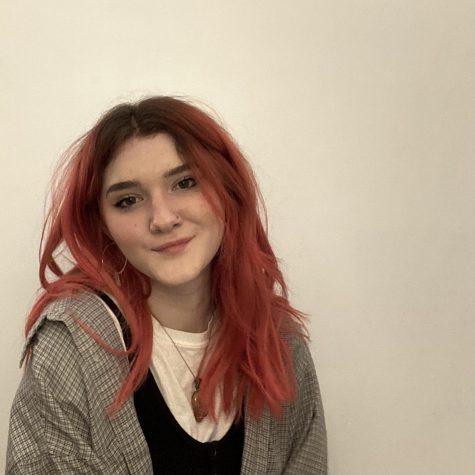 McKenna Lounds | Program Director | [email protected]
Apparel and Textile Design
Mckenna is studying Apparel and Textile Design here at Michigan State. As the Program Director, Mckenna helps select and schedule all of the content on our airwaves. She dyes her hair far too often to keep an accurate profile picture. Typically, she can be found listening to guilty pleasure music that makes her qualifications for this role seem questionable.
"Le ro lo le lo le" – Shakira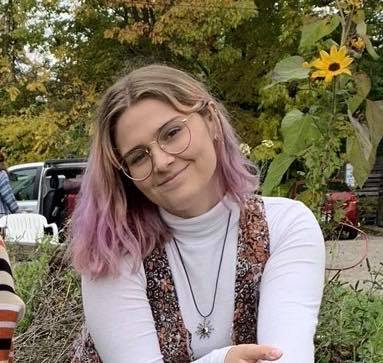 Gia Haddock | Programming Assistant| [email protected]
Fisheries and Wildlife
Gia is a senior Fisheries and Wildlife major who loves salamanders and being the Basement co-host. This role allows her to listen to the sweet tunes of bands from all over Michigan and potentially bring them in for a live studio session. Lots of emails, lots of awkward exchanges with artists before interviews, lots of live music, and lots of great conversations. She loves this job. 
"But I keep on dancing to throw em off" – Tyler the Creator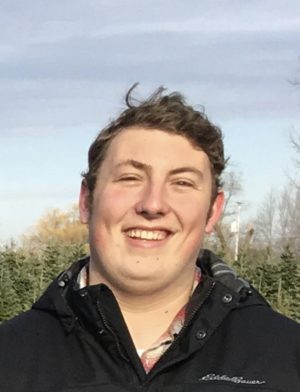 Mark DeMartini | Training Director |  [email protected]
Kinesiology
As Training Director, Mark helps current and new DJ's learn the ins and outs of how to become a DJ at WDBM. He is also an avid sports fan and is often chatting with the sports team about the relevant topics. 
"I know the world's a broken bone, but melt your headaches call it home." – Panic! At the Disco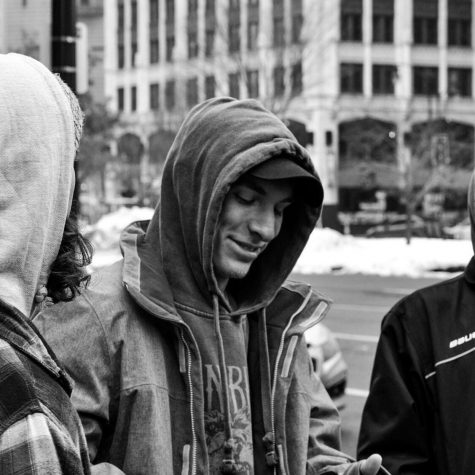 Brendan Flum | Airstaff Coach 
Media & Information
Brendan majors in Media & Information, with a minor in Film Studies. As an Airstaff Coach, he teaches DJs how to grow into the best on-air personalities they can be.
"Begin the day with a friendly voice – a companion, unobtrusive…plays the song that's so elusive and the magic music makes your morning mood" – Neil Peart, Rush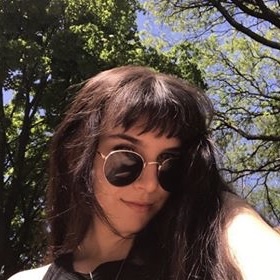 Caroline Nicholas | Airstaff Coach
Economics
Caroline is a senior dual-majoring in Economics and Environmental Economics and Management.  She'd love to someday work for the government as an economic advisor or an environmental specialist.  Caroline helps Impact 89FM DJs learn to let loose and find their sound and inner confidence while speaking on the radio!  
"If you get confused, just listen to the music play" – Grateful Dead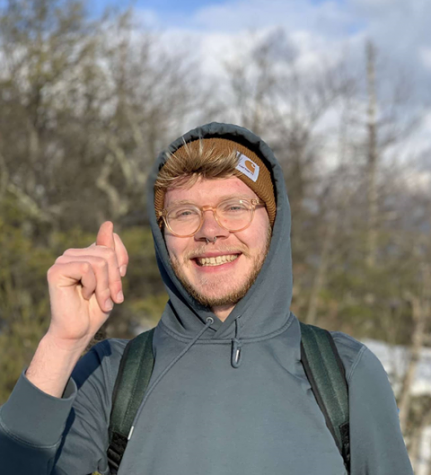 Nick Quebbeman | Music Director | [email protected]
Chemical Engineering
Nick is a senior Chemical Engineering major at Michigan State University. He is responsible for discovering fresh new music to play on air. He maintains relationships with an extensive group of promoters, labels, and bands to ensure that the Impact is always ahead of the curve in what we play.
"He's made of you, he's made of me / Unity" – IDLES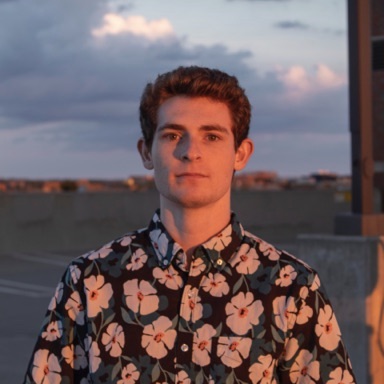 Matt Burdick | Live Music Director | [email protected]
Music
Matt is a Music Major at Michigan State specializing in clarinet performance. As Live Music Director, he's responsible for organizing in-studio sessions and hosting The Basement, which features local Michigan artists. He's been active in the Michigan music scene for about five years, and his other interests include soup, '90s hip-hop, and the movie Hot Rod.
"Is it the chorus yet? No, it's just a building of the verse, so when the chorus does come it'll be more rewarding." – Car Seat Headrest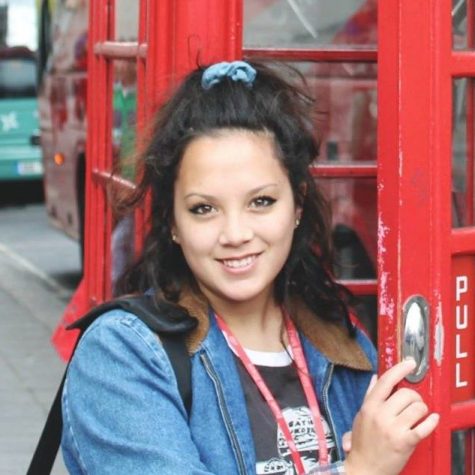 Sarah Beltran | Entertainment Editor | [email protected]
Music Education
Sarah is a senior majoring in Music Education at MSU. She works as Entertainment Editor for the Impact's Entertainment Team, writing and editing music and art content for the website. In her spare time, she likes to sit and stare at trees and think about how many little bugs have made a life for themselves there.
"Teach me how to dougie" – Cali Swag District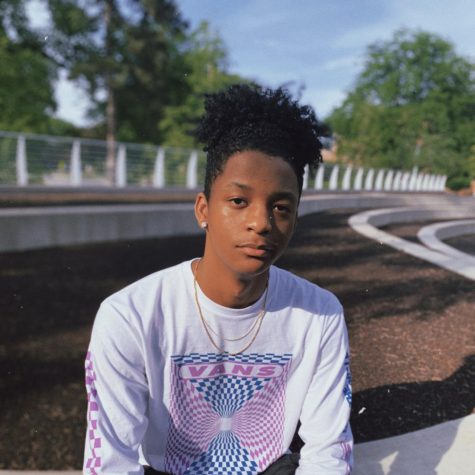 Isaiah Hall | Entertainment Editorial Assistant 
Journalism
Isaiah is a junior majoring in Journalism at Michigan State University. He works as an Entertainment Editorial Assistant. Isaiah works with the Entertainment Editor to edit and write content for the website. In his spare time, Isaiah likes to watch sports, listen to music, and play video games.
"It ain't about the money and notoriety. It's about the people and making a difference in society."- Logic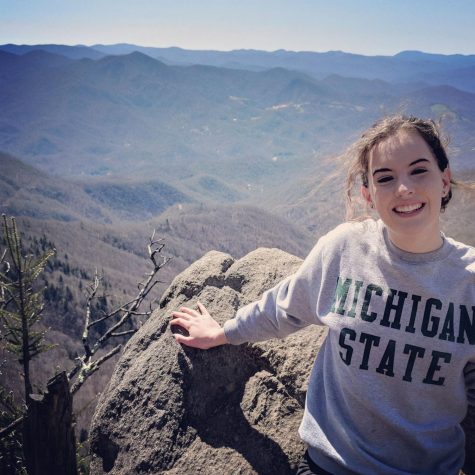 Berkley Sorrells | Host of the Progressive Torch and Twang
History
Berkley is a junior in the Residential College in the Arts and Humanities (RCAH) with a double major in history. She hosts the Americana music specialty show The Progressive Torch and Twang on WDBM East Lansing, playing roots-rock, alt-country, folk and bluegrass on Tuesday nights from 8pm-midnight. In her spare time, she enjoys playing the viola in the MSU concert orchestra and going to rock shows across the state.
"Let this be my annual reminder that we can all be something bigger" – Craig Finn, The Hold Steady
Luke Adams | Host of Terminally Online
Sarah Maynard | Co-host of Thee Hourz o' Power | [email protected]
Marketing
Sarah is a senior Marketing major with two minors in French and International Business. Sarah co-hosts the heavy metal radio show, Thee Hourz o' Power every Thursday from 10pm-2am where she plays all sorts of moshable tunes from thrash to doom and (her all time favorite) sludge. In her spare time, you can catch her creating art or moshing at a metal concert. 
"You can't kill me, 'cause I'm already dead" – Hollywood Undead
News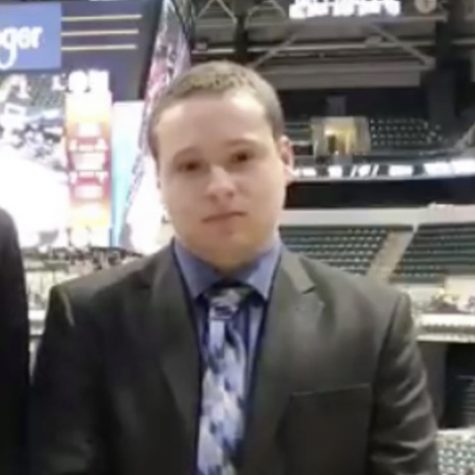 Nathan Stearns | News Director | [email protected]
Journalism, Sports and Broadcast Journalism Minor
Nathan is a junior at MSU who is currently studying Journalism to go along with a double minor in Sports and Broadcast Journalism.  As the news director, Nathan edits and posts articles, podcasts, and other news-related content to the main website and on Twitter.  In the past, Nathan has served as the sports editorial assistant and as a beat reporter for MSU softball, MSU field hockey, and the MSU women's basketball team.
"I'm going to Carolina in my mind"– James Taylor
Bri Neuhouser | News Editor | [email protected]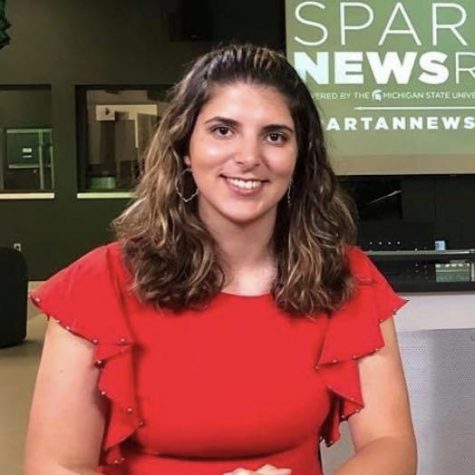 Connie Rahbany | News Producer – Exposure
Journalism
Connie Rahbany is a journalism major with a minor in broadcasting at Michigan State University. As the News Producer of Exposure, she schedules, interviews, edits and uploads a weekly podcast that features a group, organization or nonprofit in the area. 
"Life's a dance you learn as you go, sometimes you lead, sometimes you follow, don't worry about what you don't know …" – John Michael Montgomery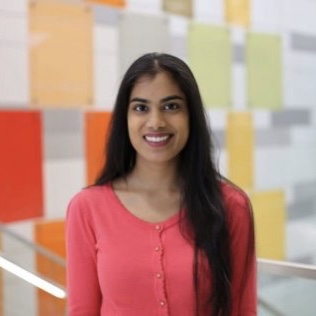 Chelsie Boodoo | News Producer – The Sci-Files
Biomedical Engineering
Chelsie is a Biomedical Engineering Ph.D. student at Michigan State University. She studies what happens to the extracellular matrix of cells after they have been stressed. She co-hosts "The Sci-Files" with Daniel Puentes. Together they explore the different topics that MSU students research on "The Sci-Files" at WDBM.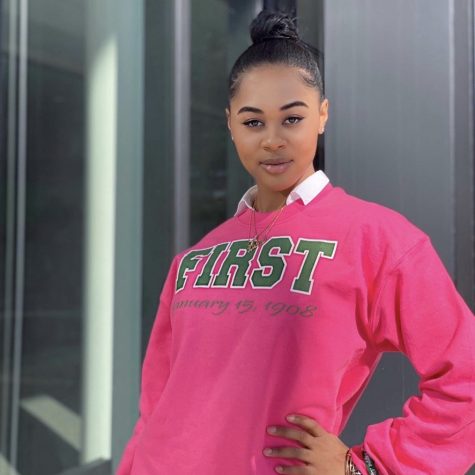 Lacie D Hudson | News Producer – The State
Journalism
Lacie D. Hudson is a senior majoring in Journalism with a concentration in Broadcast, her ultimate career goal is to be a transparent and authentic communicator specifically in the form of reporting. She strives to be a trusted source in her role as the News Producer and Host for The State. Lacie enjoys relaying local news to students, faculty, staff and more. Lacie appreciates the platform that The State provides her with. She takes pride in being a reliable source of information through The State's weekly podcasts and videos. Lacie hopes that The State will continue to grow in ways that will impact and inform its audience for the better!
"I dream it, I work hard, I grind til I own it." – Beyonce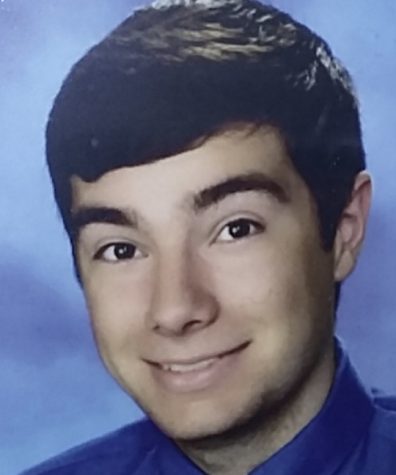 Nick Saba | News Producer – The Undercurrent 
Biosystems Engineering
Nick is a Junior studying Biosystems Engineering at Michigan State, and is a news producer at the Impact. He works with the news team to create audio and written material for the station, and focuses on the weekly news podcast The Undercurrent. He enjoys creating both serious, and oftentimes lighthearted pieces on East Lansing events and organizations. Satirical pieces are his favorite to create, but he knows the importance of real hard journalism and wants to learn how to make the best audio pieces possible.
"And if time's elimination – Then we got nothing to lose – Please repeat the message – It's the music that we choose" – Gorillaz 
Sports
Luke Sloan | Sports Director | [email protected]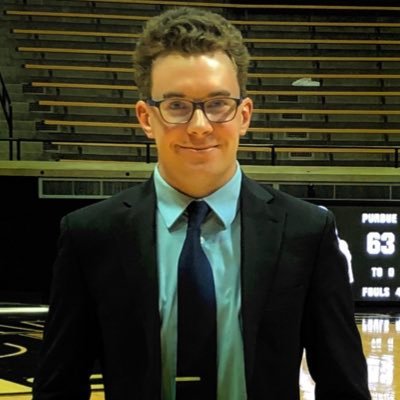 Journalism
Luke is a junior journalism major who currently serves as sports director for Impact 89FM. As sports director, Luke oversees the day-to-day operations of the sports department while covering a variety of sports across campus.
"I know you got mountains to climb but always stay humble and kind." – Tim McGraw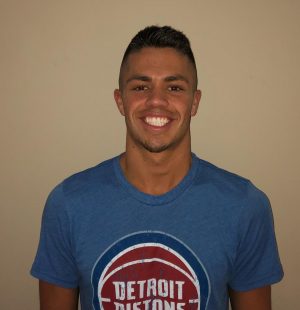 Trent Balley | Sports Editor | [email protected]
Journalism, Sports Media Minor
As sports editor, Trent edits the articles the sports team produces. He is a very passionate Detroit Sports fan and began volunteering at the Impact by co-hosting "The Motown Rundown" podcast. Trent also covers Men's Basketball and co-hosts the "Impact Izzone" podcast.
"This ain't no tall order, this is nothin' to me. Difficult takes a day, impossible takes a week." – JAY-Z

Eric Bach | Sports Broadcast Director | [email protected]
Journalism/Sports Journalism
Eric does play-by-play on MSU football, in addition to men's and women's basketball. He is a co-host of the Spartan Red Zone college football podcast, and appears on the Green & White report to discuss MSU football. He also critiques play-by-play for other volunteers and helps coordinate travel to events for the sports team.
You got to lose to know how to win." -Aerosmith
General Manager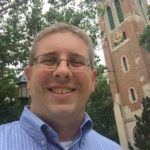 Jeremy Whiting | General Manager | [email protected]
Jeremy is the general manager of Impact 89FM | WDBM-FM, Michigan State University's campus radio station. As the only non-student employee of the Impact, he supports a staff of over 150 paid and volunteer student staff members on a daily basis. He works with the student leadership in forming the overall vision and direction of the station. Jeremy also ensures that the organization follows all FCC guidelines, supervises paid staff and manages the technical aspects of the operation.
"Don't need money, don't take fame, don't need no credit card to ride this train." -Huey Lewis & the News