We're excited to have such an outstanding staff for 2021-2022.
Read on to see who does what at Impact 89FM!
Executive Board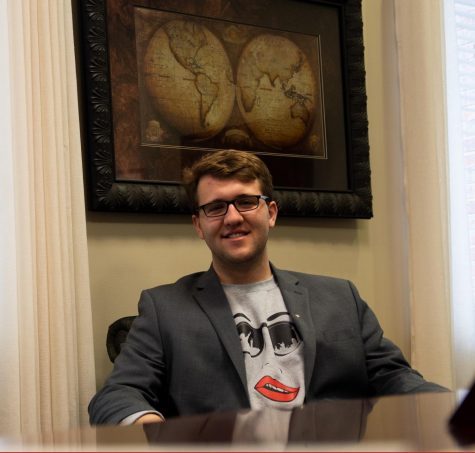 George McNeill | Station Manager | [email protected]
M.A. in Communication
George McNeill, a Masters student studying Communication, has been at WDBM since June of 2018. He currently works as the Station Manager, and previously served as the Operations Manager and Programming Assistant.  He prides himself on being the funniest person to have ever lived across time and space. George is an avid fan of all sorts of sound, specifically in the realms of funk, jazz, R&B and rock. Though his all-time favorites remain The Beatles and Talking Heads, he currently has a soft spot for the sounds of King Gizzard and the Lizard Wizard, Tyler, the Creator, and Mako Road. When not working at Impact 89FM, George works for Michigan State University as a Community Relations Coordinator and as a video contractor through his production company, Cool Duck Productions.
"Home is where I want to be / But I guess I'm already there" – Talking Heads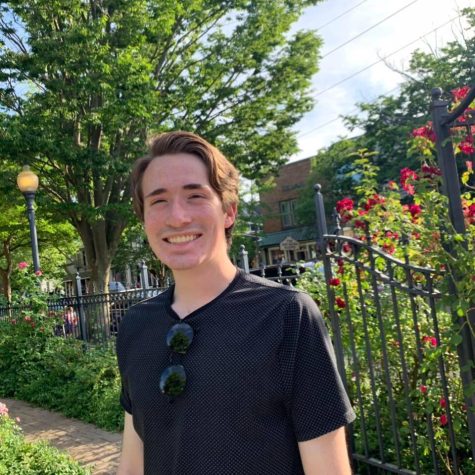 Brett Batten | Operations Manager | [email protected]
Marketing, Information Technology Minor
Brett is a senior at MSU studying marketing and information technology. As Operations Manager, his tasks include human resources, payroll, budgets, travel logistics, and other tasks that most people at the station find boring. Brett is a newer member of the Impact, starting his role in June 2021. He is also involved in music review and is a live DJ on Thursday mornings. He'd be happy to tell you about his internship at a helicopter company, it's one of the few cool things he's done with his life.
"Top of the mornin', top of the mornin', top of the mornin', top of the mornin', top of the mornin', top of the mornin', top of the mornin" – Kendrick Lamar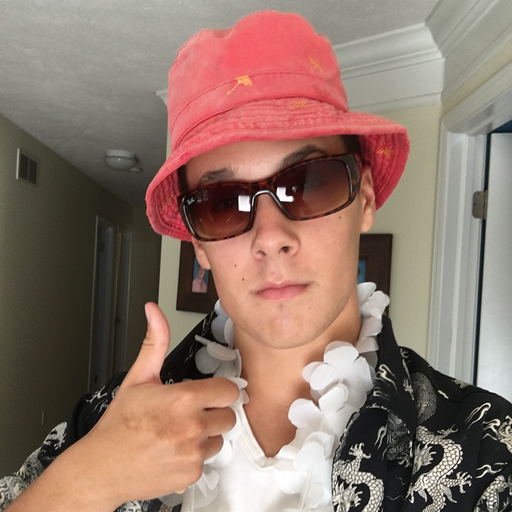 Noah Bosch | Marketing Director | [email protected]
Media & Information
Noah Bosch is a junior at Michigan State University studying media and information with a minor in fiction filmmaking. He has been volunteering at The Impact for roughly three years now. He started off in music review before movie to entertainment team, where he has had the great privilege of writing articles about his favorite music. He is excited to begin work with the impact and can't wait to see what next year brings for this incredible radio station.
"And I hang my boots to rest when I'm impressed so I triple knot them then I forgot them." -Aesop Rock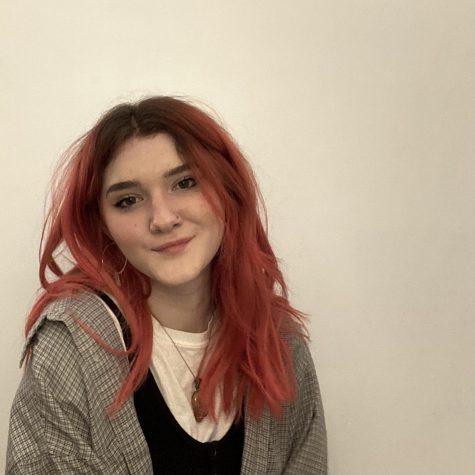 McKenna Lounds | Program Director | [email protected]
Apparel & Textile Design
Mckenna is studying Apparel and Textile Design here at Michigan State. As the Program Director, Mckenna helps select and schedule all of the content on our airwaves. She dyes her hair far too often to keep an accurate profile picture. Typically, she can be found listening to guilty pleasure music that makes her qualifications for this role seem questionable.
"Le ro lo le lo le" – Shakira

Delaney Rogers | News Director | [email protected]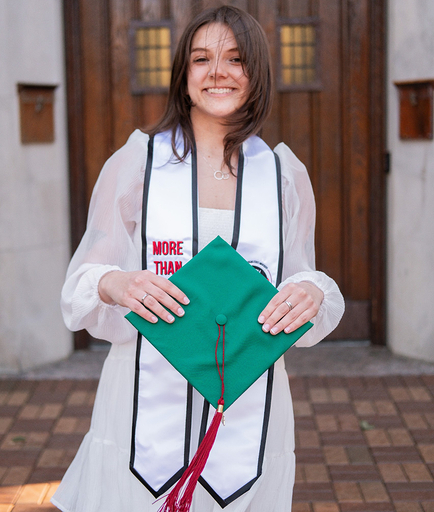 Broadcast Journalism
Hi Homies! I am the News Director at the Impact!:) I have a slight addition to both coffee and harry styles (no shame). I will most likely always be found outdoors hammocking or long boarding.
"Peace sign, getting by People / we'll be alright" – Hippo Campus
Luke Sloan | Sports Director | [email protected]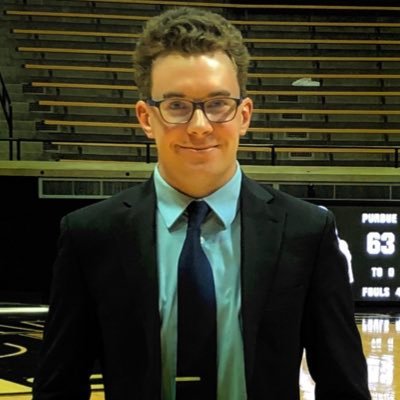 Journalism
Luke is a junior journalism major who currently serves as sports director for Impact 89FM. As sports director, Luke oversees the day-to-day operations of the sports department while covering a variety of sports across campus.
"I know you got mountains to climb but always stay humble and kind." – Tim McGraw
Directors and Editors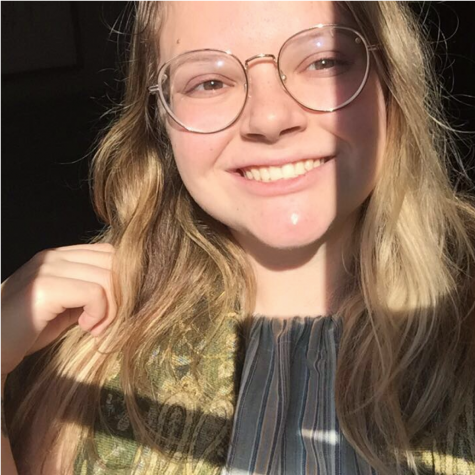 Sophie Elrick | Art Director and Host of Movie Night | [email protected]
Studio Art
Sophie Elrick is a junior at MSU majoring in Studio Art. She is a Graphic Designer at Impact 89FM, and she specializes in designing layouts and illustration. As a member of the Graphics Team, she works directly with the Art Director to create content such as promo posters, podcast art, magazines, and much more! When she isn't working as an artist, she's writing stand up material for her future comedy special.
"This is the beginning of the rest of your life" -RuPaul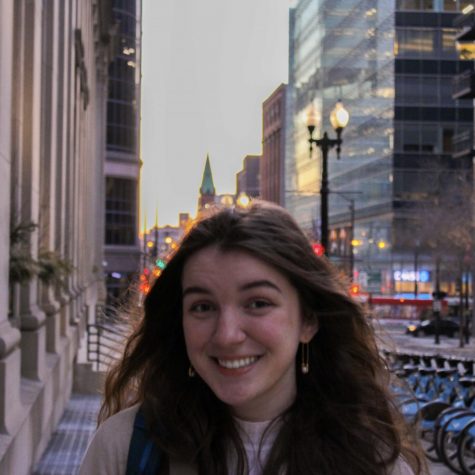 Sophie Scheuerle | Audio Production Director 
Media & Information
Sophie helps the Audio Team create PSAs and bumpers for airing in conjunction with the other Impact staff and volunteers. In her free time, she plays an unhealthy amount of Splatoon 2, drinks a concerning amount of chai tea, and writes and shoots films with her friends.
"Mr.Worldwide" – Pitbull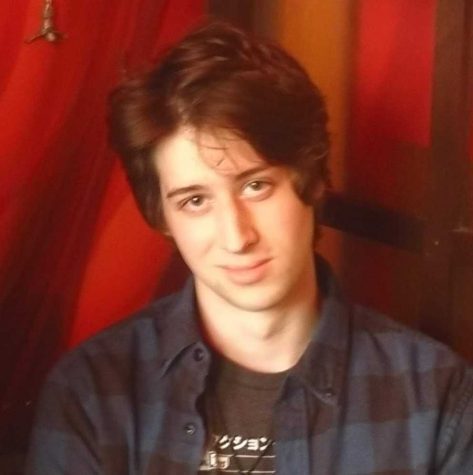 Kyle Davidson | Entertainment Editor | [email protected]
Journalism & Political Science
Kyle Davidson is an MSU Senior majoring in journalism and political science. He works as the station's entertainment editor, helping to provide you with the highest quality jams, mixtapes and playlists. When he's not editing articles or on assignment, you can find him jamming out in small venues across southeast Michigan. Some of Kyle's favorite artists include Deafheaven, Pom Pom Squad and King Gizzard and the Lizard Wizard.
"I've been trying to lay my head down, but I'm writing this at 3 a.m." – Mitski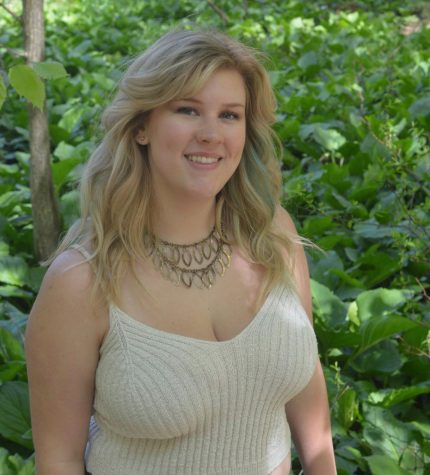 Abbi Wynsma | Live Music Director and Host of  The Basement| [email protected]
Media & Information
Abbi Wynsma (she/her/hers) is a senior at MSU studying Media and Information. As an audio engineer, it's her responsibility to help set up and mix musicians that perform for the station, along with other general audio tasks. In her free time you can find her hanging with her cat Lily.
"don't you know that only fools are satisfied?"- Billy Joel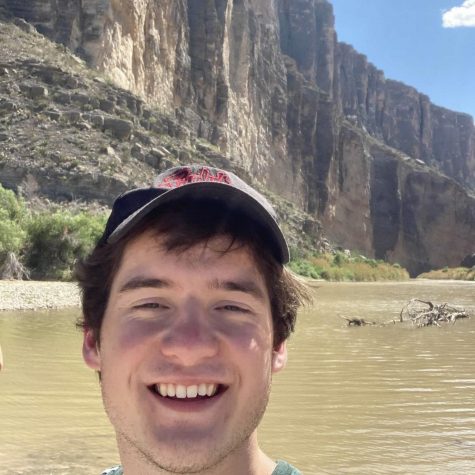 Mason Vore | Music Director | [email protected]
Social Relations & Policy
Mason is a third year Social Relations and Policy major at MSU. As music director, he gets to listen to an insane amount of music and help decide what sick new sounds will be played on the radio. In his spare time, he loves to try out different tea flavors, read, and yearn for making baking soda volcanoes.
"Meteor Shower at the Motel"- Big Thief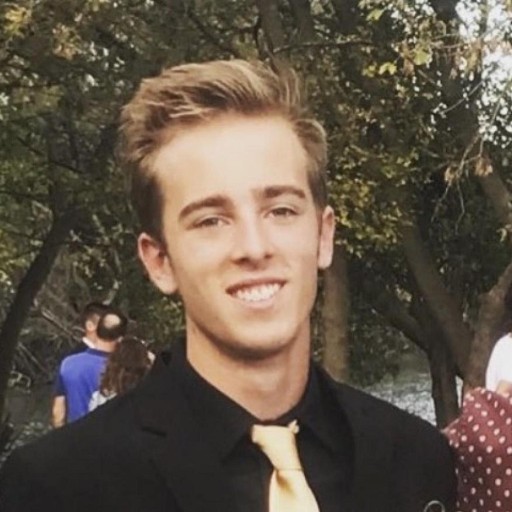 Liam Jackson | News Editor |[email protected]
Journalism
Liam is a junior studying journalism and media photography. After starting as a volunteer in the sports department, he has transitioned into the role of News Editor. His passion is in writing and reporting news and learning from all of these experiences.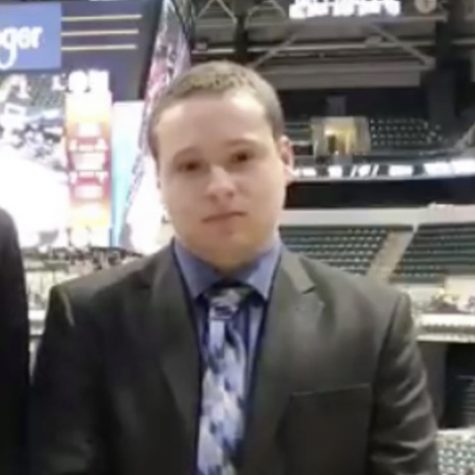 Nathan Stearns | Sports Broadcast Director | [email protected]
Journalism, Sports and Broadcast Journalism Minor
Nathan is a junior at MSU who is currently studying Journalism to go along with a double minor in Sports and Broadcast Journalism.  As the news director, Nathan edits and posts articles, podcasts, and other news-related content to the main website and on Twitter.  In the past, Nathan has served as the sports editorial assistant and as a beat reporter for MSU softball, MSU field hockey, and the MSU women's basketball team.
"I'm going to Carolina in my mind"– James Taylor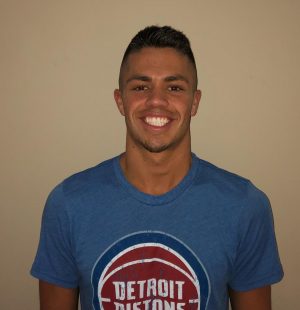 Trent Balley | Sports Editor and Co-Host of Thee Hourz o' Power| [email protected]
Journalism, Sports Media Minor
As sports editor, Trent edits the articles the sports team produces. He is a very passionate Detroit Sports fan and began volunteering at the Impact by co-hosting "The Motown Rundown" podcast. Trent also covers Men's Basketball and co-hosts the "Impact Izzone" podcast.
"This ain't no tall order, this is nothin' to me. Difficult takes a day, impossible takes a week." – JAY-Z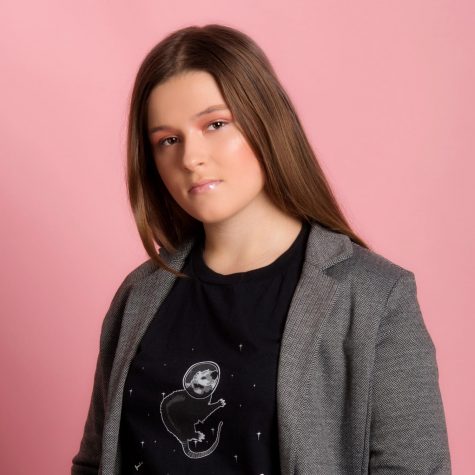 Paige Drob | Training Director | [email protected]
Elementary Education with a major in Integrated Science
As Training Director, Paige helps all of the new DJ's figure out how to move into a DJ position at Impact 89FM with the help of the Airstaff Coaches. In her free time Paige enjoys talking way too loud, reading, and jamming to the same 10 songs she has been listening to since 2015.
"If you don't swim, you'll drown. So don't move, honey"- 5 Seconds of Summer

George Pham | Visual Media Director and Host of Thee Hourz o' Power | [email protected]
Media & Information and English
George is a plucky boy from Grand Rapids that loves filming people doing things and reading about people doing things. George loves literature from the 19th century and past because it is, as he puts it, "very detailed yet succinct, like a freshly baked apple pie sprinkled with a little bit of stardust." Storytelling has been a part of his life since he was a child, he just didn't fully understand that until he grew up. He also DJ's on the side. Upon graduation he hopes to work in the film industry as a cinematographer.
"I have fallen in love with the sky" -Acid Bath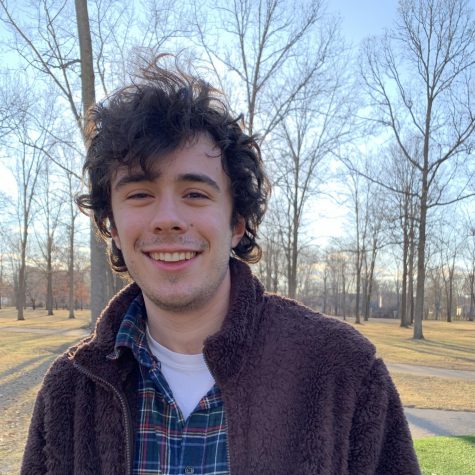 Michael Thistlethwaite | Website Director | [email protected]
Creative Advertising, Graphic Design Minor
Michael is a junior studying creative advertising, who joined the Impact as a volunteer on the Entertainment team in the fall of 2019. He now serves as the Website Director, moving stuff around, and creating pages like the one you're on right now! He still enjoys writing about his favorite artists for the E-Team, and voicing his opinions on music during "Hear Me Outs".
"Get more cheese than Doritos, Cheetos, or Fritos" – MF DOOM
Other Paid Positions
Matt Anikiej | Airstaff Coach and Host of The Vibe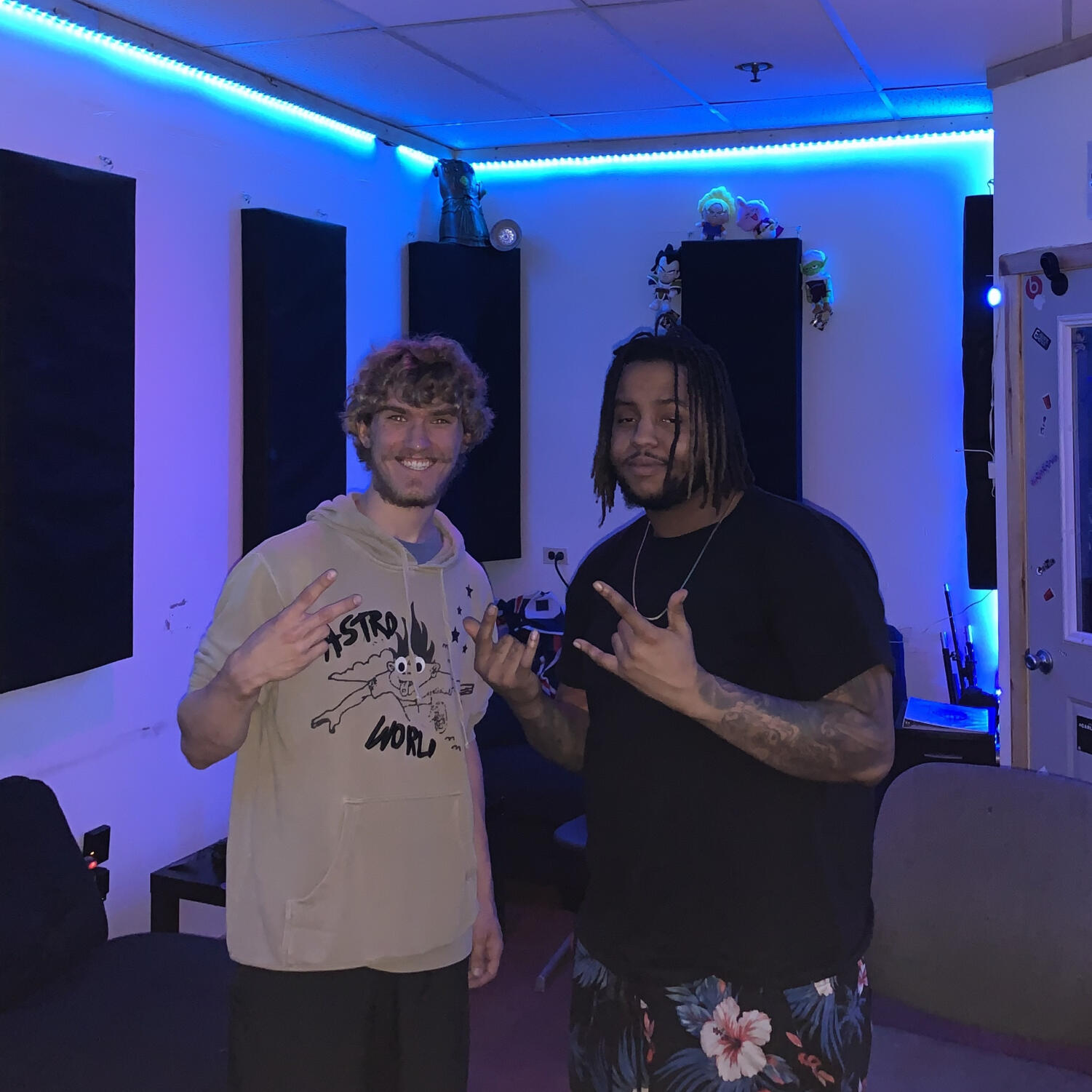 Computer Science
I'm the current host of The Vibe and an airstaff coach here at Impact. I love making music and being around music more than anything! I even had lyrical lemonade write an article about a song I produced (Only ME – ADot). I've also worked with other artists like El Hitta and 10k.Caash. Other than music I love sports. I've played hockey my whole life and I play club lacrosse here. However, I also really enjoy wrestling and basketball. In my free time, I spend too much time coding. So sometimes it feels like I'm just doing more school work, but I do make fun stuff like gameboy games.
"I can't hold no grudges, my hands is too busy catching blessings, yeah" – Freddie Gibbs
Jackson Gropp | Audio Engineer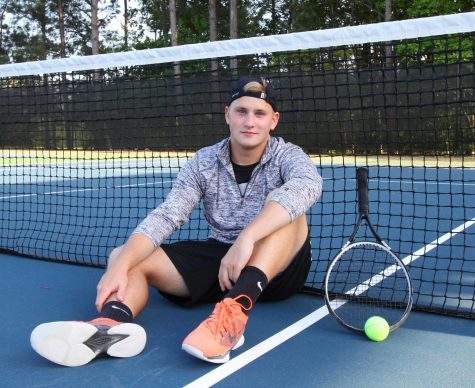 Media & Information
Jackson is a senior studying Media and Information. He's an audio engineer at the Impact which means he uses his ears sometimes and at other times his hands. Sometimes he uses them at the same time. A real multitasker, or so he thinks. Mic, record, mix, master, repeat. That's about the gist of it. Being from Georgia, he often complains about the coldness of Michigan, probably because he's "one of those guys who wears shorts in the middle of winter…" He also likes dogs.
"Bawitdaba da bang da bang diggy diggy diggy shake the boogie said up jump the boogie" – Kid Rock
Rowan Kaszubski | Audio Engineer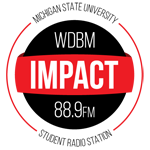 Media & Information
I'm a 3rd year majoring in communications with a focus in film and media. I'm an audio engineer for impact, meaning I make people sound pretty. When I'm not doing things for Impact, I'm usually playing RPG games (,Some of my favorite game series are Dragon Quest or Legend of Zelda), playing D&D with friends (I usually GM), or just listening to music.
"I know someone like you Hiding in the opposite Of everything about you Burning who you are away" – Odyssey Eurobeat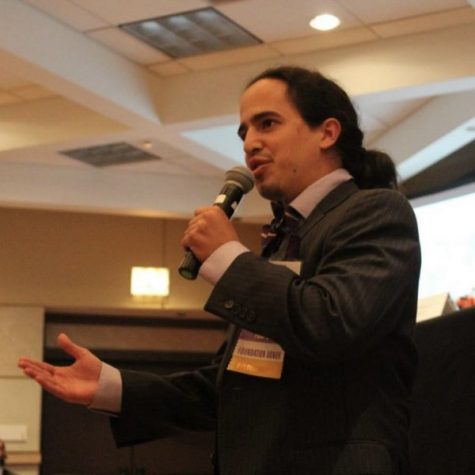 Danny Puentes | Diversity, Equity, and Inclusion Coordinator
Physics Ph.D.
Daniel serves as the Diversity, Equity and Inclusion (DEI) coordinator for the station. His role involves leading and working with the DEI committee to regularly evaluate the culture of the station and identify what changes can be made to make the station and the larger community an inclusive space. Daniel also works with his fiance, Chelsie Boodoo, hosting The Sci-Files, a show focused on sharing the work that student researchers are conducting at MSU.
"When there's loving in the air, don't fight it, just keep breathing" – Saint Motel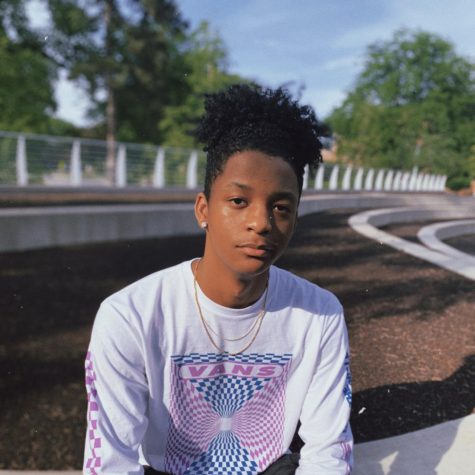 Isaiah Hall | Entertainment Editorial Assistant 
Journalism
Isaiah is a junior majoring in Journalism at Michigan State University. He works as an Entertainment Editorial Assistant. Isaiah works with the Entertainment Editor to edit and write content for the website. In his spare time, Isaiah likes to watch sports, listen to music, and play video games.
"It ain't about the money and notoriety. It's about the people and making a difference in society."- Logic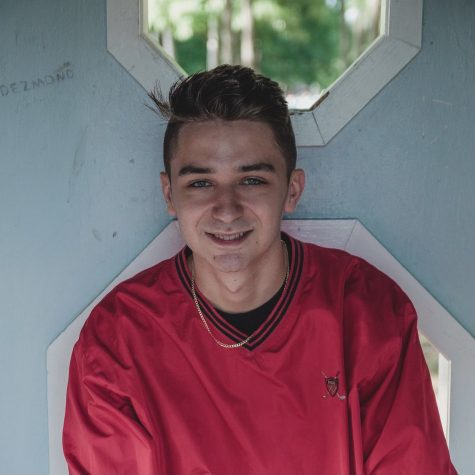 Dylan Grey | Graphic Designer 
Creative Advertising
Dylan is a junior studying Creative Advertising. His pronouns are he/him/his and this is his first year at the Impact. As a graphic designer, he works with other designers and the art directors to create media and content for the Impact. He is also the proud fish dad to George the goldfish.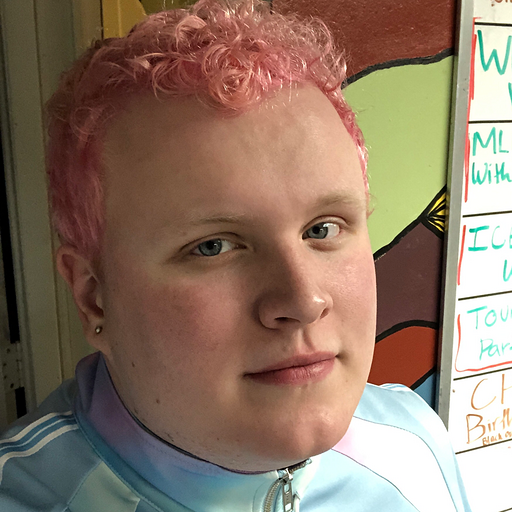 Luke Adams | Media Librarian and Host of Terminally Online
Social Relations & Policy/Comparative Cultures & Politics
Luke is a Social Relations & Policy/Comparative Cultures & Politics major with a Minor in LGBTQ studies. Luke currently works as a Media Librarian, but unfortunately also suffers from a lifelong case of music forum brainrot, something that he's been able to treat through Terminally Online, MSU's only Digital Pop specialty show. Outside of The Impact, Luke is a movie & literature buff, and resides in MSU's co-op network. Luke is obsessed with Y2K and hyperpop fashion but struggling to actually commit to this as a look.
"I hear you're buying a synthesizer and an arpeggiator and are throwing your laptop out the window because you want to make something real. You want to make a Yaz record. I hear that you and your band have sold your guitars and bought turntables. I hear that you and your band have sold your turntables and bought guitars. I hear that everybody you know is more relevant than everybody that I know." – LCD Soundsystem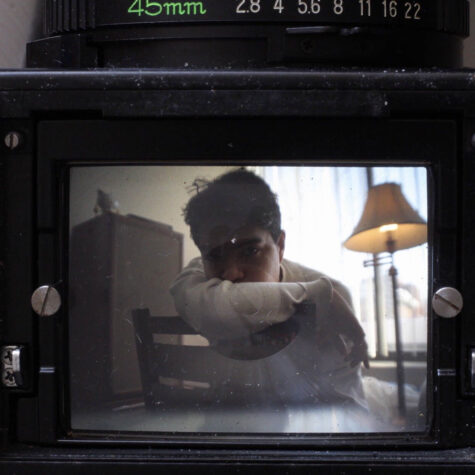 Matthew Cruz | Media Librarian 
Marketing
Matthew Cruz is a Junior studying Business & Studio Photography. He Joined the Entertainment Team in 2019 upon enrolling at MSU to express his love for obscure music to a wider audience. As Media Librarian, his responsibilities are to sift through and add new tunes to the Impact catalogue. When he's not procrastinating or devoting himself to Impact, you might be able to find him at Flat Black & Circular, shooting film photography, thrifting, figuring out how to run a tape label, or playing the Nintendo GameCube!
"BlowblowblowblowblowblowblowblowOHNOblowblowblowblowHOTHEAD" – MC Ride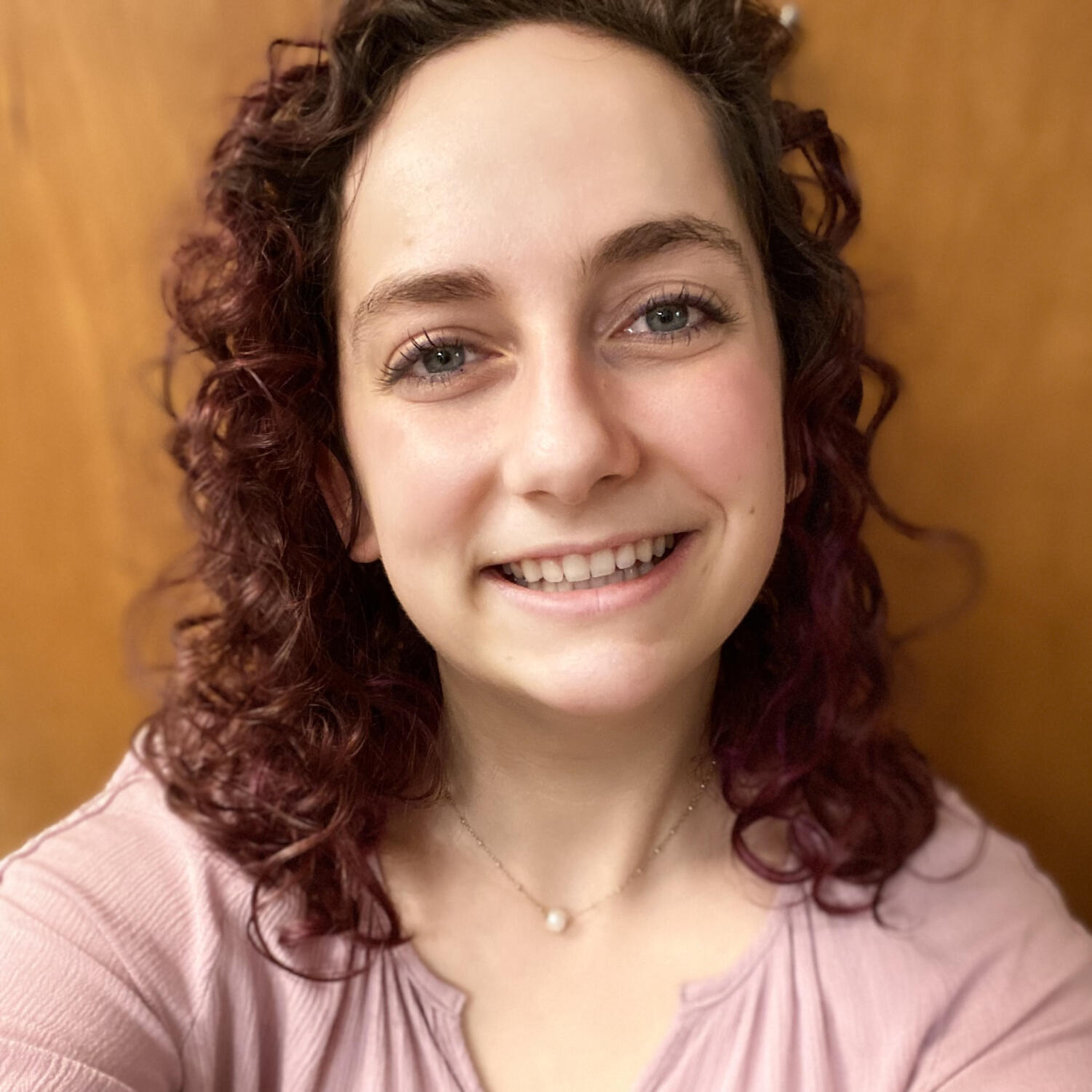 Sophia Franklin | Media Librarian 
Music Education, Secondary Math Education Minor
Sophia organizes and adds music to Impact's music library. In her spare time, she listens to music and has a small (very large) obsession with musicals and often entertains her roomates with in depth descriptions and analysis's of each of the songs in musicals she listens to. Some of her favorite musicals include Come From Away, The Last Five Years, and Ordinary Days. She also loves going for runs in the woods, but not at night because that's when the demagorgens will attack.
"The point is that things aren't beautiful all on their own, beautiful comes from reflection. Beautiful takes a person who makes a connection. You know what I mean? For beautiful to happen the beautiful has got to be seen." – Adam Gwon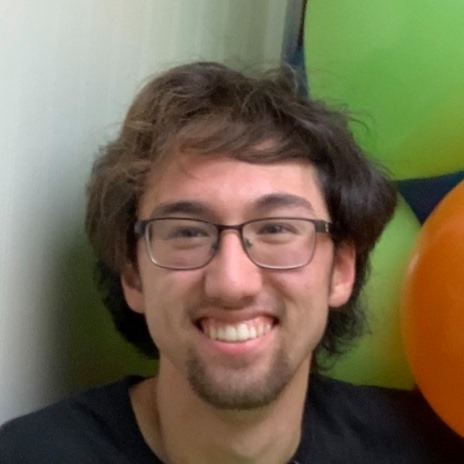 Donald Pinner | Media Librarian 
Statistics
Donnie is a senior studying Statistics at MSU. He organizes and adds music to the media library to be played on-air. In his free time he blows minds as the guitarist of Willard Sound Express.
"We've got more songs than a song convention" -Mclusky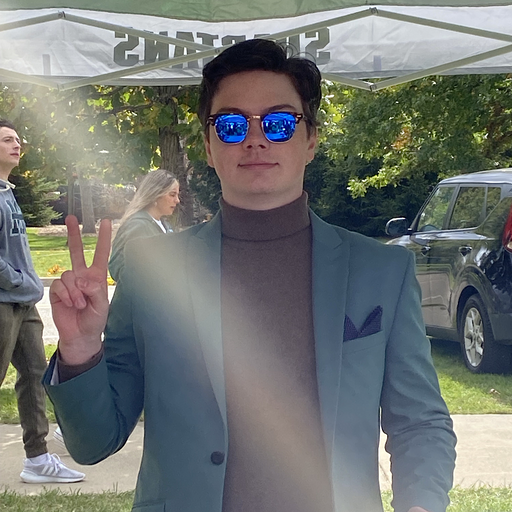 Zachary Slowik | News Editorial Assistant
Journalism
Zac is a junior journalism major with a focus in broadcasting. He serves as the news teams editorial assistant for impact 89 FM. He also works with the sports department covering Men's ice Hockey at Michigan State.
"Let's go to the mall!" – Robin Sparkles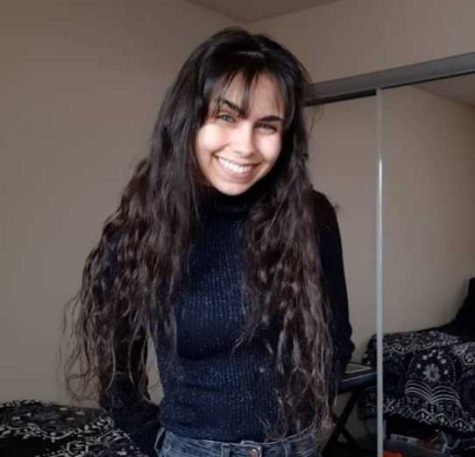 Kat Keely | Photo Coordinator | [email protected]
Media & Information and Journalism
Kat works as the Photo Coordinator for the Visual Media Team. She takes behind-the-scenes photos for out-studio performances, music videos, and helps run Impact's Instagram story. She has gotten the chance to direct and produce music videos through the station. Kat has also gotten the opportunity to do concert photography for music artists including Neon Trees and TLC. She enjoys writing articles for the Entertainment Team and Music Review Team when she can too. Kat is a dual student studying to get her bachelor's in Media & Information with a concentration in Film & Media Production and studying to get her master's in Journalism. She loves working for Impact and looks forward to working on more creative projects in the future.
"I'm beautiful in my way, cuz God makes no mistakes. I'm on the right track, baby I was Born This Way." – Lady Gaga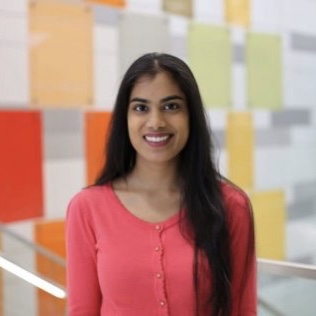 Chelsie Boodoo | News Producer – The Sci-Files
Biomedical Engineering
Chelsie is a Biomedical Engineering Ph.D. student at Michigan State University. She studies what happens to the extracellular matrix of cells after they have been stressed. She co-hosts "The Sci-Files" with Daniel Puentes. Together they explore the different topics that MSU students research on "The Sci-Files" at WDBM.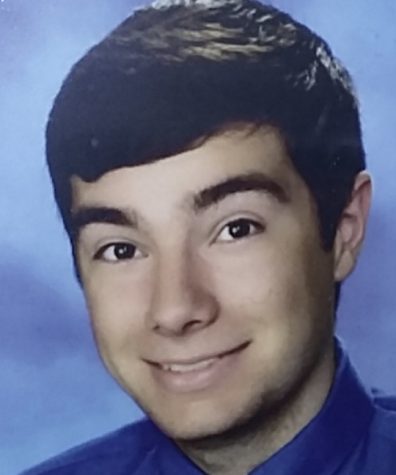 Nick Saba | News Producer – The Undercurrent 
Biosystems Engineering
Nick is a Junior studying Biosystems Engineering at Michigan State, and is a news producer at the Impact. He works with the news team to create audio and written material for the station, and focuses on the weekly news podcast The Undercurrent. He enjoys creating both serious, and oftentimes lighthearted pieces on East Lansing events and organizations. Satirical pieces are his favorite to create, but he knows the importance of real hard journalism and wants to learn how to make the best audio pieces possible.
"And if time's elimination – Then we got nothing to lose – Please repeat the message – It's the music that we choose" – Gorillaz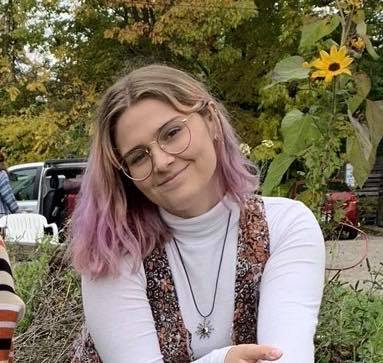 Gia Haddock | Programming Assistant and Co-Host of The Basement | [email protected]
Fisheries and Wildlife
Gia is a senior Fisheries and Wildlife major who loves salamanders and being the Basement co-host. This role allows her to listen to the sweet tunes of bands from all over Michigan and potentially bring them in for a live studio session. Lots of emails, lots of awkward exchanges with artists before interviews, lots of live music, and lots of great conversations. She loves this job. 
"But I keep on dancing to throw em off" – Tyler the Creator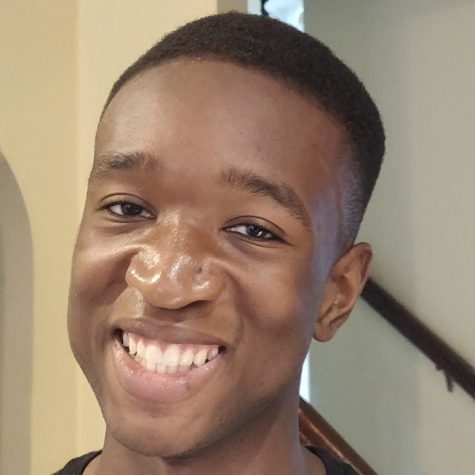 Ethan Youngblood | Promotions Coordinator | [email protected]
Advertising Management
Ethan is a junior studying advertisement management with a focus in psychology. As Promotions Coordinator he stays in touch with promoters and gets concert tickets to give away as prizes on the air, or for members to promote the station at these concerts. His hobbies include video games, quoting popular movies and TV shows, and putting on imaginary concerts when he's alone in the car.
"Climb the mountain (what mountain?), swim the sea (what sea?), see what I mean? No!"- Portrait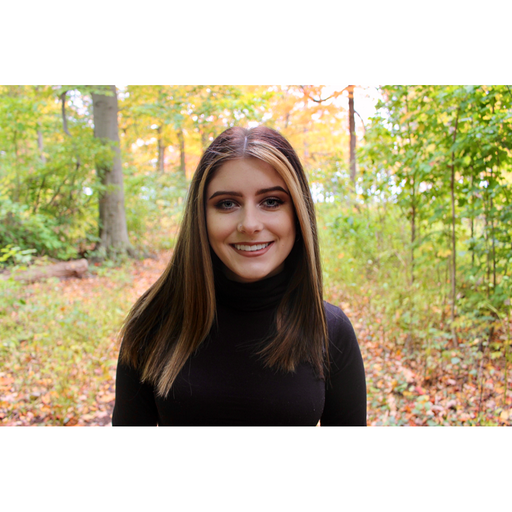 Haley Allgeyer | Host of  The Afterglow
Anthropology and Political Science/Prelaw
Haley is a senior studying Political Science and Anthropology at Michigan State. She is starting as the new Host of "The Afterglow."
"I wish you well." – alt-J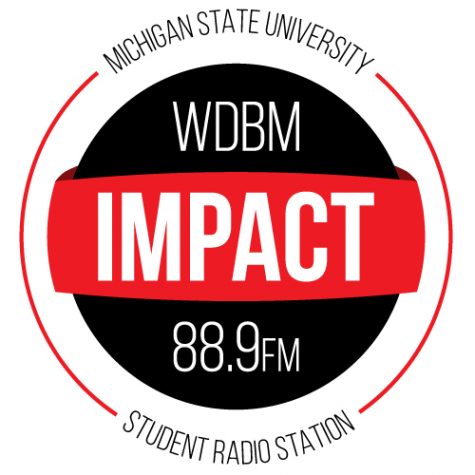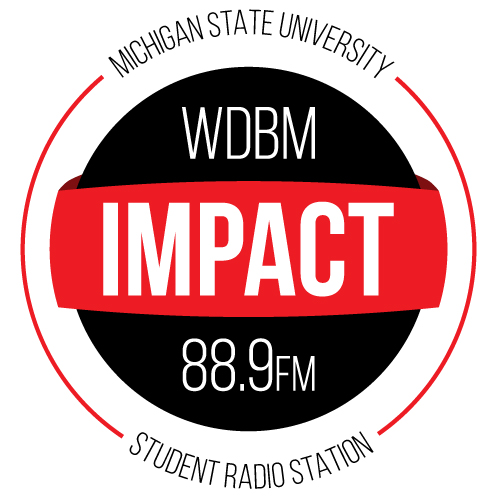 Zach Sneed | Host of  The Progressive Torch & Twang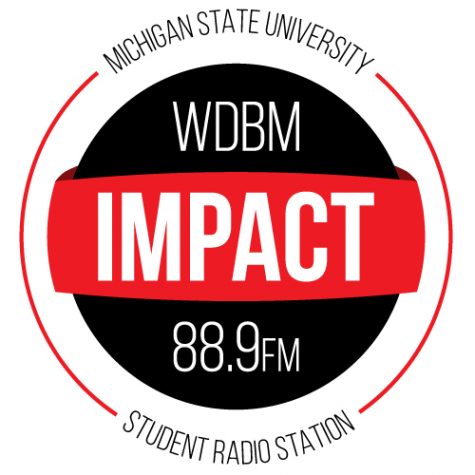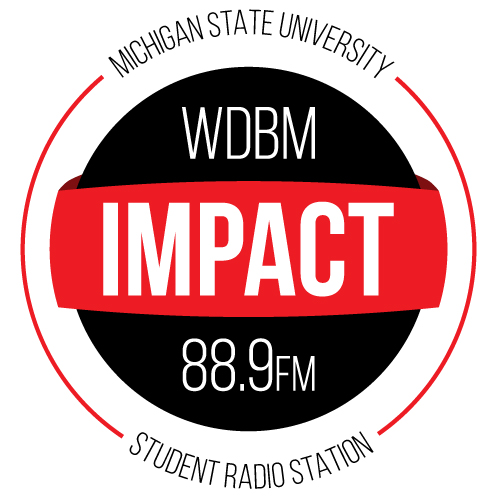 Emily Schnettler | Host of Pity Party 
Human Biology and Criminal Justice
Emily is the host of the specialty show Pity Party. In my free time I love going to concerts and collecting shiny rocks.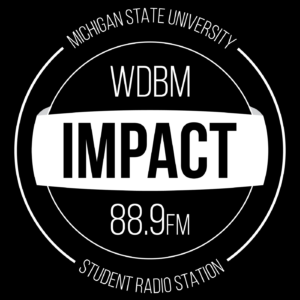 Haley Speed | Host of Flashback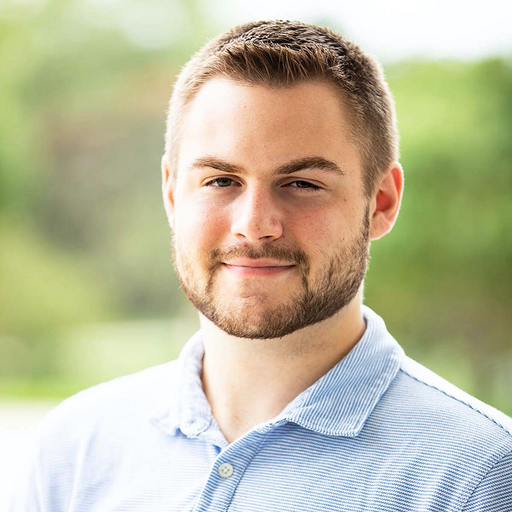 Aidan Champion | Sports Editorial Assistant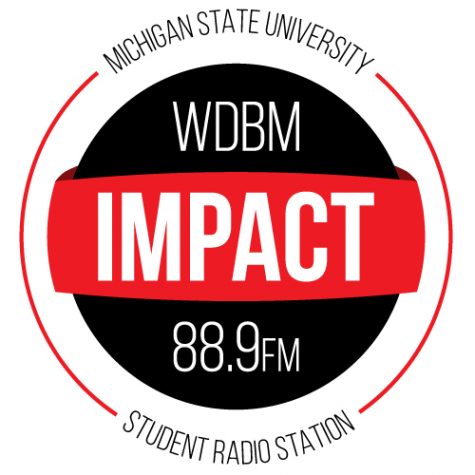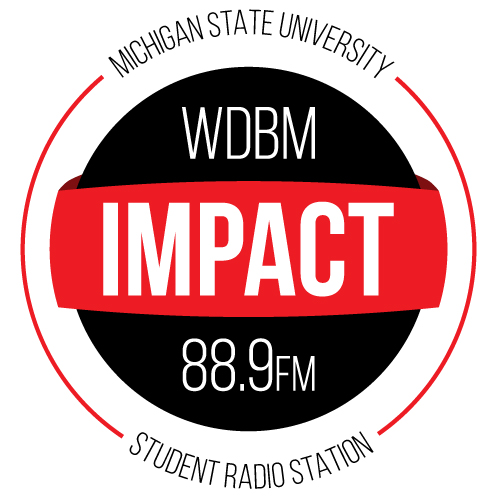 Brendan Schabath | Sports Editorial Assistant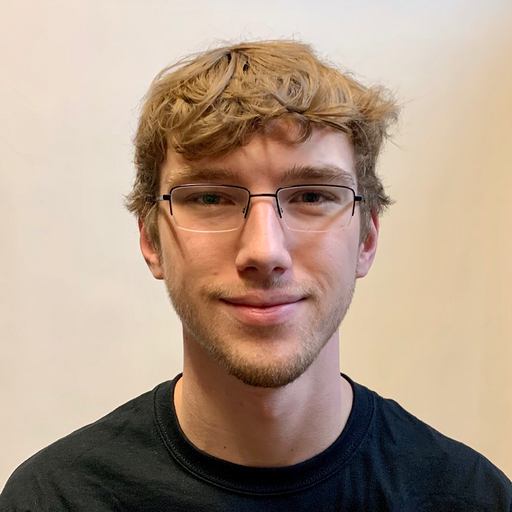 Ethan Richert | Technology Specialist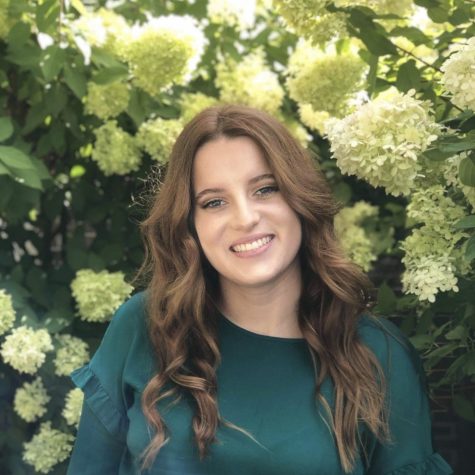 Sarah Kutchinski | Video Coordinator
Media & Information
Sarah Kutchinski (she/her/hers) is a junior this year, majoring in Media & Information and Film Studies. Sarah first joined the Impact her sophomore year as a volunteer for both the Video and Audio Team. As Video Coordinator, Sarah plans and creates the Impact's visual content. In her time outside of the Impact, Sarah is a producer for MSU Telecasters and frequently rewatches the show Fleabag.
"I wanna be in my own movie" -Weyes Blood
General Manager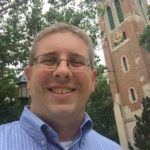 Jeremy Whiting | General Manager | [email protected]
Jeremy is the general manager of Impact 89FM | WDBM-FM, Michigan State University's campus radio station. As the only non-student employee of the Impact, he supports a staff of over 150 paid and volunteer student staff members on a daily basis. He works with the student leadership in forming the overall vision and direction of the station. Jeremy also ensures that the organization follows all FCC guidelines, supervises paid staff and manages the technical aspects of the operation.
"Don't need money, don't take fame, don't need no credit card to ride this train." -Huey Lewis & the News
Radio Board
Jordan Polk – Vice President for Finance & Operations, The Associated Students of Michigan State University
Alyssa Logan – Treasurer, Council of Graduate Students
Representative – Residence Halls Association
Quintin Bell – At-Large Student Representative
Dr. Geri Alumit Zeldes – Professor, School of Journalism
Juan Flores-Soto – Coordinator, Office of Cultural and Academic Transitions
Caleb Gordon – News & Program Director, WPHM Port Huron
Emily Fox – Senior Arts and Public Affairs Producer, KEXP Seattle
Jeremy Whiting – General Manager, Impact 89FM | WDBM-FM (ex-officio)
Amber Kienutske – Station Manager, Impact 89FM | WDBM-FM (ex-officio)
Dr. Allyn Shaw – Assistant Vice President for Student Affairs and Services (ex-officio)