We're excited to have such an outstanding staff for 2019-2020.
Read on to see who does what at Impact 89FM!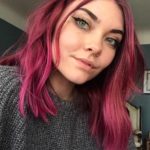 Olivia Mitchell | Station Manager | manager@impact89fm.org
Creative Advertising & Psychology
Alongside the GM, Olivia oversees the directors, paid staff, and volunteers to ensure success in station wide projects. She encourages collaboration between departments and helps directors uphold the station values and goals.
"I could be an astronaut if earth let go of me." -Youth Lagoon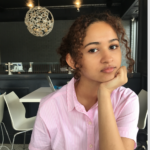 Sana Hakim | Operations Director | operations@impact89fm.org
Marketing
As the Operations Director, Sana works closely with the other leadership at the station to manage the director staff and financials. She has the opportunity to collaborate with numerous directors on station wide projects.
"Don't cut your tongue on my syllables, bet you need a syllabus to teach you how my vowels sound." -Jamila Woods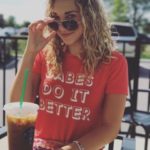 Amanda Poole | Volunteer Director | volunteers@impact89fm.org
Journalism Major and Public Relations Minor
Amanda helps all volunteers feel welcomed and heard throughout their whole experience at the Impact. She provides them with resources, connections, and contacts to get the most out of their experience.
"May your past be the sound of your feet upon the ground, carry on." -FUN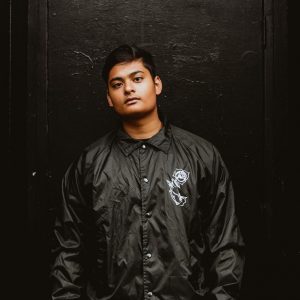 Ryan Malicsi | Office Manager | office@impact89fm.org
Economics and Leadership of Organizations Minor
As Office Manager, Ryan oversees the front desk staff, maintains the office, and collaborates with other directors to handle all the non-creative station needs. In his free time, Ryan enjoys playing guitar, bare knuckle boxing wild animals, and stealing from Wal-Mart.
"Scott became a ceiling fan, and I am soap." -Hot Mulligan

Alexa Stecewicz | Traffic Director | traffic@impact89fm.org
Marketing
As Traffic Director, Alexa gathers information to write live reads to put on the air. She also creates concert calendars based on Impact related artists. Alexa works with station management and the Social Media Director to promote events and MSU information daily.
"I can't keep track of all my socks" – Dominic Fike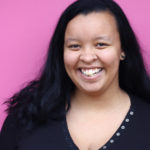 Amber Kienutske | Program Director | pd@impact89fm.org
Media and Information & Advertising
Amber helps to decide what music and content is played on the Impact, along with when. She builds the weekly schedule of music and helps in assisting and scheduling all DJs. When she's not at the Impact, she's usually at a pop punk show (yikes) or at the lib pretending to study.

"Rock the boat like a one-eyed pirate. Rick James, I got glitter on my eyelids." -BROCKHAMPTON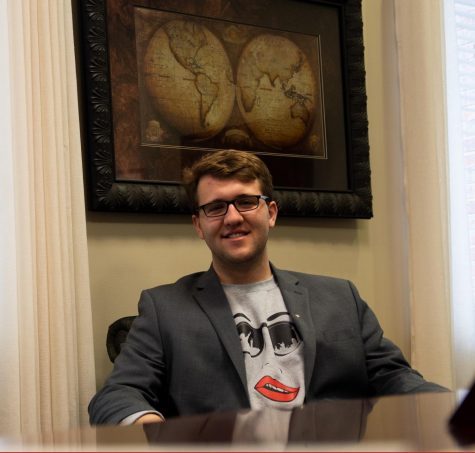 George McNeill | Assistant Program Director | pd@impact89fm.org
Media & Information and Communication
George is the least funniest person at Impact. He also helps the Program Director with implementing all content onto the airwaves. In his spare time, George works as an undergraduate researcher studying media psychology and is a producer with MSU Telecasters.

"Home is where I want to be / But I guess I'm already there" – Talking Heads
Camille Rogers | Training Director | training@impact89fm.org
Advertising Management
As Training Director, Camille oversees all the DJ coaches and the DJs. They strive to help every DJ find their own voice and grow. Camille enjoys red velvet cake, curating Spotify playlists, and crying over movies.
"Real Gs move in silence like lasagna." -Lil Wayne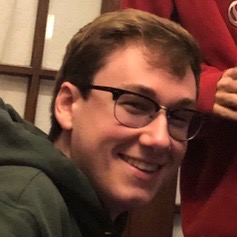 Josiah Leach | Managing Editor | editor@impact89fm.org
Journalism and Comparative Cultures & Politics
Josiah grew up in Commerce, Michigan and now lives in East Lansing. He is expecting to graduate in 2021. Some of his favorite artists include OutKast, MF DOOM, Kid Cudi, King Krule, Earl Sweatshirt, Kendrick Lamar and Pink Floyd.

Stephanie Stapert | Website Manager | web@impact89fm.org
Creative Advertising Major, Public Relations minor
Stephanie ensures all aspects of the Impact are online by fixing, designing and updating the website. She is also the host of Exposure and love to help out her coworkers when she can.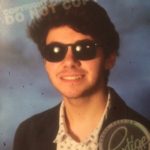 Jesse Taconelli | Music Director | music@impact89fm.org
Journalism
In an elevator pitch, Jesse works with programming to make the daytime airplay on the station sound awesome. That means he sorts through all of our music sources, keeps in touch with promoters, and stays up to date with releases and charting.
"I would go out tonight, but I haven't got a stitch to wear / This man said, 'It's gruesome that someone so handsome should care.'" -The Smiths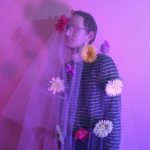 Greg McClure | Assistant Music Director | music@impact89fm.org  
English Major
Yo. Greg listens to music and takes phone calls. They are part of the process to get music on the airwaves. It's basically their job to be pretentious.
"I think you know the place we should meet. Don't worry if it's dark and I'm late." -Sonic Youth
Cole Tunningley | News Director | news@impact89fm.org
English
Cole works with the News Team to produce audio documentaries for The Undercurrent, our weekly storytelling podcast. He teaches new volunteers how to handle recording equipment, write their stories, and use audio editing software.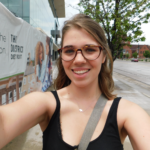 Sophie Sagan | News Director | assistant.news@impact89fm.org
Social Relations and Policy, Documentary Production Minor
Sophie works to create content for our weekly news and storytelling podcast "the Undercurrent" and helps volunteers learn the basics of audio journalism and storytelling.
"Coo coo ca choo Mrs.Robinson, Jesus loves you more than you will know. Oh oh oh." -Simon and Garfunkel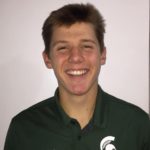 Joe Dandron | Sports Director | sports@impact89fm.org
Journalism
Joe communicates with volunteers and runs the Sports Team meetings. He covers women's basketball for the station and serves as another editor. He maintains a productive environment and teaches volunteers how to use the equipment at the station. He also is afraid of very large spiders.
"Do not take life too seriously. You will never get out of it alive." -Elbert Hubbard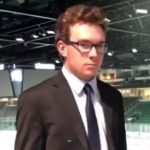 Luke Sloan | Sports Editor | sportseditor@impact89fm.org
Journalism
As Sports Editor, Luke refines the articles our volunteers produce on all the sports we cover across campus. He also assists with day-to-day functions of the sports team and covers the men's soccer team.
"I know you got mountains to climb but always stay humble and kind." -Tim McGraw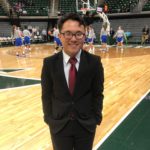 Hikaru Kudo | Sports Broadcast Director | sports@impact89fm.org
Journalism
As the Sports Broadcast Director, Hikaru is in charge of scheduling and managing all live and recorded play-by-play for all sporting events WDBM covers. Hikaru is also the Head Producer of "The Green and White Report" on Sundays from 11am to noon.
"The only thing we have to fear is fear itself." -Franklin D. Roosevelt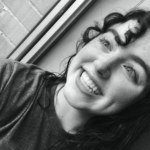 Olivia Long | Marketing Director | marketing@impact89fm.org 
Marketing and Graphic Design Minor
Olivia oversees the Marketing Department and holds weekly marketing meetings with the Promotions, Video, Events, Creative, Social Media, and Volunteer Directors.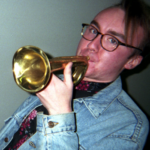 Andy Campbell | Promotions Director | promotions@impact89fm.org
Social Science Education Major (Secondary)
As Promotions Director, Andy is in charge of finding rockin' shows to promote on air. He is also responsible for bringing bands into the station for in-studio performances.
"I wanna know – Have you ever seen the rain?" -Creedence Clearwater Revival

Maddi Farrell | Events Director | events@impact89fm.org
Communications
As Events Director, Maddi is in charge of all the events in and out of the station, including our DJ services. She gets to organize exciting events such as station bonding and the Impact's involvement in events like Sparticipation.
"It's the only life you got, so you gotta live it big time" -Big Time Rush

Nicholas Cacevic | Social Media Director | socialmedia@impact89fm.org
Communications
As social media director, Nick creates and runs our social media accounts with the love and pizzazz that the Impact exudes.
"And it's an open door, end my of line of sight once more." – ODESZA

Maddie Chaffer | Creative Director | graphics@impact89fm.org
Graphic Design
Maddie is a graphic designer with a clean criminal record. Maddie is head of the graphic design team that creates social media graphics, Snapchat filters, flyers, Impact swag and more.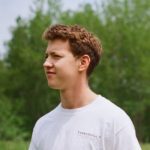 Conor Lynch | Engineering Director | engineer@impact89fm.org
Media & Information
Conor does fun audio stuff like put microphones in front of people and their instruments when they play their music songs. He also makes sure the Audio Team volunteers know how to do the same.
"And there ain't nothing like a friend who can tell you you're just pissing in the wind." -Neil Young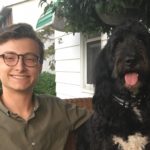 Max Murphy | Production Director | production@impact89fm.org
Media and Information
Max spends his time at the Impact throwing together promos, PSAs, and other on air material. He also provides a helping hand in running the Audio Team.
"I have never never kissed a car before." -T Rex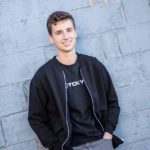 Andrew Herner | Video Director | video@impact89fm.org
Media and Information
As the Video Director, Andrew comes up with new video content for the Impact's website and social media. Some of the different types of videos include in-studio performances, live venue performances, short promotional pieces, and more. He also organizes video team meetings for our volunteers.
"England is my city." -Nick Crompton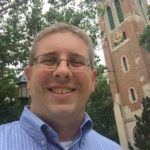 Jeremy Whiting | General Manager | gm@impact89fm.org
Jeremy is the only non-student employed at the Impact. He assists the student leadership in forming the overall vision and direction of the station. As general manager, Jeremy also ensures that the Impact follows all FCC guidelines, oversees the directors and paid staff and manages the technical aspects of the operation. He lives in Lansing with his wife, Amber, and three kids, Kate, Ryan and Anna.
"Don't need money, don't take fame, don't need no credit card to ride this train." -Huey Lewis & the News