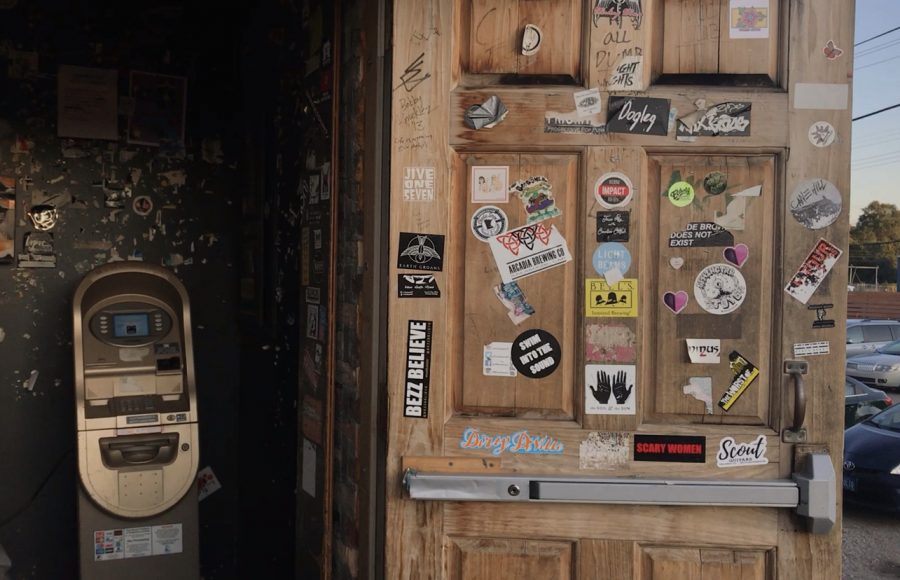 How Mac's Bar is navigating the COVID-19 shutdown
Independent venues advocate for bill to improve Coronavirus aid
July 27, 2020
In the backdrop of a pandemic, entertainment venues are struggling to find the revenue to sustain the industry that was expected to see remarkable growth in 2020.
Those most impacted by this loss are independent venues.
Losing "cultural hubs"
90% of independent venues are likely to close their doors permanently in a few months without federal funding, according to a survey conducted by the National Independent Venue Association, or NIVA.
NIVA addressed the senate and house committee in an open letter stating venues were the first businesses to close and will be the last to fully reopen due to complications adhering to COVID-19 guidelines within smaller limited capacity venues.
The letter detailed that if the shutdown lasts more than six months, and venues don't receive federal assistance, they are at risk for never opening again. The statement also noted reopening partially could yield a greater loss for the venues.
NIVA assembled in April at the onset of the coronavirus pandemic. Venues and promoters alike were experiencing little to no revenue and an inability to support their current staff.
What hurdles are local venues currently facing?
Scott Bell, proud talent buyer for the nationally recognized music venue Mac's Bar, became a NIVA member early on.
Mac's is a dive bar within Lansing Charter Township that unites the city of Lansing and East Lansing.
Mac's has maintained their reputation as a hotspot for Michigan State University students since the '70s.
Now, the space is enduring the pandemic as a product of love from a group of dedicated staff who, like so many others, found their purpose at Mac's.
Scouting, scheduling, and advertising talent is a system, by design, that hasn't stood up to the current moment we're all in.
While the future of the music industry is in question, Bell values worker and fan safety above all else.
"There is no incentive that the customers even feel comfortable showing up," Bell said.
The Reviving the Economy Sustainably Towards a Recovery in Twenty-Twenty, or RESTART Act, was introduced by Sens. Michael Bennet D-Colo. and Todd Young R-Ind., aiming to support businesses that were hit the hardest by COVID-19.
"While some small businesses are able to safely operate at lower capacity, for many independent music venues partial reopening just isn't an economically viable option," Bennet said in a press release.
According to NIVA, there are currently about 2,000 NIVA members from all 50 states seeking long term support to supplement what the current Paycheck Protection Program, or PPP, hasn't addressed
"NIVA is stepping into the fray to lobby for congress to say, 'hey, we need a bigger bridge," said Bell. "Everyone else needs help, but we're gonna need more because we have to safely reopen and that's gonna take longer."
Bell recalls a familiar feeling of uncertainty for Mac's during the historic 2008 financial crisis.
"I really think, especially from a Michigan standpoint," he said. "Surviving the 2008 recession is what really prepared everyone because, what we were going through, is now what the entire country has to face and we've already understood that for a long time … Michiganders are clearly resistant," said Bell, who has worked in the industry for the last seven years.
Still he remains hopeful.
How local venues are making up for lost revenue
Bell said Mac's has stayed financially viable through innovative ideas in an effort to keep money flowing.
Mac's has raised more than $3,000 to help provide support to the staff that was confronted with "a very scary gap" in the early stages of the pandemic around mid-March to April when the stimulus checks weren't quite "rolling in" yet.
Bell said it was great to see how fast the community came together in support and was pleasantly surprised that so many were able to give support.
At first, Sarah Dropsey, Mac's marketing director and Impact 89FM alumna, was surprised by the reach and outward support the venue received in such a short time.
Since Mac's halted hosting acts, she has focused solely on promoting merchandise and fundraising efforts through gofundme on social media.
null
When Dropsey's coworkers were out of a job she knew that other venues in the state were working together to regain support for their employees.
"I was very very surprised," said Dropsey. "I even donated to the gofundme myself because I felt weird asking people to donate without also showing solidarity, but we met (the fundraising goal) so fast."
"Lansing is such a special place," said Claire Postelli, assistant talent buyer for Mac's and Impact 89FM alumna.
Postelli said she was not surprised how quickly the music scene in Lansing helped them meet their fundraising goal.
"I was reaffirmed that the community cared and they want to make sure that people are being taken care of," said Postelli.
She, like many of her colleagues, have other jobs while working towards what she calls her, "passion job."
"I'm so thankful for my day job now because I didn't have to face unemployment like some other folks, and a lot of my friends in the music world had to face," Postelli said.
Having those difficult conversations with colleagues about social safety nets and their savings, was a way for Mac's staff to cope and start planning for their future.
"That's where we need to step in and start having those conversations," said Bell. "Let's plan this out together until the government starts sending us stimulus checks or lets walk you through unemployment. 'We can get this sorted.'"
Congress is expected to address an economic response to the PPP sometime between July 20 and Aug. 1, according to the Indianapolis Star.