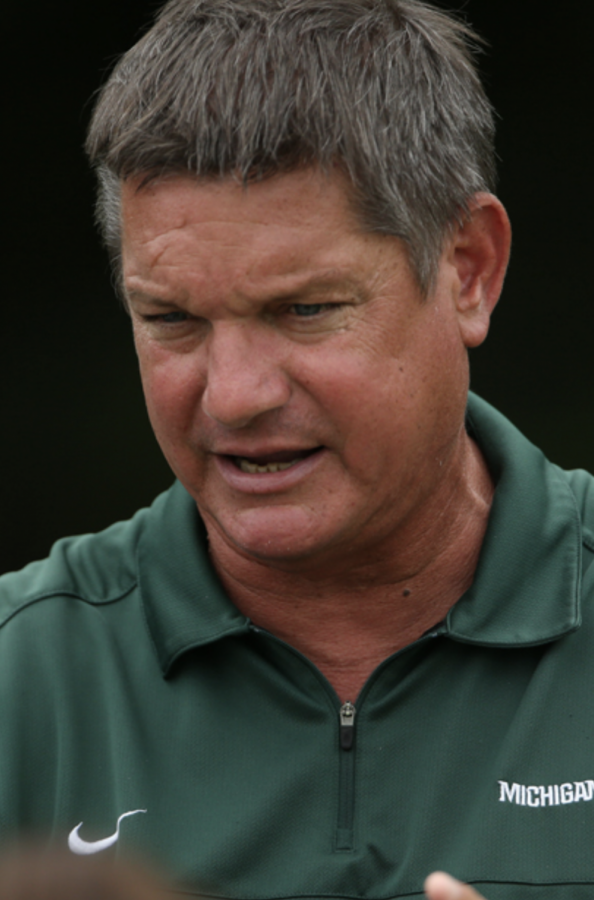 EAST LANSING— After completing his 30th season as the head coach of the Michigan State women's soccer team, Tom Saxton announced his retirement on Thursday. Saxton's associate head coach Tammy Farnum will serve as the interim coach, according to a press release.
As of 2021, Saxton was the longest-tenured women's soccer coach in the Big Ten conference. Before taking the job, Saxton graduated from MSU with a bachelor's degree in social science in 1983 and a master's degree in physical education and exercise science in 1991.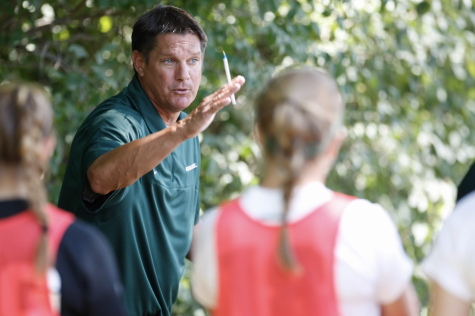 Prior to his arrival at MSU, Saxton was the head coach of the men's soccer team at Delta College (University Center, Michigan) as well as the head coach of the Flint Central High School girl's team for two seasons. 
"It has been an honor and privilege to serve Michigan State University, my alma mater, for the past 35 years," Saxton said. "I want to also thank my staff, longtime associate head coach Tammy Farnum, assistant coach Stacy DeLonge, current volunteer coach Madison Pollard, as well as all those who have served on our staff over the years. I deeply appreciate everyone's hard work, loyalty and support."
Saxton was appointed as the second head coach in the history of the women's soccer program at MSU on June 1, 1991.
After 30 seasons, Saxton's career record stands at 275-251-57. In the 2021 season, the women's team finished with a 1-9-1 record. 
"Spartan soccer truly is a family environment, and Tom's stability and continuity have played a large role in creating that culture," MSU Vice President and Athletic Director Bill Beekman said.  "It will certainly feel different next year without him on the sidelines, but we all wish Tom, his wife Sue, and the entire Saxton family happiness as he enters retirement."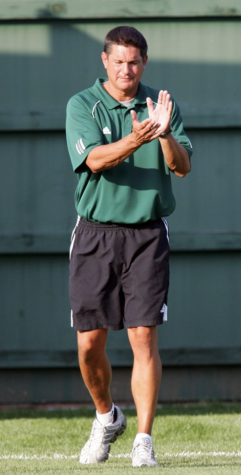 Saxton is a two-time Big Ten Conference Coach of the Year and is a member of the United Soccer Coaches College Ranking committees since 2010, serving as the Chair of the North Regional Ranking committee and the Big Ten representative to the national ranking committee. 
In 2008, Saxton delivered one of his best coaching jobs ever, as his team ended with an overall record of 14-7-3 and went all the way to the second round of the NCAA tournament.
Overall, Saxton led the Spartans to four NCAA tournament berths and 12 Big Ten tournament berths. He was also named the Big Ten Coach of the Year in 1994 and 2000.
"I am extremely proud of all their success academically, athletically and in our community," Saxton said. "I have indeed had the privilege to work with so many great young people. They have all truly enriched my life and for that, I am eternally grateful."