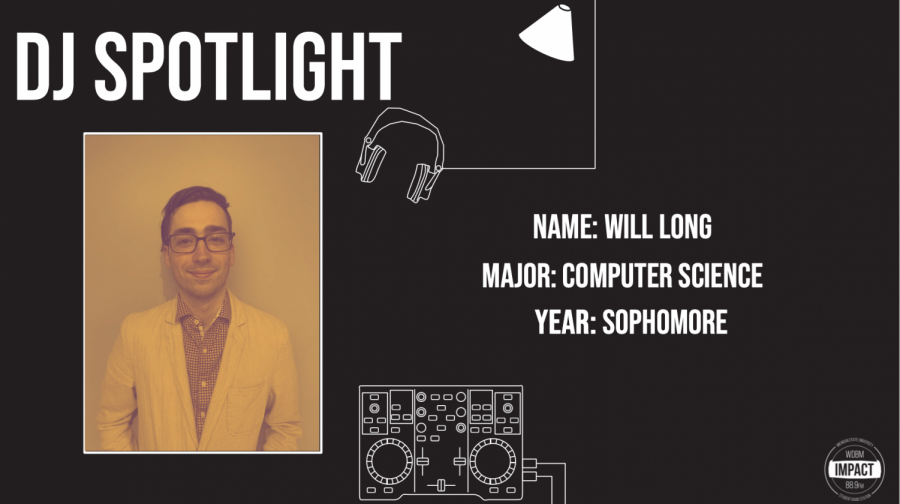 For this weeks DJ spotlight, get to know more about Will Long! He's a sophomore computer science major.
You can hear Will live on air from 12:00-2:00PM on Thursdays!
What's your role at the Impact? 
Live DJ and Audio Team Member
When did you join the Impact and become a DJ?
Fall of 2019
Where are you from?
Lansing, MI
What has been your best on air experience?
Flying in the smallest plane imaginable to San Diego
What's your zodiac sign?
Ssssssssnake
How do you think working in radio will affect your future career and life?
I think it's made me a lot more open and confident in speaking and talking with people, I think it will help me communicate with people for the rest of my life
What is your favorite album from 2020/2021?
Inner Song by Kelly Lee Owens
If you were on a deserted island, what would you bring and why?
An umbrella to keep me dry and the sun out of my eyes
What's a time you've laughed so hard you've cried?
When my friend was playing an adventure game and kept going in circles for 10 minutes before realizing
Favorite Vine quote?
Look at all these chickens
If you could have dinner with any famous celebrity, alive or dead, who would you pick?
J. Robert Oppenheimer
Favorite meme?
Bongo Cat
Favorite movie or TV show?
Redline
What is a hobby you started because of the COVID-19 pandemic?
Drawing