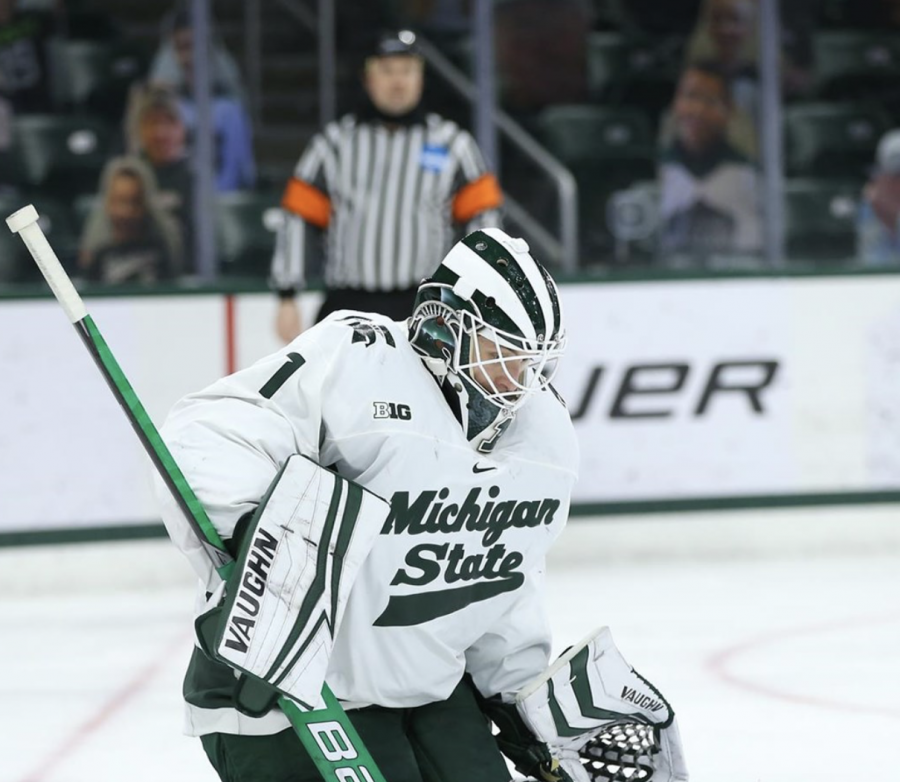 EAST LANSING — The Big Ten media and conference coaches named Michigan State goalie Drew DeRidder and defensemen Dennis Cesana as All-Big Ten honorable mentions on Tuesday as the pair have both been instrumental in leading the Spartans' charge on and off the ice. Between the two student-athletes, they hold seven Big Ten awards.
The pair both earned spots on the Big Ten All-Freshman Team at the conclusion of the 2018-19 season, and both have also been named to the Academic All-Big Ten team in the past. Cesana earned All-Big Ten Second Team honors his freshman year.
Michigan State is one of four schools to receive at least two Big Ten honorable mention recipients.
Cesana ended the season as the team leader in assists with 10, which was good for fifth among Big Ten defensemen. He also finished as the team's second-leading goal scorer with 12.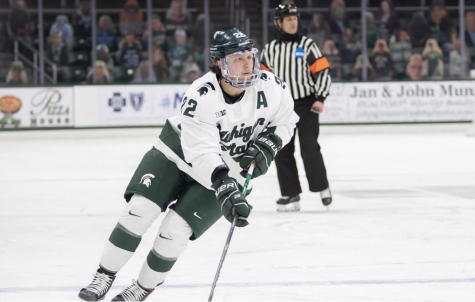 A key performance for Cesana included setting up forward Josh Nodler's game-winner with 37 seconds left in a shocking 3-2 win over rival No. 9 Michigan on Jan. 9 after dropping a 9-0 blowout to the Wolverines the previous night.
DeRidder excelled as one of the top Big Ten goaltenders; he led the league in both total saves with 723 and saves per game with over 30 a night. Deridder's 2.76 GAA and .923 save percentage were both a career-best and good for third in the league among goaltenders making at least 20 appearances.
The 2020-21 season also produced multiple career firsts for DeRidder, who earned his first shutout in a 30-save effort over Arizona State in a 2-0 win on Nov. 20 and again in a 28-save blanking of Ohio State on Jan. 24. DeRidder was also named the Big Ten First Star of the Week twice following an 89-save weekend series against Notre Dame on Dec 19-20.
The Spartans ended their season in a hotly-contested overtime loss to No. 2 Minnesota in the Big Ten Tournament quarterfinals. Cesana scored the Spartans' lone goal but could not put MSU over the edge. DeRidder did not see any game action, as freshman Pierce Charleson got the start.