MSU exits Indianapolis after exceeding Big Ten tournament expectations
INDIANAPOLIS — Just like that, Michigan State women's basketball's Big Ten tournament run ended on Friday when it lost a hard-fought contest to the Iowa Hawkeyes 87-72.
The Spartans were neck-and-neck with UI for the majority of the game, but the Hawkeyes came out in the second half with an intention to prove they were the rightful team to move on to the championship game. Big Ten Freshman of the Year Caitlin Clark led the way for UI, recording a double-double with 20 points and 11 assists.
Michigan State took advantage of its size early on, as senior forward Alisia Smith scored the Spartans' first seven points of the game. The baton was then handed off to junior guard Nia Clouden, who recorded the team's next seven points. 
Six Spartans scored in the first quarter, making for a tie game going into the second quarter.
A back-and-forth second quarter was a result of Spartan scoring from freshman Kendall Bostic and Clouden. Bostic had consecutive field goals in the quarter, while Clouden scored seven of her total 24 points. The Spartans were up one entering the second half.
The third quarter carried the closeness of the game that had been present for the first half, but a converted and-one from Hawkeye sophomore guard Gabbie Marshall gave UI a six-point lead. 
Sophomore guard Moira Joiner answered with a big triple to cut the deficit back down to three points. Clouden then scored on the next possession to make it a one-point game again. 
From that point on, Clark took over for the Hawkeyes, as she converted an and-one opportunity and drained a 3-pointer in the final seconds of the quarter to put UI up by seven.
Bostic was not ready to let the game get away from the Spartans. She hit a crucial 3-pointer and then scored again on the next offensive possession. She finished with 13 points. 
Bostic hopes to use the experience from this game going forward. 
"It's definitely something that I learned a lot from," Bostic said. "Obviously Iowa's a great team and it was a — like someone was saying earlier — a survive-and-advance situation, so playing under that kind of pressure and being able to help my team out the way I did — I just gotta keep that mentality going forward because everything else from now on is a survive-and-advance situation."
Then UI started its final push towards victory. Clark's scoring outburst continued into the fourth quarter when she knocked down back-to-back shots from beyond the arc as part of the Hawkeyes' 11-0 scoring run. 
After going scoreless in the first three quarters, MSU sophomore guard Alyza Winston made back-to-back buckets that were followed by another important 3-pointer made by Joiner. Her shot put the Spartans back to within single digits, but that would be the end to their attempt at a comeback.
MSU will await its next chapter, as the team will soon find out if it will be heading to Texas for the NCAA Tournament.
About the Writer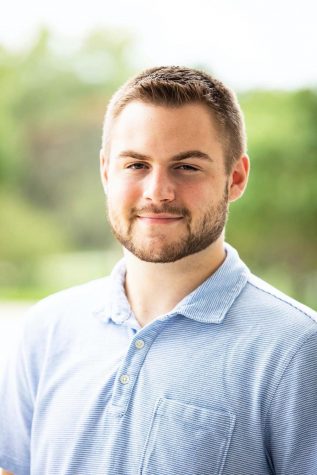 Aidan Champion, Sports Editorial Assistant
Aidan is a senior journalism major who serves as a football beat reporter for Impact 89FM. He has covered wrestling, women's basketball, men's basketball, football and baseball while at Michigan State.