Three takeaways from Michigan State's dramatic victory over Purdue
Owen Oszust, General Assignment Reporter
February 21, 2021
EAST LANSING — After a tough four-point loss to No. 11 Michigan on Tuesday, Michigan State headed back to the Breslin Center badly needing a win to keep its tournament hopes alive against a struggling Purdue team.
Michigan State played a game that shouldn't have been close, but had an extremely fun ending. Junior guard Tory Ozment hit the shot of her life for a buzzer-beater win with a final score of 76-73.
The first takeaway for Sunday's game was players like Alyza Winston and Alisia Smith really stepping up in a game that saw Nia Clouden struggle. Winston supplied 16 points and Smith had a team-leading 18 for Michigan State. 
If the Spartans want to win their last stretch of games to close out the season and get seeded in the tournament, it's going to have to be other players with Clouden getting big buckets.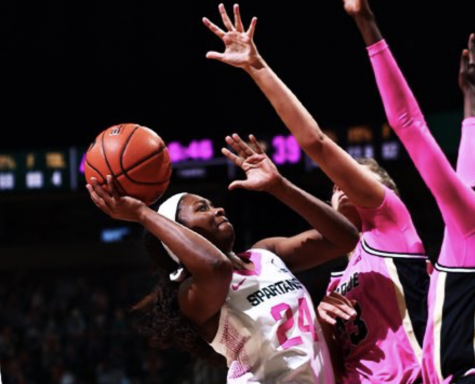 Another takeaway was Michigan State's performance on defense, which needs to be better. 
"We need to be able to do well on both sides of the ball, and we need to do better on defense," head coach Suzy Merchant said.
Purdue has only surpassed the 73 point mark four times in Big Ten play to this point. This is usually a team that struggles most of the time to put points on the scoreboard with consistency. Kayana Traylor had a strong performance with 31 points and Brooke Moore had 17 points for Purdue.
The Spartans can't have that same performance against the ranked teams or they won't be able to keep pace with high-scoring teams like Michigan and Ohio State. in the Big Ten tournament.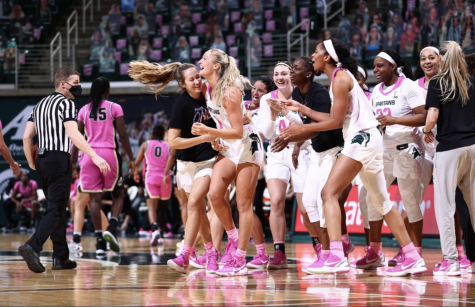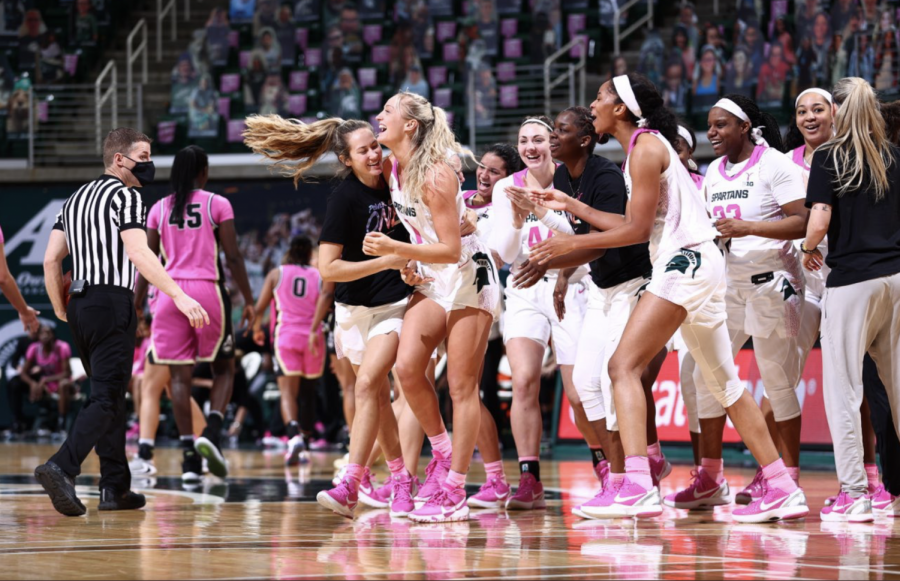 The biggest takeaway besides the ending for the Spartans were the turnovers that they allowed. The Spartans had 19 turnovers and allowed 22 points off of those turnovers. 
Michigan State ran a lot on the fast break and a lot of times it resulted in points. Sometimes the Spartans forced the issue on passes to the post that ended in turnovers. In the second half, they did a much better job with ball movement and getting good looks.
Michigan State needs to also get over the hump of their trend of playing poor second quarters. The Spartans got outscored 26-13 in the second quarter, when Purdue made four 3-pointers and made eight of its 16 shots from the field.
If Michigan State can improve its defensive performance, limit the turnovers and have players like Smith and Winston step up, they are a dangerous team.
Michigan State will be back in action Wednesday, as the Spartans take on Rutgers at home.
Follow Owen Oszust on Twitter @Owen_Oszust.