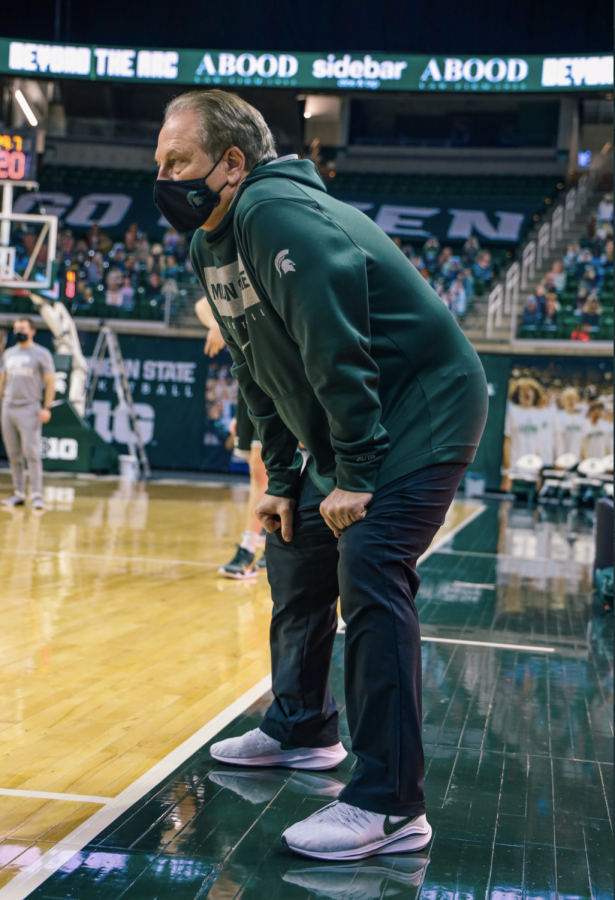 EAST LANSING— On Monday, the 2022 Michigan State men's basketball recruiting class took a significant hit with the decommitment of four-star center Enoch Boakye. 
The 17-year-old from Mississauga, Ontario, is ranked No. 32 out of all prospects in the 2022 class by 247Sports, and the No. 4 ranked center overall. Boakye committed quickly in the recruiting cycle as the Spartans initially only have one other commit in the class of 2022, albeit the number one ranked recruit, in small forward Emoni Bates. 
A factor to consider in Boakye's decommitment is that due to the eight forwards currently on the roster, more than two or three could remain on the roster at the time of Boakye's projected arrival, which could lead to less initial playing time than desired.  Center Mady Sissoko and forward Julius Marble are currently slated to be with the Spartans in 2022, and forwards Joey Hauser, Thomas Kithier and Marcus Bingham Jr. will also have eligibility due to the NCAA not counting the 2020-21 season towards a player's available eligibility. 
Boakye is the highest-rated center that the Spartans are currently targeting for the class of 2022; MSU is also targeting four-star Donovan Clingan from Bristol, Connecticut, as well as four star Kel'el Ware from North Little Rock, Arkansas. 
In addition to Michigan State, Boakye is fielding offers from Arizona, BYU, Denver, Houston, Oklahoma State, Texas A&M, Texas Tech, UCLA, Western Kentucky, Duke, and Kentucky. After decommitting from MSU,  Boakye revealed that USC, Arizona State, Washington State, and Gonzaga had reached out to him. 
While the Spartans may have lost Boakye's commitment for now, a mass exodus of forwards from East Lansing could mean the Spartans regain his commitment. Time will tell where the highly-rated prospect will land.