Album Review | El Dorado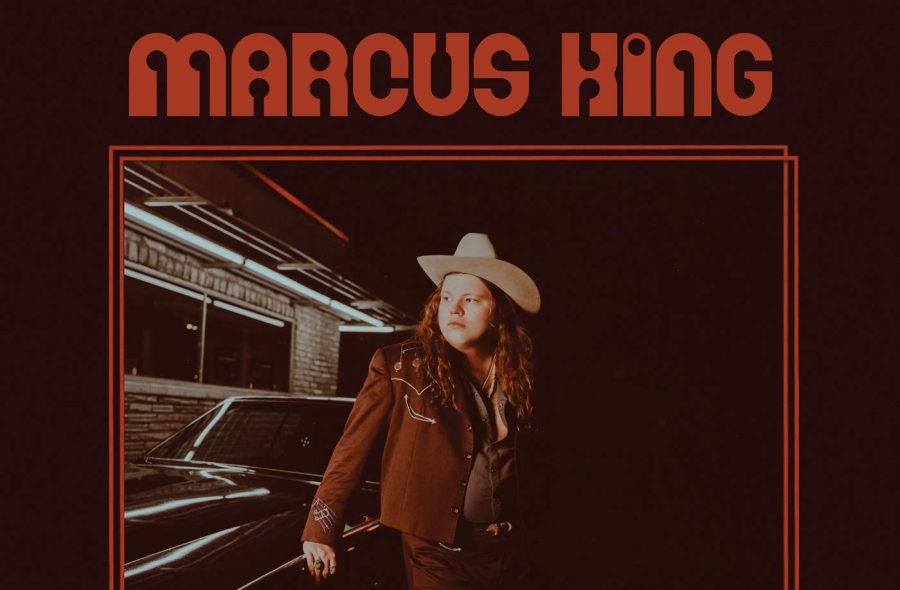 Let's face it—there's not a whole lot from 2020 that we can look back on fondly. Tours were cancelled, bands' studio times were drastically cutdown, and nothing but a cloud of uncertainty was left surrounding the future endeavors of our favorite artists. 
However, for one boy from Greenville, South Carolina,  2020 was a year that left a lot to be grateful for.
Released in the pre-pandemic January of this turbulent year, El Dorado was the debut solo album of the young country-blues rocker Marcus King. Bursting out of the burgeoning rock and roll scene cultivating in Nashville, King and his album have exploded to the forefront of the up-and-coming artist landscape, attracting high acclaim from listeners and artists across many generations and genres. Having spent the greater part of his adolescence gigging with his namesake group The Marcus King Band, King is now on the novel end of what appears to be a promising solo career, and has proven well-primed when it came to the making of his debut album. 
The Grammy-nominated El Dorado stands alone with its wide assortment of old-fashioned blues and soul. King expertly weaves a 12-track musical tapestry, complete with earth-quaking guitars and ornately-crafted lyrics. With tracks ranging from gritty roots-blues eruptions to twangy R&B soul numbers, El Dorado is the perfect manifestation of what it truly means to reside at a musical crossroads.
The album opens with the raw, largely acoustic "Young Man's Dream"—a seemingly semi-biographical ballad detailing the hopes and dreams of a young musician leaving home for a life on the road. Preceding the song's opening guitar-plucked chords, a deep, heavy breath prepares us, and perhaps even King himself, for an adventure from which there is no turning back. A climatic reverb-drenched guitar solo then  encapsulates a sense of nostalgia and reminiscence that perfectly sets the stage for the rest of the album. 
The super-charged blues hymn "The Well" follows, which immediately identifies King for the electrifying guitar virtuoso he is. With King's licks being the basis for much of the album, it's this one, along with later track "Say You Will,"  that especially showcases King's jaw-dropping ability to not only make the guitar talk, but to make it scream. 
Then there's the captivating "Wildflowers & Wine," with its oh-so-gripping R&B groove that pulls you back in time along to the enchanting sound of Marcus King's compelling, soulful rasp. Maybe it's the impeccably tasteful organ arrangement, or perhaps the beautiful, sentimental imagery in the lyrics, but something about this song will ensure that it ends up at the top of your music que, and will make you constantly want to reach over and play it again. 
Throughout El Dorado, King continually demonstrates many breathtaking soul numbers.  On tracks "Break" and "Love Song," he is aided by the hauntingly beautiful harmonies of his backing singers, while delivering masterfully thought-out lyrics laid in soul-touching melodies. It's songs such as these that make the album so refreshing and truly reminiscent of a different time. 
King's southern roots are not to be forgotten, with the Allman Brothers-esque "Sweet Mariona" and its hypnotic steel guitar draped heavily and lazily throughout the short love song. In the hillbilly-groove "Too Much Whiskey," a subtle nod is made to country music legend Willie Nelson with the opening lyrics:
"Too much of that ol' Whiskey River/
Leaves a young man feeling old/
That old love you still remember/
Cuts you deep down in your soul"
And then there's the delicacy of the heart-rending, falsetto-sung "Beautiful Stranger," a song that transports you back completely into the smoky, dimly-lit honky tonk barroom and places you on the stool directly next to King. 
Each track in El Dorado forms an elegantly interwoven musical masterpiece, composed with a sense of careless ease and dare-I-say laziness reminiscent of King's days in that hot Carolina sun. The fusion of King's widely-varied musical influences shine through in the making of the unique and fervently-welcomed body of work, meticulously placed in a track list that peels back in many layers, much the same as years. It is an unbelievably refreshing musical journey, that only pulls you in deeper the more you listen. 
In a world with a dire need for the next guitar heroes, Marcus King appears fit to step up to the plate and shoulder the load left by the many greats who came before him. In his debut solo album, we get a mere taste of the volatile licks and riffs inherent of King and his music, and are left only starving for more. If El Dorado does nothing else, it at the very least ensures that we know to look out for the name Marcus King for years to come.