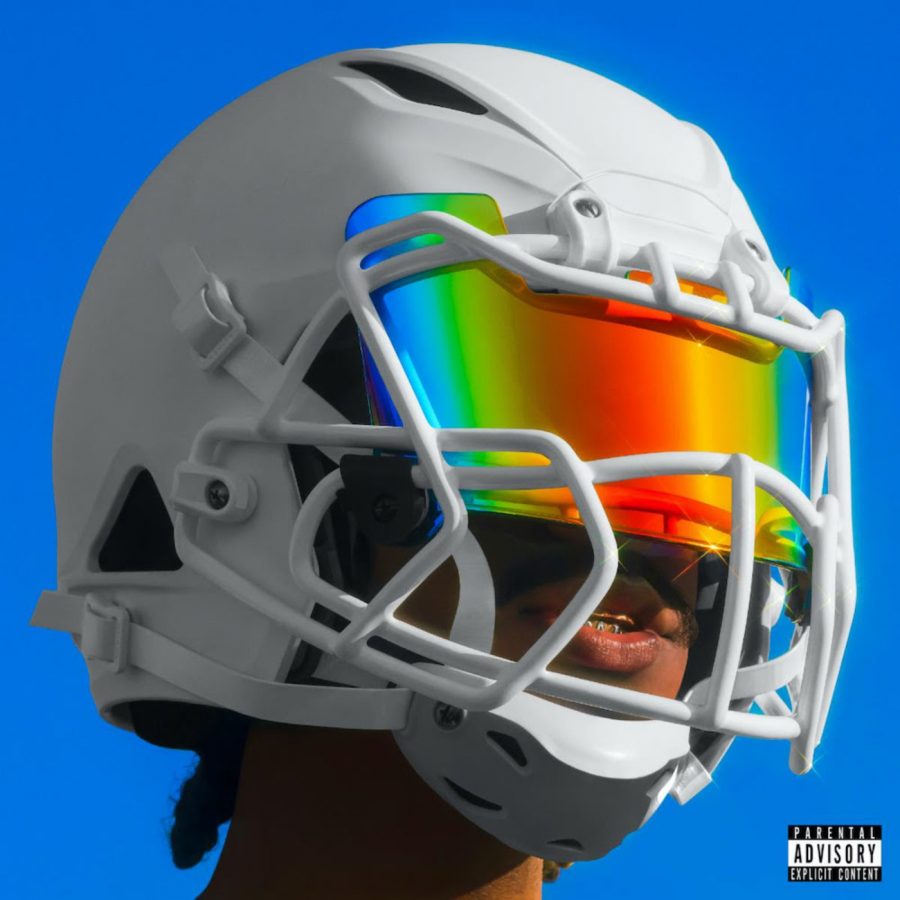 Freedom is a curious concept, especially during these times of restriction and quarantining. It can be hard these days to feel that sense of wanderlust and the fearful excitement of a world completely open to one's own undertaking. Jean Dawson's new album, Pixel Bath, encapsulates this nostalgic yearning for a freedom long forgotten with intoxicating charisma and irresistible energy that is sure to put a smile on even the most stubborn face. 
A shooting star forging his own musical path through the swathes of cookie cutter song-makers, Jean Dawson is an innovator to the highest degree, making himself nearly impossible to quantify and filter into any single genre. Jean puts his musical prowess and artistic risk-taking on full display on the second track, "Triple Double." 
It's a dewy-eyed reflection upon Jean's own strengths and weaknesses, featuring a contagious verse from the ever captivating A$AP Rocky. Despite this being their first collaboration together on a song, Jean has confirmed that he and Rocky have had a close friendship for some time now. 
Distant electric guitar strumming and glitching distorted synths welcome us to the electrifying track. A frantic barrage of drums cue a bouncing bass line as Jean enters into the mix accompanied by his own amped up ad-libs, stating: "I don't smoke menthol, got confetti in my lungs," which perhaps alludes to Jean feeling a constant state of elation, butterflies fluttering within him every time he speaks.
 Jean's ad libs stutter as they attempt to repeat his ecstatic self indulgence as he soars higher above the bass and drums, his confidence reaching new heights as he ascends into the nostalgia-inducing chorus: "I do better on my own." Jean's back-up vocals howl into the open air of a perfect summer's day as he returns to earth, remembering his own trials and tribulations: 
"It's hard to sleep when I don't dream,/
My eyes are red, staring at the street light."
The detached lamentations of A$AP Rocky dance around the sound scape, invoking the guitar chords that began our journey previously. Rocky's punchy bars echo like football stadium speakers into a warm arena of sonic energy as he revels in his friendship with Jean while flexing his designer apparel:
 "Parlay with Jean in the coupe, /
She can't name the name of my jeans and it's cool." 
Rocky matches Jeans boisterous and carefree energy as he closes out his verse with ambitious proclamations of his own self assessments: "That's how I feel, for real, yeah, boy don't get tilt, yeah." Cheerful acoustic strings create a cascading bridge for Jean to reemerge and once again steal the show, repeating once more: "I do better on my own." 
This is followed shortly by a rollercoaster ride through an animated guitar solo and invigorated drums that help create a fearless soundscape which invokes that devil-may-care feeling nestling in each of our souls. Jean's invincibility carries onward as the track comes to its glorious conclusion, assisted by Rocky once more:
 "Man of the year, girls in my ear,/
 diamonds and pearls in my hair, yeah."
"Triple double" reminds us in these troubling times that we can often be our own limiters, and that life is only as fun as we want to make it. Jean Dawson exudes a genuine and compelling charisma that is hard to come across in this day and age of fake personas and braggadocious facades. 
Though it is far from our reach, Jean's sonical conjuring of nostalgic summertime bliss brings back a sense of hope that may be lost upon us during these times of great isolation. It's a special kind of convivial energy that can make anyone feel like a winner, even when they are at their lowest. And if there was any time that this kind of go-getter attitude was needed most, it's now.