Joe Bachie, Cody White, Darrell Stewart Jr., Brian Lewerke, Mike Panasiuk and Raequan Williams waived during NFL's annual "cut day"
EAST LANSING- For hundreds of players in the NFL, cut day is a cruel reminder of how cutthroat of a business the NFL really is. Rookies and undrafted free agents aren't the only ones who often lose their jobs on this day; many notable veterans are also usually released for salary cap reasons during this arduous phase.
For Joe Bachie, Cody White, Brain Lewerke, Mike Panasiuk, Raequan Williams, and Darrell Stewart Jr., Saturday was cause for disappointment. Josiah Scott and Kenny Willekes, the only two Spartan draft picks this year, will start the season on active NFL rosters.  All five of the undrafted Spartans were released during the roster reduction phase. However, under a recent agreement, teams are allowed to keep 16 players on the practice squad instead of the previously allotted 10 players. Lewerke, White, Panasiuk, Williams, and Bachie all have solid chances of earning a position on a practice squad somewhere in the league.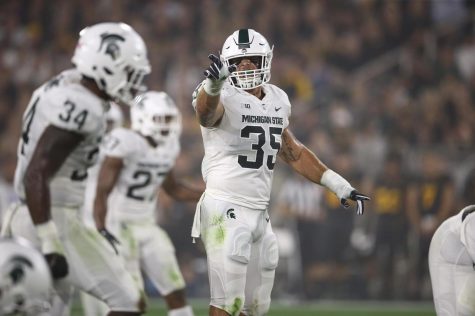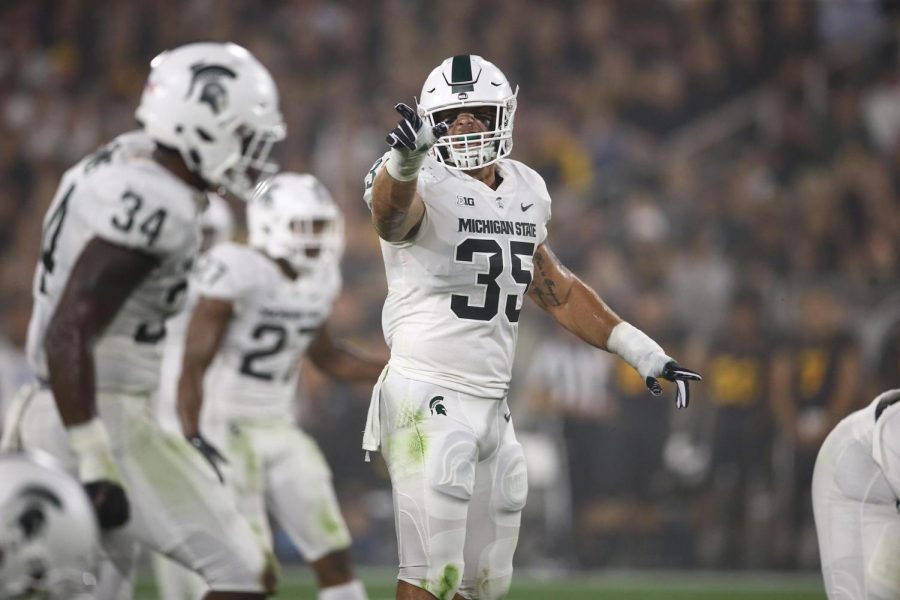 White was cut by the Denver Broncos on Saturday afternoon; he was previously released by the New York Giants on Aug. 16. White was first waived by the Kansas City Chiefs in July after being signed as an undrafted free agent in April.  The three-year letter winner and two-year starter appeared in 35 overall games as a wide receiver; he started in 26. White finished his MSU career by ranking in the top-20 in team history for receptions (143), receiving yards (1,967), and touchdown catches (12).
According to NFL Network's Tom Pelissero, the New England Patriots parted ways with rookie quarterback Brian Lewerke on Saturday morning. Lewerke, who was signed as an undrafted free agent by the Patriots, was a three-year starter for the Spartans.  Overall, Lewerke threw for 8,293 yards, 47 touchdowns, and 32 interceptions during his MSU career. He also ran for 1,255 yards over a four-year span, which, combined with his passing stats, gives him the all-time Spartan record for most overall offensive yards gained. Lewerke started in 38 games and accumulated an overall record of 22-16 as a starter; this includes leading the Spartans to a 10-3 record and Holiday Bowl win during his sophomore season and beating Wake Forest in the Pinstripe Bowl in 2019.  
More cuts, per sources:

The #Patriots are waiving rookie QB Brian Lewerke

The #Browns are waiving rookie QB Kevin Davidson

— Tom Pelissero (@TomPelissero) September 5, 2020
Raequan Williams was released by the Philadelphia Eagles on Saturday, according to ESPN's Jeremy Fowler. Fowler said Williams performed well in camp and has a good shot of being added to the Eagles' practice squad. Williams' career highlights included being named an AP two-time All-Big Ten first-team selection in 2018 and 2019. Overall, Williams totaled 160 tackles, 29 tackles for loss, 11.5 sacks, and three forced fumbles during his four years at Michigan State. 
Eagles release DT Raequan Williams, per source. Had a good camp and should have options.

— Jeremy Fowler (@JFowlerESPN) September 5, 2020
Fellow defensive lineman Mike Panasiuk received a similar fate as Williams. Panasiuk, who was released by the Las Vegas Raiders, started 41 games for the Spartans in four years. During his MSU career, Panasiuk recorded 100 tackles, 18 tackles for loss, four sacks, two interceptions, one forced fumble, and one fumble recovery.  He was also named an All-Big Ten honorable mention recipient at the end of the 2019 season by the coaches and media.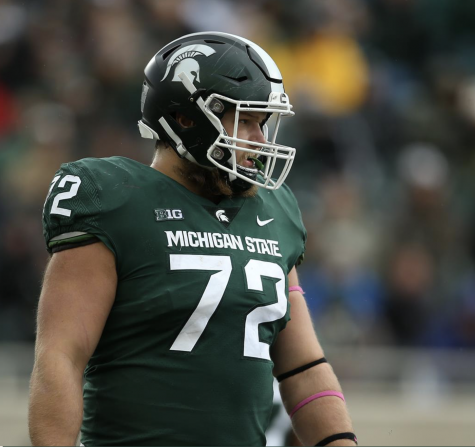 Darrell Stewart Jr. was waived by the Carolina Panthers during their roster trimming affair. Stewart was a three-year starter who, despite missing four games, managed to amass 697 receiving yards, a career-high. Stewart started in 21 games at WR for the Spartans and finished his career with 150 receptions for 1,640 receiving yards. By virtue of spending some time at kick and punt returner, he managed to accumulate 2,363 all-purpose yards during his MSU tenure.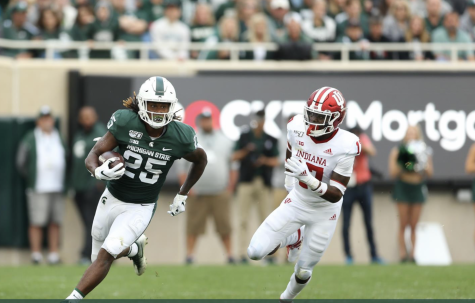 Joe Bachie was perhaps the most surprising cut of all. By all accounts, the former Spartan' team captain was having a sensational training camp with the New Orleans Saints. While Bachie should be able to be picked up and stashed away on the Saints' practice squad, his release was a bit unexpected. The three-year starting middle linebacker saw his Spartan career end abruptly as he was suspended for a failed drug test on Oct. 31.