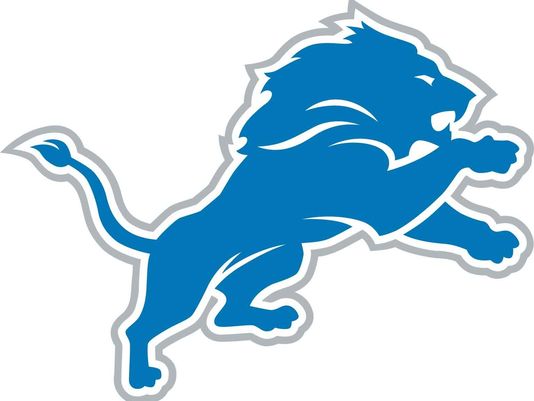 As the Detroit Lions look to improve on a 2019 season where they finished 3-12-1, the team has made some surprising, yet interesting moves in free agency.
The Lions are in dire need for a defensive overhaul. They lack a serious pass rush, defensive line and overall strategy on the field. The team needs work on the offensive side too, as it  has a sub-par offensive line and an injury prone running back. With the addition of new position coaches, a defensive coordinator, free agents and rookies, there is hope that the organization can truly start to build from the ground up… or, as general manager Bob Quinn likes to say, build the team between the trenches.
For the past year, everyone had speculated that cornerback Darius Slay wanted to leave. He held out during camp last season as he tried pushing for a new contract. Although he did return, the problems that festered between coach Matt Patricia and Slay became all too much. In Patricia's world, there was no room for Slay to be the voice of the locker room. The team didn't bother to extend the $10 million base salary deal he already had through the 2021 season or give him the respect he deserved.
So, after seven years and three Pro Bowl selections, Slay's time in Detroit is now over. For an organization that has struggled season after season, Slay was a player who gave his all on every snap, and always against the opponent's top receiver. The Lions felt the need to sever what they had with Slay and shop for his replacement. "Big Play" is now heading to Philadelphia to join the NFC East.
The Lions have been on the hunt for shutdown corners who can get their hands on the ball and tackle well in the backfield. In addition, they needed someone to replace Slay and help with the salary cap. Cue veteran cornerback Desmond Trufant. 
The former Atlanta Falcon had four interceptions in nine games last season. Although he had a shoulder injury, he has started all 97 NFL games he has ever played in over the last seven seasons. To add to his resume, he's defended 79 passes with 13 career interceptions.
The Lions also signed cornerback Tony McRae from the Cincinnati Bengals, who will most likely be a depth player. With the addition of Trufant and McRae, the Lions seem to be set in the cornerback position with Justin Coleman, Amani Oruwariye and Mike Ford. But, something we could see the Lions do is put Coleman in his natural position as a nickelback. If they make that adjustment, there's a chance they could draft top cornerback prospect Jeffrey Okudah in the first round.
Diving deeper into the secondary, the Lions have signed safeties Jayron Kearse and Duron Harmon. Kearse is a special teams player and part-time defensive player from the Minnesota Vikings. Harmon, a former New England Patriot, is considered a coverage specialist, something this team lacks. Tracy Walker proved his worth last season as a rookie, so with the coverage abilities of Kearse, Harmon, Walker and a hopeful step-up from the Will Harris we saw as a rookie, the Lions' defensive backfield could see an improvement. 
Now, onto the pass rush. 
Finding a generational defensive player has consistently been an issue for this team. With someone like defensive end Chase Young likely being available at number three, the Lions should invest in someone like him. He's one of the highest ranking defensive ends of this decade. His intangibles are off the charts when you compare him to past top defensive ends, like the Bosa brothers. 
The Lions have continued to build on their lacking defense and signed three linebackers. With the loss of edge defender Devon Kennard to the Arizona Cardinals, the team immediately signed Jamie Collins Sr. from the Patriots. Although he's a veteran, he's familiar with Patricia and his defensive scheme, and he can play in multiple spots across the defensive front. The team also signed Reggie Ragland, who recorded 160 tackles and 2.25 sacks for the Kansas City Chiefs over the last three seasons. In addition to Ragland, the team picked up Elijah Lee from the San Francisco 49ers, a core special teams player. 
The question now is what this could mean for the draft. Many fans have envisioned drafting Isaiah Simmons from Clemson, a jack-of-all-trades kind of guy with positional versatility. He's been seen as a defensive back and linebacker, with abilities to play both on the edge and inside. With the signing of these three, Simmons may be out of the question as they have a full group that consists of Jarrad Davis, Collins, Ragland, Jahlani Tavai and Christian Jones. This group doesn't give much reassurance as far as their abilities to be premier pass rushers. A team that is built to not focus on rushing the quarterback should be good against the run, but this team doesn't seem to have that ability either. The problems lie within two areas — the linebackers' ability to read and react, and the defensive line not being able to keep opposing offensive lineman off the linebacking corps. It will be interesting to see what Quinn and Patricia have in mind. 
With defensive tackles Damon Harrison Sr. and A'Shawn Robinson gone, the Lions replaced them with Danny Shelton and Nick Williams. In order to build towards a San Francisco-like defensive line, Da'Shawn Hand has to be healthy and return to his rookie form, Trey Flowers has to live up to the massive contract he's been paid and Shelton has to make an immediate impact. Ideally, if the Lions draft Chase Young, they could experiment with putting Flowers on the left end, where he might enjoy more success.
As of now, the Lions are still in need of finding a replacement for guard Graham Glasgow, unless they fill that spot with someone on the team like Beau Benzschawel. The running back position is also in question. Will Kerryon Johnson stay healthy, and if not, should Ty Johnson or Bo Scarbrough continue to be the starters? Can newly acquired right tackle Halapoulivaati Vaitai handle a full-time starter role as his history shows he's only been a backup? If Matthew Stafford continues to have back issues, can new backup quarterback Chase Daniel pick up the slack? Will players continue to buy into the "Quintricia" program?
There's a lot of questions about where this team is heading in 2020. Well, we will get some answers starting Thursday, April 23 at the NFL Draft.
Natalie Kerwin is a reporter for Impact 89FM who primarily covers men's basketball. Follow her on Twitter at @NatalieKerwin1.