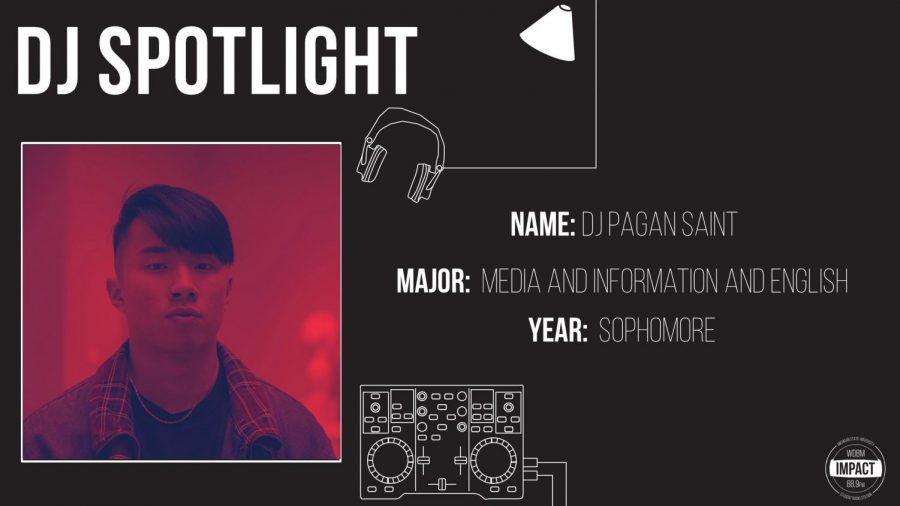 This week's DJ Spotlight goes out to DJ Pagan Saint aka George. He's a sophomore studying Media and Information and English.
What's your role at The IMPACT?
Video Coordinator
What made you decide to join The IMPACT and become a DJ?
I love music and interacting with listeners. I do as much event DJ'ing as I do Live DJ'ing for this reason. The Impact is such a great place to grow my skillset and collaborate with others and that's why I chose to join!
What has been your best on-air experience?
My best on-air experience was actually when the RIV went down and I had to select the playlist for my shift. I like heavy music so naturally, I chose the heavier songs on our rotation. During this shift I had the most number of people call in or request songs than I've ever had and everyone told me that they really liked the songs being played. Yay validation!
What's your zodiac sign?
Libruh
How do you think working in radio will affect your future career and life?
Working at the Impact changed what I previously thought I was able to accomplish. It's given me a platform to pursue my own personal goals and develop my skills alongside it. At this point in my life, I would say that working in radio was a big factor in determining what path I choose in my future career.
What's your favorite dining hall?
Brody baby
If you could have dinner with any person, dead or alive, who would you pick?
Marilyn Manson