Stearns: Timing of Dantonio's resignation could not be worse
Nathan Stearns, Women's Basketball/Field Hockey Beat Reporter
February 4, 2020
EAST LANSING — Shock. Confusion. Bewilderment. These are the feelings that enveloped Michigan State University on Tuesday evening, when longtime head football coach Mark Dantonio abruptly announced his resignation only a day before National Signing Day. 
Because of this unexpected development, MSU will once again be thrown to the forefront of the collegiate football landscape. Not since the Cotton Bowl win of 2015 has MSU been a large player in dominating the college football media cycle. All of that is about to  change.
The uncanny timing of Dantonio's resignation lends itself to persistent questioning in the days and weeks to come.
Why now instead of two months ago? After all, it was only three weeks ago when Dantonio received a $4.3 million bonus for being MSU's coach on Jan. 15. Why resign when National Signing Day is tomorrow?
For a man who has built himself as the tender caregiver of this football program, his final act reeks of the opposite. Something just doesn't seem right.
Perhaps it is the latest revelation that the former Rose Bowl-winning coach possibly committed NCAA violations with Curtis Blackwell that finally did him in. A motion was filed by the legal team of Blackwell that alleged Dantonio committed several NCAA violations, according to Matt Wenzel of MLive. A few short hours later, he resigned. Coincidence? 
The entire Michigan State athletic community can ill afford another massive firestorm.  Unfortunately, if the Blackwell allegations are deemed true, the MSU football program will be once again engulfed in the flames of turmoil. Dantonio will be lambasted for his lack of action against Blackwell and his legacy will be dealt a significant blow. 
Hot coaching candidates such as Mike Leach and Dave Aranda have already been hired to command other power five football programs. The Spartans will now be forced to scrape the bottom of the barrel, in order to try and find a competent coaching replacement.
It would seem reasonable to assume that Dantonio's resignation will send shockwaves across the recruiting landscape. The young men who have committed to Michigan State did so because they believe in the vision and message that Dantonio crafted in his 13 years. A mediocre 2020 recruiting class that features all three-stars could become quite barren with the decommitment of a few talented young players. For the 20 young men who decided to spend the next four years at Michigan State, today's news must have hit like a ton of bricks. 
What will become of talented defensive stars Antjuan Simmons and Jacub Panasiuk? Will these men who trusted Dantonio completely stay around for a complete retooling of the coaching staff? Questions like these are sure to surface in the coming days.
Whoever ends up as the next Spartan head coach will be tasked with leading an unseasoned squad against the powers of the Big Ten. Not only will MSU face off against traditional Big Ten East opponents Ohio State, Michigan and Penn State, but the Green and White will face two of the Big Ten West's best, Iowa and Minnesota, over the course of the 2020 season. 
For some, Dantonio's resignation might mean the end of a 13-year voyage. Not since Duffy Daugherty has Michigan State been so successful year in and year out on the gridiron. Dantonio  will be eternally remembered as the man who brought ''the granddaddy of them all'' back to East Lansing.
Dantonio will forever have a special place in the hearts of the university. This was the man who took a mediocre program and brought it to the brink of competing for a National Championship.
This is also the man who has gone 17-19 in the Big Ten over the last four seasons. This is the man who has underseen some anemic offensive displays over the last several seasons. This is the man who has made it a point of retaining offensive coaches who frankly should be standing in the unemployment line. 
The legacy of Mark Dantonio is one that is riddled with the highest of highs and the lowest of lows. It feels weird knowing that he won't go out on his own terms. 
Mike Tressel was appointed as the interim head coach after Dantonio's departure.  The concept of loyalty is ingrained within the athletic program and it seems at least somewhat possible that Tressel could have the "interim" tag taken off and be formally named the 25th coach in Michigan State football history. While this move would most likely prevent the mass exodus of transfer players, it would also frustrate some fans who want to completely turn the page of the Dantonio era. 
For a man who built this program into a perennial power, the circle almost seems complete. The program is now at a point where the future appears cloudy and uncertain. Mark has left this program where he found it. What was a Rose Bowl-winning team is now a team that has earned two consecutive middling bowl appearances.
The future of the Michigan State football program is now more precarious than it has been in a long time. Whoever Bill Beekman hires next will go a long way in determining whether the Green and White can once again earn the right to dine with the elites of college football.
Contact Nathan Stearns at [email protected] Follow him on Twitter @NathanStearns11.
About the Writer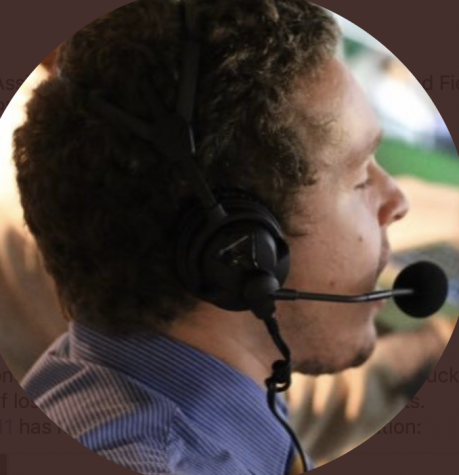 Nathan Stearns, Sports Broadcast Director
Nathan is a senior journalism major who serves as the Sports Broadcast Director for Impact 89FM. He previously served as the News Director and Sports Editorial Assistant for Impact. He also primarily covers football, along with men's and women's basketball, at Michigan State.